The 'Fifty Shades Darker' Teaser: Anastasia Steele And Christian Grey Return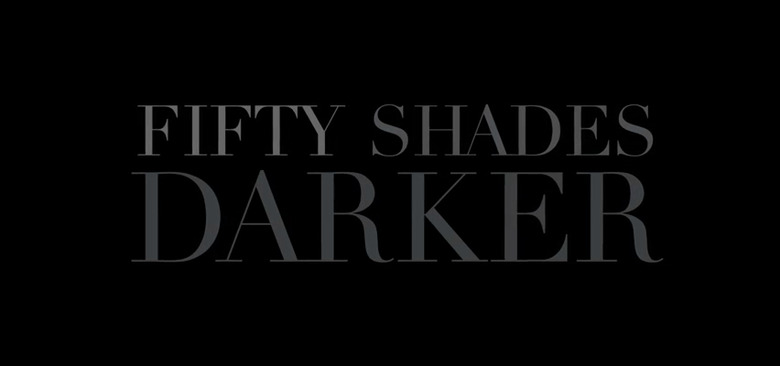 After Fifty Shades of Grey made over $571 million at the box office, Universal wasted little time getting its sequels up and running. The studio hired director James Foley to shoot the next installments back-to-back, and the first of the two sequels hits theaters next Valentine's Day. Tomorrow, a full trailer will be released for Fifty Shades Darker, but in the meantime, you can watch a 20-second tease for it and check out a poster for the film.
Below, watch the Fifty Shades Darker teaser for the trailer.
Dakota Johnson and Jamie Dornan return to play Anastasia Steele and Christian Grey. Joining them in the sequel are Luke Grimes as Elliott Grey, Kim Basinger as Elena Lincoln, Eloise Mumford as Kate, Max Martini as Taylor, and Marcia Gay Harden as Mrs. Grey. The sequel is written by Niall Leonard (Wire in the Blood), who's married to Fifty Shades author E.L. James.
Fifty Shades of Grey ended with Anastasia breaking things off with Christian after a strangely underwhelming ending — that's what all that buildup and waiting was for? — but the two are reunited in Fifty Shades Darker.
Here's the teaser for tomorrow's trailer:
And here's the poster Universal released for the film: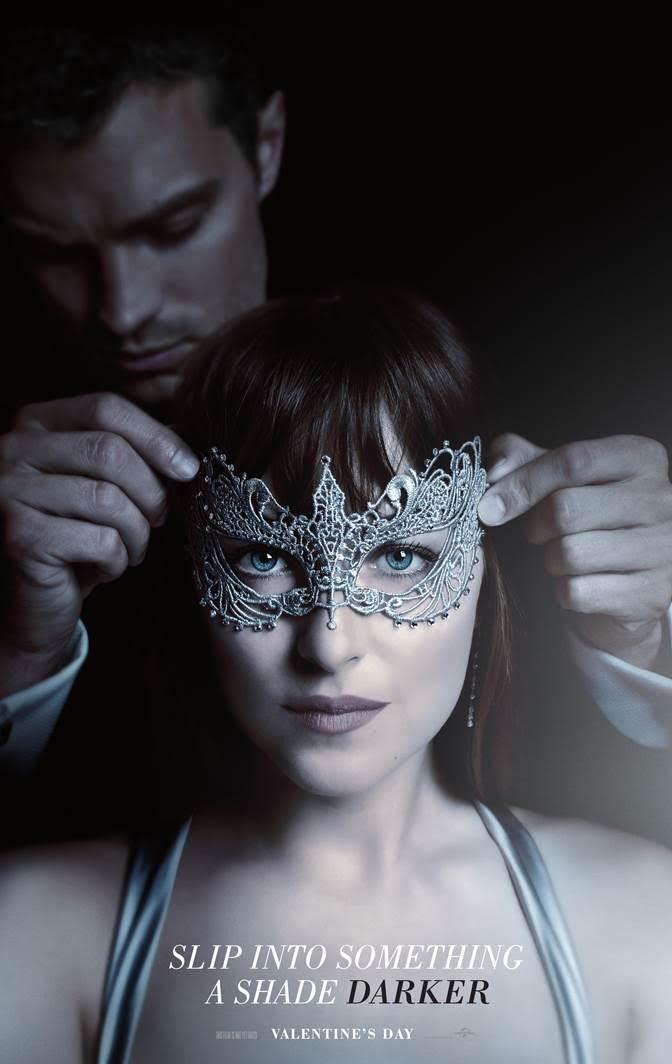 The "uh oh uh oh" from Beyonce's "Crazy in Love" towards the end of that teaser might make a few of you snicker, but it's probably music to the ears for fans of this series. They turned out in droves for the first film, and they'll likely do the same for the upcoming sequel, which, admittedly, has a director involved that raises some interest. James Foley has directed some misfires (Perfect Stranger...) over his career, but he also made Glengarry Glen Ross, At Close Range, Confidence, and some standout episodes of House of Cards. Maybe the sequel will be more of the same, or maybe Foley will bring something new to the table. We'll see how he fares with this sort of material next Valentine's Day.
Here's the official synopsis:
Jamie Dornan and Dakota Johnson return as Christian Grey and Anastasia Steele in Fifty Shades Darker, the second chapter based on the worldwide bestselling "Fifty Shades" phenomenon. Expanding upon events set in motion in 2015's blockbuster film that grossed more than $560 million globally, the new installment arrives for Valentine's Day and invites you to slip into something a shade darker.
When a wounded Christian Grey tries to entice a cautious Ana Steele back into his life, she demands a new arrangement before she will give him another chance. As the two begin to build trust and find stability, shadowy figures from Christian's past start to circle the couple, determined to destroy their hopes for a future together.
Fifty Shades Darker opens in theaters February 10th, 2017.