Sequel Bits: 'Blade Runner 2,' 'Power Rangers,' 'Kingsman: The Golden Circle,' 'Fantastic Beasts And Where To Find Them'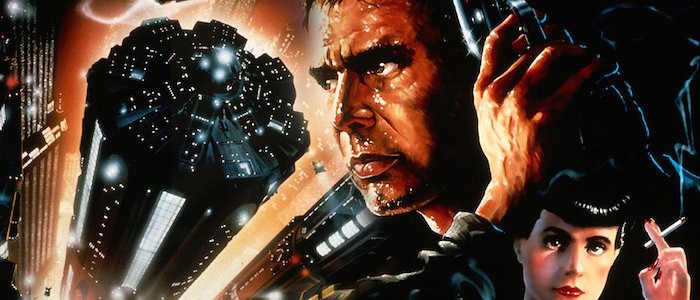 In this edition of Sequel Bits:
Director Denis Villeneuve talks about making Blade Runner 2 his own.
Colin Firth teases his return in Kingsman: The Golden Circle.
A Jurassic World exhibition is coming to the United States.
How you can watch Fantastic Beasts and Where to Find Them under the best possible circumstances.
Watch a new TV spot for Jack Reacher: Never Go Back.
The new Power Rangers won't feature any members of the original cast.
The story of how Tron Legacy recruited Daft Punk.
No, Ghostbusters' title has not changed.
Well, at least Denis Villeneuve is honest about his sequel to Blade Runner. The Prisoners and Sicario director is currently hard at work on his follow-up to Ridley Scott's original masterpiece, but he still found time to talk to The Hollywood Reporter about his new movie, Arrival...which means he also found time to explain that Blade Runner 2 won't live up the original:
First of all, it's not possible to live up to the original. It's Ridley Scott. It's a masterpiece. It's one of the best sci-fi films, one of the best films in the past 50 years. For me, what terrorises me right now is what I'm doing is taking Blade Runner and making it my own, and that is horrific.
Villeneuve is being self-deprecating here, but this probably the healthiest attitude to have when you're making a sequel to such a beloved movie. Making it your own and not trying to be the first movie is the best way to avoid the inevitable comparisons to the original. He reiterated this later in the interview:
To realise that when I look at the dailies, it's not Ridley Scott, it's me, and that it's different. It's still the same universe, we are still in the same dream, but it's mine, so it's like I have no idea how you people will react, I don't know. It has its own life.
For the rest of the interview, including his thoughts on working with Ryan Gosling and Harrison Ford, follow the link above.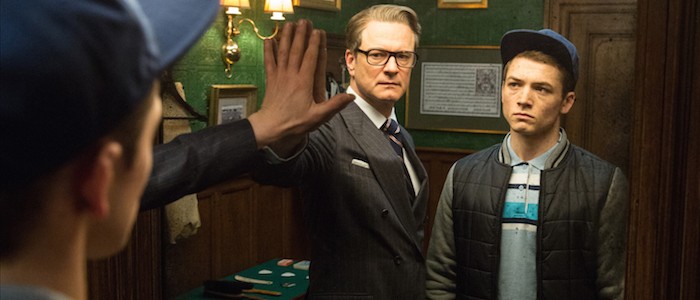 If you haven't seen Kingsman: The Secret Service, consider this your spoiler warning. If you're still reading, you know that the first film hinges on a pivotal scene where Colin Firth's Harry Hart, a debonair and deadly secret agent who takes Taron Egerton's scruffy young protagonist under his wing, takes a bullet to the head, leaving the saving-the-day stuff to less experienced heroes. However, we also know that the upcoming sequel, Kingsman: The Golden Circle, will somehow feature his return from the grave. Speaking with Collider, Firth remained mum on the details:
Well, it's still my duty to be cryptic about that, so forgive me in being creative in how I dodge that question. It's no secret that I'm involved, somewhere and somehow. From what I've been able to gather, it's not going to feel like a conventional sequel. It's going to be something that feels very much its own thing. I'm very optimistic about it. I can't give too much away about in what capacity I'm back. A lot of people have speculated and a lot of people have come to the wrong conclusions about it. I want to keep the surprise alive, a little longer. I think they're going to be surprised again.
So place your bets: does Firth return in flashbacks or will he spend the sequel wearing an eyepatch to cover the gaping hole in his head from the gunshot he miraculously survived?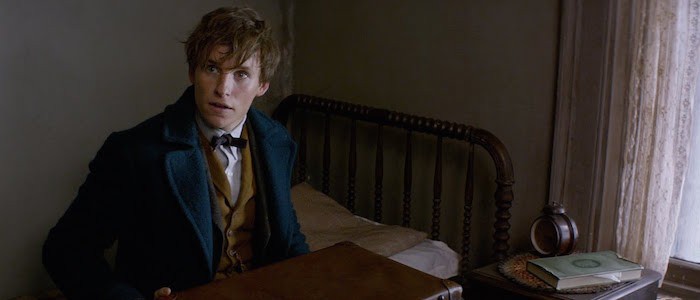 If you're going to be in London between November 18 and November 20 and don't mind dropping £145, know that the Warner Bros. Studios Tour London, which already includes an extensive look at sets and props from the Harry Potter movies, is hosting a series of special screenings of Fantastic Beasts and Where to Find Them. Here's what you'll get for that admission cost:
A studio tour with specialty souvenir ticket
Butterbeer served in a souvenir tankard
Choice of hot food and wine, beer, or soft drink in the Backlot Cafe
A souvenir green screen photograph
A ticket to a screening of Fantastic Beasts and Where to Find Them
Candy or Popcorn to take into the theater
Wine, beer, hot drink or soft drink in the Studio lobby to take into the theater
A return shuttle to Watford Junction Station
Of course, the movie will already be in regular theaters when this event begins, but let's face it: there probably won't be many cooler ways to watch this movie.
I haven't been shy about my love of the first Jack Reacher movie and I certainly haven't been shy about how much I'm looking forward to Jack Reacher: Never Go Back. This new spot is more of the same, but when that same is Tom Cruise smugly threatening anonymous villains before beating the crap out of them, it's pretty hard to complain.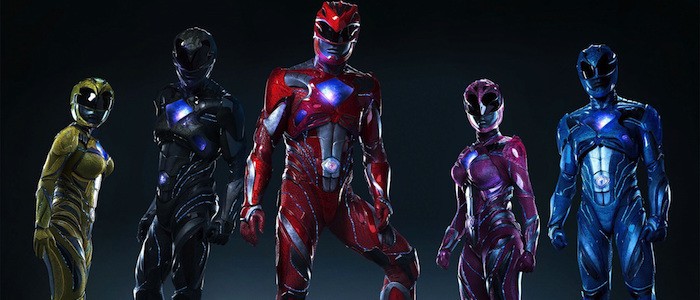 Sorry, old school Power Rangers fans. It looks like the new movie arriving next year won't feature too many nods the original series, as original Black Ranger actor Walter Jones says that the Mighty Morphin Power Rangers cast were not asked to participate in the new movie:
It's not likely. Unfortunately, we were not invited to be part of the film, which is confusing to me, but I'm excited about the film nevertheless.
Honestly, just getting the original actors back for quick background cameos would have engendered a lot of goodwill for this film, which has been under fire from annoyed fans since the moment it was announced. As someone who doesn't have a horse in this race (I have no love for the Power Rangers, although I enjoyed the original show when I was young), it's been fascinating to watch this project continuously fail to win over its core audience.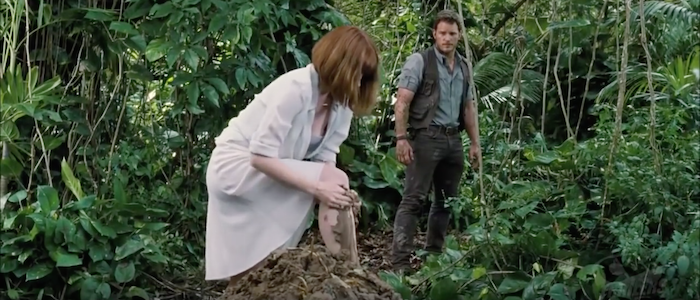 Universal has announced that Jurassic World: The Exhibition is set to arrive in the United States following a successful debut in Melbourne, Australia. It will open at the The Franklin Institute in Philadelphia, Pennsylvania on November 25, 2016 and run through April 2017. Here's what you can expect from this thing:
Guests can discover the prehistoric creatures that ruled the earth for over 100 million years, from the first astounding sight of the 24-foot tall towering Brachiosaurus, to a riveting encounter with a life-size Tyrannosaurus Rex — the experience is a fascinating and realistic simulation of an actual visit to the Park as seen in Jurassic World. Through advanced technology developed by Creature Technology Company, visitors can explore the wonders of Jurassic World as they take on the role of actual guests and tour the Park through lifelike re-creations of the iconic moments from the record-breaking global film franchise.
Visitors will "travel" to Isla Nublar as VIP guests and will be able to explore the Park as part of a specially guided tour. They will stop by The Creation Lab and "step behind the glass" to see real world science surrounding dinosaur DNA, and finally be able get closer than ever before to encounter the incredible T-rex.  And, for the first-time ever, guests will have the opportunity to go inside the Raptor Training Paddock in an all-new immersive experience that is making its worldwide debut as part of the Exhibition's U.S. premiere.
If they really wanted to complete the illusion, they'd end every day by unleashing the dinosaurs on the guests and letting only the strong survive, but hey, I guess you can't have everything.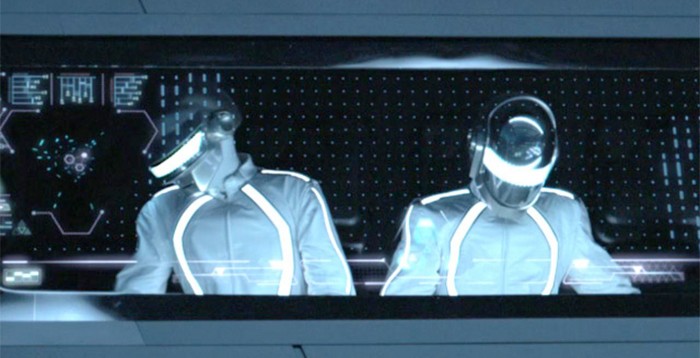 Oh My Disney has posted an article about how Daft Punk were recruited to compose the score for Tron Legacy and it's a fantastic read full of amusing anecdotes about the making of the film, the work ethic of all involved, and notes on all kinds of things that didn't happen. For example, here are some details about the Daft Punk/Jay-Z single that was recorded and never released:
Finally, I asked if there was ever an attempt to create a conventional end credits song and single for the film and soundtrack album. Leib said he "tortured" Daft Punk with pleas for a single, and that they collectively decided on approaching Jay-Z. Leib helped orchestrate a "secret" meeting between Jay-Z and Daft Punk. "So they get together and record a song," Leib said. Daft Punk was really excited the song, but Leib hadn't heard it yet. Finally, on a night flight to London to record the score, they "whipped out a pair of headphones" and asked Leib if he wanted to hear it. He still remembers his first listen ("You're flying to London with rock stars and everybody else is asleep and you're not"), thinking that it was "epic and amazing" but was worried that the filmmakers behind the movie would feel the lyrics and tone were "too rooted in real life and rap for their fantasy movie." Still, Leib thought it was a singular "event."  Unfortunately, the song never made it to the final film.
The whole thing is very much worth your time.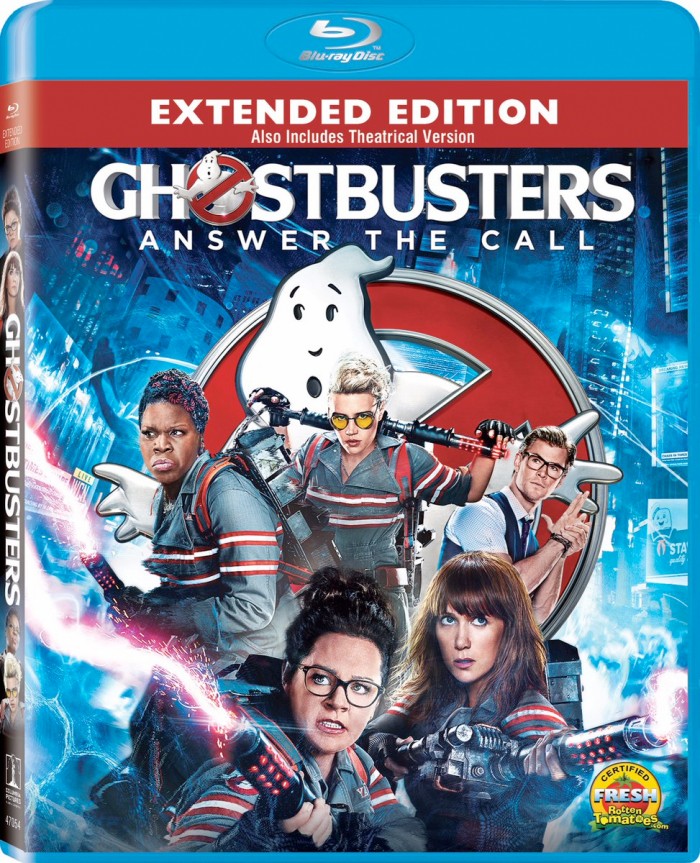 With the Ghostbusters remake hitting Blu-ray and DVD next month, people are once again wondering if Sony has changed the title to Ghostbusters: Answer the Call. After all, that title appears at the end of the movie, has been heavily featured in the marketing, and is depicted on the cover of the home release. io9 is here to remind us all that that the movie is still just titled Ghostbusters, no matter what slogan/tagline/subtitle gets added to to promotional materials. Here's director Paul Feig:
It was basically the studio realizing for the video catalogs, and that kind of thing, [there would be] two Ghostbusters. And I didn't want to make it like 2016. That sounded like Airport '77. The next year, you're like, 'Oh, that's an old movie.' I didn't want to have to anchor with that, so they basically said they liked [Answer the Call].
So there you go. That's that.