Geek Deal: iTunes Selling 60 Movies For $60 For One Day Only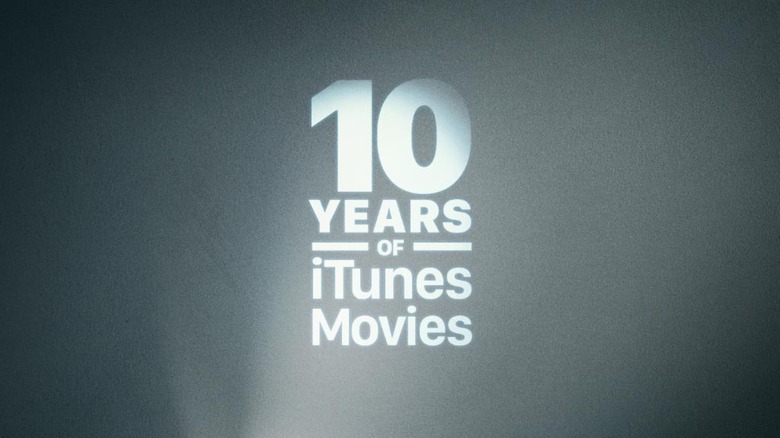 Apple is celebrating the ten year anniversary of iTunes Movies by selling bundles of movies at an extreme discount. As part of the promotion, they are offering six different movie studio-focused bundles consisting of 10 films for only $10 each. This means you could end up owning 60 movies for only $60. Hit the jump to learn more.
These days I only buy the occasional movie on physical media. When I'm not working, and my eyes are ready to consume some visual stories, I'm not even interested in getting off my couch and finding a disc. It's so much easier to select a movie or tv series from one of the many services I subscribe to, or just rent or buy a movie on my Apple TV using iTunes.
As someone who used to have two walls of DVDs (a collection that was in the 3,000 movie range), I rarely see the advantage of owning a movie. Sure, there is the occasional Blu-ray I buy because I really want to see the special features or audio commentary, but often enough I'll just rent a movie digitally. A $3.99 rental on a service like iTunes means I'd have to watch a film at least six times to get my money's worth with a $19.99 movie purchase. And while that may work with my favorite movies, there are just too many good movies these days for me to invest in that many rewatches. But I do own dozens of movies digitally on iTunes (a service I chose because I like my set-up with AppleTV), and occasionally I'll buy a movie when there is a tremendous deal. That occasion is today.
Celebrating ten years of movie sales on iTunes, Apple has made six $10 10-movie bundles available for one day only:
Please note these bundles are available in the U.S. only and throughout today (Sept. 12, 2016) only. So act fast!
As you can see, as with most bundle deals, many of these packages have some great movies with some not-so-great films. But I think if you see at least two movies you'd like to own on any of these lists it's probably a great deal. I purchased four out of the six of these bundles. Can you guess which two I decided not to buy?
Too bad 20th Century Fox didn't participate in this promotion.