The Most Polarizing Movies Of The 21st Century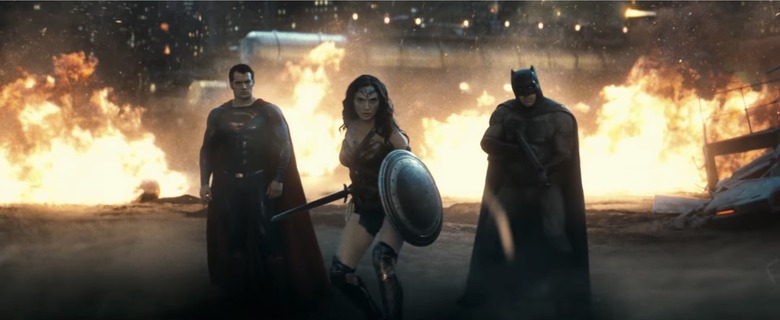 Because everyone's opinions on movies are subjective, there will always be disagreements between what people think deserves to be called an outstanding movie or what is just cinematic garbage. More often than not, there's some kind of general consensus, but every now and then there are movies where the opinions range from one end of the spectrum to the other.
Over at Medium, they've analyzed data from the user-based movie rating site Taste in order come up with a list of the 30 most polarizing movies of the 21st century so far. They include this year's most discussed and hotly debated movies such as Batman v Superman: Dawn of Justice, Suicide Squad and Ghostbusters: Answer the Call, as well as some Best Picture winners and nominees, controversial comedies, and more. Check out the full list below.
Here's the graph showing the 30 most polarizing movies of the 21st century (via Taste):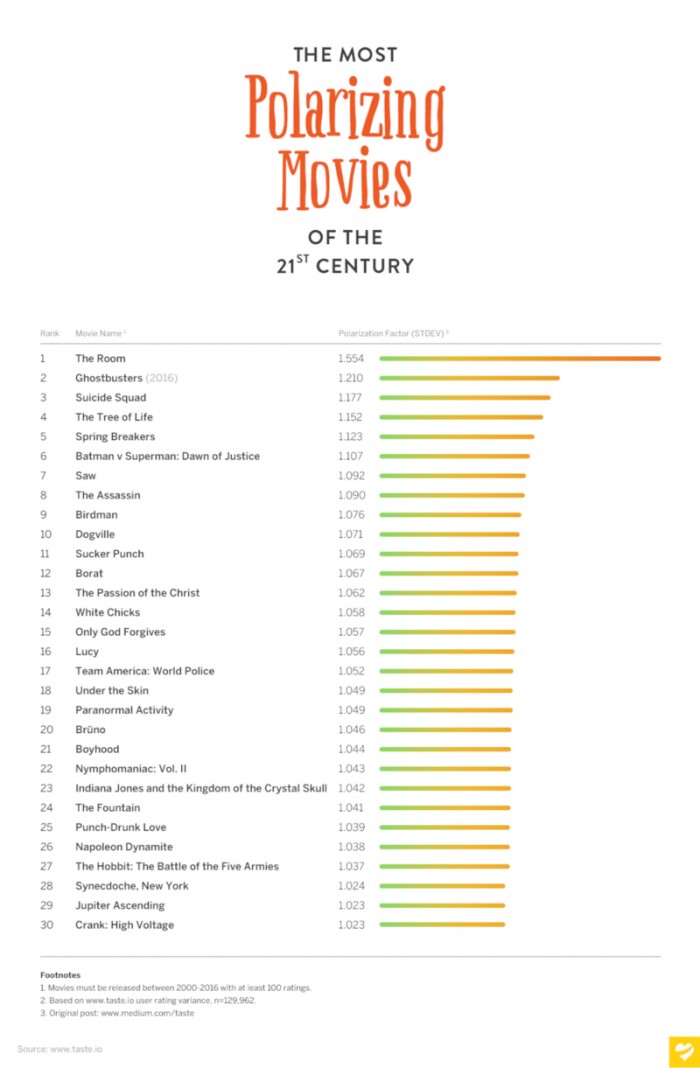 It should come as no surprise to see entries from Paul Thomas Anderson (Punch-Drunk Love), Terrence Malick (Tree of Life), Nicholas Winding Refn (Only God Forgives) and Lars von Trier (Nymphomanic: Volume II). All those directors are beloved by cinephiles, but they also make movies that are not as easily accessible or enjoyed by general audiences.
But more audience friendly blockbusters aren't without creating some divisive opinions either. Indiana Jones and the Kingdom of the Crystal Skull makes an appearance along with The Hobbit: The Battle of the Five Armies, the latter of which I didn't realize had such a polarizing reception.
Anyway, according to the user ratings from Taste, these are the top movies when it comes to titles that people either flat out love or they downright hate, leaving very little room for any middle ground apparently. When it comes to The Room, I'm not sure why that's so polarizing. I thought we all knew it was pretty awful. But maybe some people love it because it's so bad, hence the variance in ratings.
What do you make of this list?