POTD: Neill Blomkamp Teases A New Project As He Waits For 'Alien 5' To Happen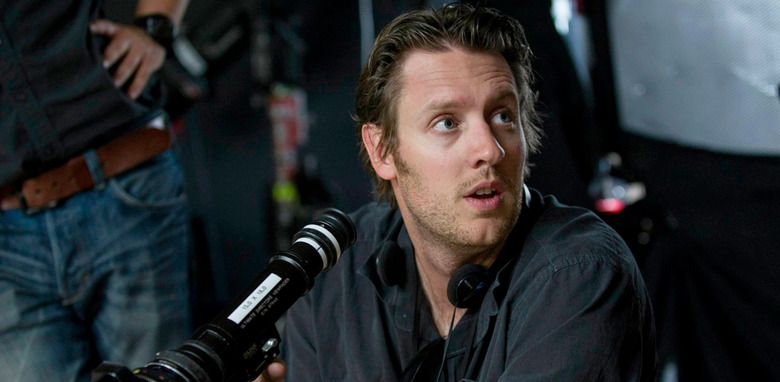 Since director Ridley Scott is busy working on Alien: Covenant right now, director Neill Blomkamp (District 9, Chappie) has to wait to get his own chapter in the Alien franchise off the ground. The project first came about when he shared some concept art online, and that turned into a real project being developed at 20th Century Fox with Sigourney Weaver back as Ripley and perhaps even Michael Biehn back from the dead as Hicks.
However, when Scott decided to get his follow-up to the Alien prequel Prometheus off the ground quickly, the project that has become known as Alien 5 was put on the backburner. The good news is that leaves Blomkamp with some spare time to work on something completely different, and he just teased a new project with a photo on Instagram teasing some kind of grotesque, deformed human or monsters.
See the photo teasing the new Neill Blomkamp movie after the jump.
Working on new things. Currently not alien
A photo posted by Brownsnout (@neillblomkamp) on
As you can see, the caption reads, "Working on new things. Currently not alien." So what kind of project is Blomkamp working on? Well, all of his movies have had some kind of not-so-subtle allegory, not dissimilar from dark, sci-fi fairytales. And if we're dealing with a face like this, maybe it will be some kind of spin on a story with flares of The Elephant Man or The Hunchback of Notre Dame. That's pure speculation on my part, and anything is possible at this point. Perhaps it could have something to do with The Gone World, which he was linked to last fall.
Looking at the face, I'm most curious about the mouth. Is that a single mouth that just happens to be separated at the middle, or could it be two different mouths? Could this be the amalgamation of two different people? Blomkamp hasn't offered anymore hints so we'll just have to keep our ears to the ground to learn more.