Gravity Director Alfonso Cuarón Has Found His Next Film Project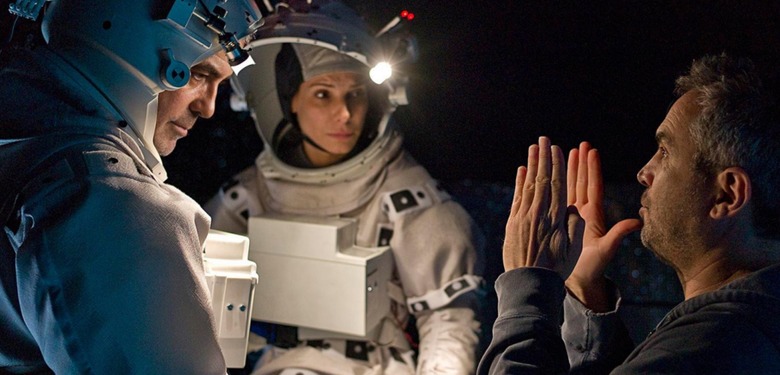 Children of Men/Gravity filmmaker Alfonso Cuarón has found his new film project, slated to begin shooting in Mexico this fall. Hit the jump to learn more about the new Alfonso Cuaron movie.
Participant Media and Academy Award-winning filmmaker Alfonso Cuarón are partnering on a new untitled film project, to be directed and written by Cuarón with film production slated to begin in Mexico this fall.
The film chronicles a year in the life of a middle-class family in Mexico City in the early 1970s. Cuarón says that "this film is close to my heart and my first in Mexico since Y Tu Mamá También." CEO of Participant Media Linde calls Cuaron "a master storyteller, who breaks cultural boundaries around the world by skillfully connecting audiences through the power of cinema," which gives us some clues as what we may expect from this story. Unfortunately, we don't know much more about the project at this time.
I'm a huge fan of Alfonso's work and while Y Tu Mamá También holds a place in my heart I am kind of disappointed that the filmmaker isn't tackling another original big story. I'm all for a smaller more personal film, but I want to see more what Alfonso has to offer in the tentpole space alongside blockbuster auteurs like Christopher Nolan and Guillermo del Toro.
The movie will be produced by Cuarón, Gabriela Rodriguez (Gravity, Children of Men), and Nicolás Celis (Desierto, Heli, The Untamed). Jeff Skoll, David Linde, and Jonathan King of Participant Media will executive produce.
Last we heard, Cuaron signed on to "consult" on Andy Serkis' performance capture adaptation of Jungle Book, a Hollywood term that "encompasses a lot of vague tasks from assisting in directing to even postproduction work." That movie completed principal "photography" last year but won't hit theaters until October 19th, 2018. And just for the hell of it, because I was searching for a good header image for this story
And just for the hell of it, here is a fantastic behind the scenes featurette for Gravity. While searching for a good header image for this story I found myself sucked into this video. So why not share it again.