Amanda Knox Trailers: Did She Do It? Or Is She Innocent?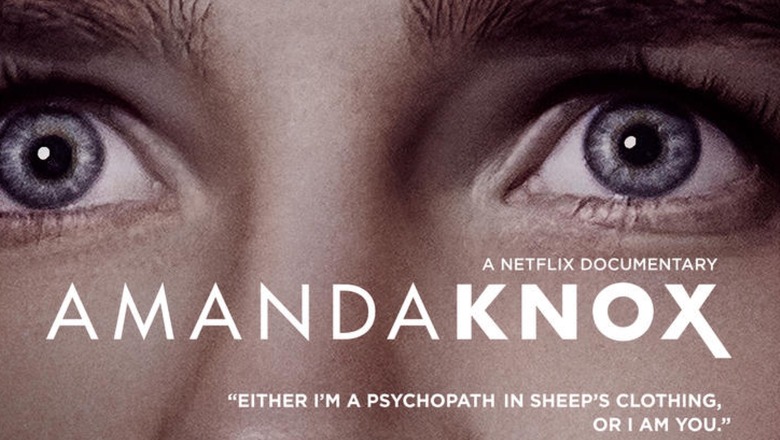 Today, Netflix released the two trailers and the key art for their anticipated Netflix original documentary, Amanda Knox. The documentary should excite the same audience who enjoyed movies like The Imposter, Netflix's series Making A Murderer or HBO's recent fictionalized show The Night Of. The film takes a look at Amanda Knox who was twice convicted and twice acquitted of brutally murdering her roommate. But did she do it? Is she a cold-blooded psychopath or, as Netflix puts it, " or a naive study abroad student trapped in an endless nightmare?"
Watch the first two Amanda Knox trailers embedded after the jump. Each trailer is cleverly edited to take an opposing viewpoint.
Amanda Knox Trailers
"Believe Her"
"Suspect Her"
The trailers are very effective and have definitely gotten my interest. I don't know much about the case, and that's the way I'd like to experience this kind of story. For those of you who want to delve into the details, I've included the official synopsis below as well. Amanda Knox will make its world premiere at the 2016 Toronto International Film Festival on September 9th, 2016 before it will be made available on the Netflix streaming service on September 30th, 2016
And here is a look at the Amanda Knox key art poster: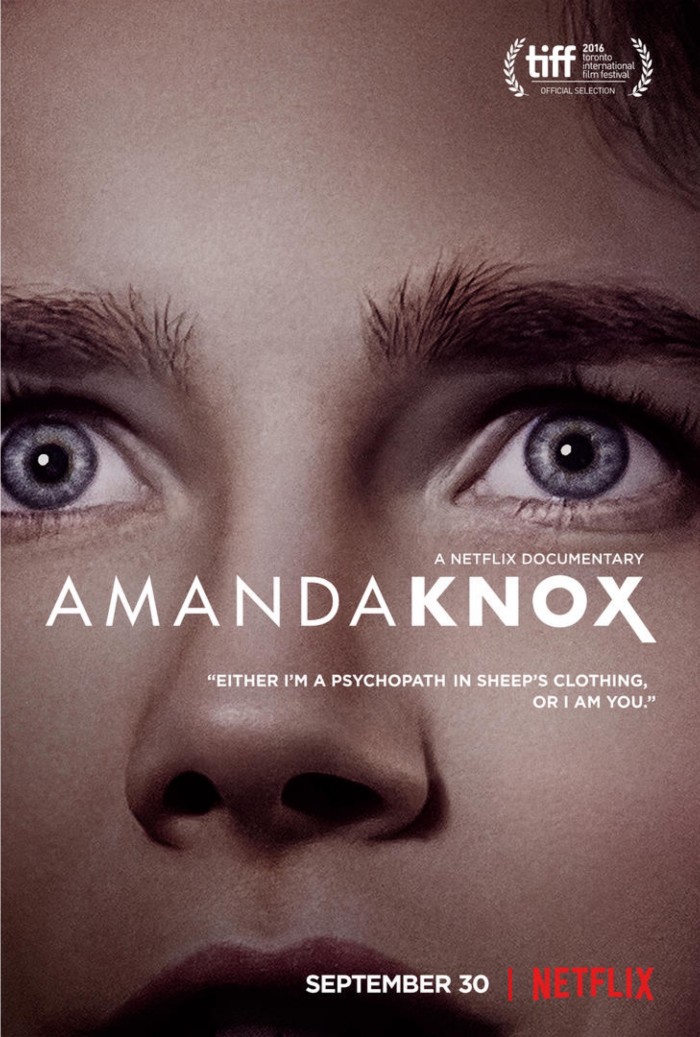 Synopsis: Was she a cold-blooded psychopath who brutally murdered her roommate or a naive study abroad student trapped in an endless nightmare? In the Netflix Original Documentary Amanda Knox, directors Rod Blackhurst (Tribeca Audience Award-winner Here Alone) and Brian McGinn (IDA Award-winner Chef's Table) and producer Mette Heide (Peabody Award-winner India's Daughter) explore the notorious case that made headlines around the world.
Twice convicted and twice acquitted by Italian courts of the brutal killing of her British roommate Meredith Kercher, Amanda Knox became the subject of global speculation as non-stop media attention fed the public's fascination through every twist and turn of the nearly decade-long case.
In a world that remains strongly divided on the legal findings, Amanda Knox goes beyond guilt or innocence to shed new light on the events and circumstances of the past nine years. Featuring unprecedented access to key people involved and never-before-seen archival material, the film shifts between past to present, exploring the case from the inside out in exclusive interviews with Amanda Knox, her former co-defendant and ex-boyfriend Raffaele Sollecito, Italian prosecutor Giuliano Mignini and Daily Mail reporter Nick Pisa.
As a hunger for salacious and exciting news stories grows, what role do we all play in the perpetuation and the creation of 'front page' ready narratives? Amanda Knox is a human story that goes past the headlines to examine the often fraught relationship between true crime tragedy, justice and entertainment.
.