VOTD: Taran Killam Leaves 'Saturday Night Live' With His Own Mini Episode Of 'Hard Knocks'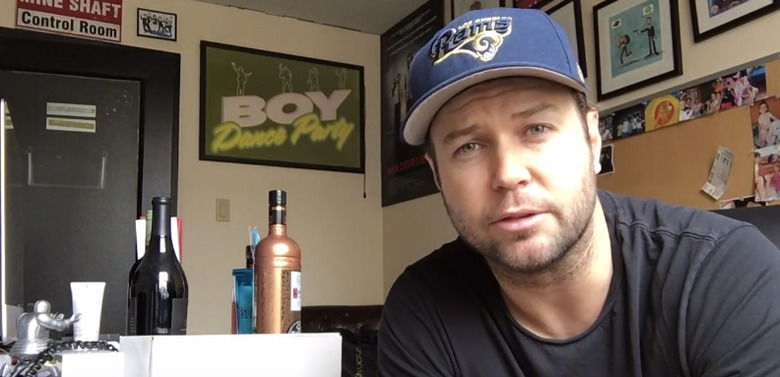 Not too long ago, we got the surprising and disappointing news that Taran Killam would be leaving Saturday Night Live along with fellow cast member Jay Pharoah and featured played Jon Rudnitsky. The latter wasn't a surprising removal after the comedian failed to make an impact in his first season, but the departure of Killam and Pharoah will likely be felt by fans when the show returns for its 42nd season at the beginning of October.
As we get closer to the start of the new season, it's time for the former cast members to clean our their office and bid farewell to the place they've worked long hours for several years. And since Killam didn't get a grand send-off on the air, he decided to say goodbye in a different way. In what is basically one final Saturday Night Live sketch, Killam has given himself a mini-episode of the HBO sports documentary program Hard Knocks, following his final days at 30 Rockefeller Center. Watch the Taran Killam Hard Knocks parody below.
I love that Live Knocks: Saying Goodbye to SNL, is played straight for the greatest comedic effect. And yes, that's actually Liev Schreiber that Taran Killam was able to get narrate the video, just as he does for the real Hard Knocks series on HBO. It adds the perfect amount of authenticity to the video.
However, the one thing that I found myself obsessing about more than just the greatness of this video was the existence of a Funko POP! Vinyl of "Matt the Radar Technician," which is actually the Undercover Boss alias that Adam Driver dons as Star Wars: The Force Awakens villain Kylo Ren in one of the best sketches from the previous season of Saturday Night Live. It looks as if Funko actually made some custom POP! Vinyls of that character, though it's not clear how many were made.
This makes me wonder why Funko hasn't yet created a line of Funko POP! Vinyls featuring characters from SNL. that seems like something that needs to be done very soon. At the very least I think we need Wayne and Garth from Wayne's World, The Blues Brothers, Matt Foley Motivational Speaker, and the list goes on and on. Make it happen, Funko!
Oh, and don't worry about Taran Killam. His movie Brother Nature comes out this week, he's got that movie he's directing starring Arnold Schwarzenegger and he landed a new TV series over at Showtime, so he's got plenty to do. Also, here's a more traditional goodbye from Taran Killam posted to Instagram a few days ago:
So long 8H1. #movingout @brothernaturemovie
A video posted by Taran Killam (@tarzannoz) on