Exclusive: Tyler Labine Joins 'Super Troopers 2' As Production Officially Begins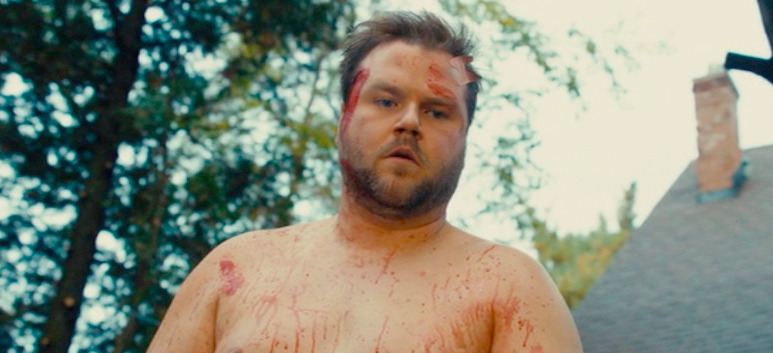 If you don't follow any of the members of the comedy troupe Broken Lizard, then you may not have heard that production on the long-gestating comedy sequel Super Troopers 2 started today. That's right, after launching a successful Kickstarter to help get the movie into production, Super Troopers 2 is finally happening, and we have the exclusive reveal of a new cast member.
Last night, while appearing as a guest for a live recording of the podcast Doug Loves Movies at the Upright Citizens Brigade Theatre's Sunset location, Reaper, Deadbeat and Tucker and Dale vs. Evil star Tyler Labine confirmed that he joined the cast of Super Troopers 2 with production officially starting today. Find out what we know about the sequel so far, and see the first photos from the set after the jump.
Tyler Labine is the first addition to the Super Troopers 2 cast who wasn't part of the original indie comedy's talent roster. Sadly, we don't know who he will be playing in the sequel, but we could easily see him fitting in with Jay Chandrasekhar, Steve Lemme, Paul Soter, Kevin Heffernan and Erik Stolhanske. At the same time, he could also be part of a new rival team of police officers. It's hard to tell since we don't really know anything about the story yet.
You might remember that Super Troopers 2 appeared to be shooting already as of late last fall. There were even some photos of the cast on set. Well, it seems that wasn't exactly the official start of production because some Twitter updates from Broken Lizard show that today is the first day of shooting:
Action, chickenf**kers: back on set and we just shot the first new scene of #SuperTroopers2. pic.twitter.com/jxjkz7ji2B

— Broken Lizard (@brokenlizard) September 7, 2016
Day 1. #SuperTroopers2 pic.twitter.com/lp5XtIzJlv

— Steve Lemme (@SteveLemme) September 7, 2016
So forget what you thought you knew because Super Troopers 2 just started filming today by Broken Lizard's count. Also, today brings a new episode of Chewin' It, the podcast at Nerdist hosted by Kevin Heffernan and Steve Lemme. In that episode, which has all five of the Broken Lizard guys on the show for the first time, they explain the shoot last year was to get some seasonal footage for the movie, but the bulk of production is what's beginning now. You can listen to the full episode right here, but like many of their other podcast episodes, it's mostly just the guys shooting the shit without any new information to offer about Super Troopers 2.
Super Troopers 2 doesn't have a release date yet, but it will likely arrive sometime in 2017.