Jackie Chan And Owen Wilson Are Returning For 'Shanghai Dawn'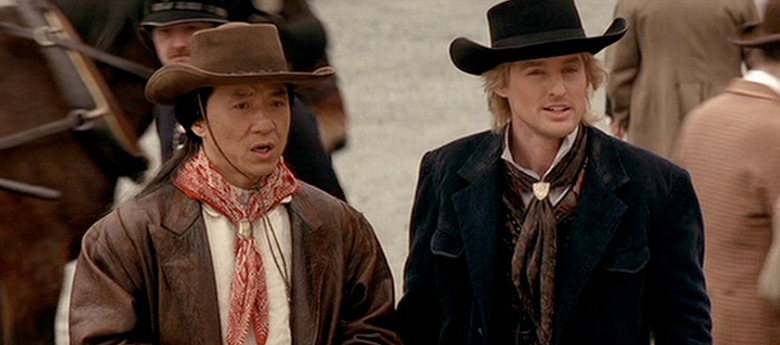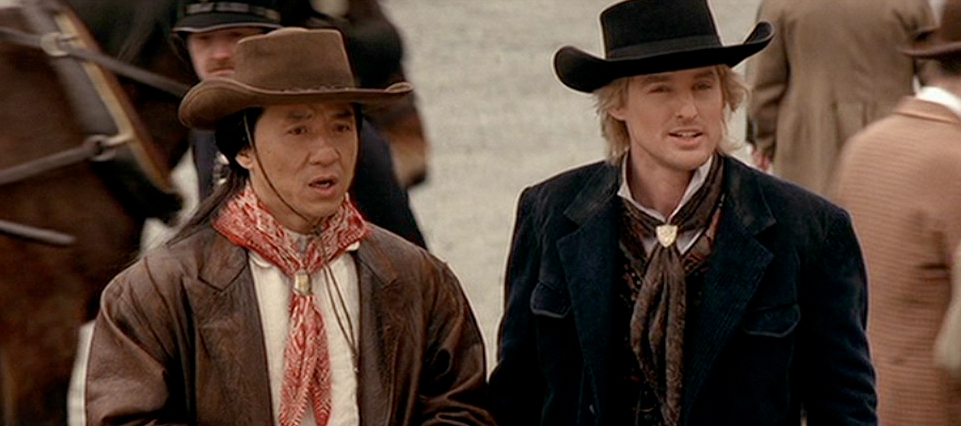 Jackie Chan quickly rose to fame in the United States in the late 1990s thanks to his co-starring turn alongside Chris Tucker in the action comedy Rush Hour, which turned into a franchise. But let's not forget about the other buddy comedy that Hollywood brought Jackie Chan into alongside Owen Wilson.Shanghai Noon followed Jackie Chan working as an Imperial guard in the Forbidden City of China and is sent into action when Princess Pei Pei is taken hostage to the western frontiers of Nevada. There he convinces a cowboy thief named Roy (Owen Wilson) to help him track down the princess, and of course their contrasting dynamic results in some comedy along with the action. The film was successful enough to warrant a sequel called Shanghai Knights which took them to London, and now MGM is keen in getting the duo back together for a third round called Shanghai Dawn. The Hollywood Reporter reveals Shanghai Dawn is back on the table for MGM after the sequel was teased all the way back in 2003 after the release of Shanghai Knights. Reportedly Jackie Chan's official website at the time even posted details on development of the sequel, but the film never came to fruition.Now the film actually has a director with Napoleon Dynamite director Jared Hess signing on to be at the helm of the action comedy. Hess is just coming off working with Owen Wilson on the heist comedy Masterminds, a movie that was supposed to be released late last year but was delayed a couple times until finally settling on a September 30th late last month. It sounds like the two really hit it off while shooting the movie if they're keen to work together again so quickly.
As of now, no details on the story have been revealed, but the story comes from Miles Millar and Alfred Gough, who wrote the first two movies in the franchise. However, the screenplay will come from untested writers Theodore Riley and Aaron Buchsbaum, the latter of which has a couple of scripts in development at this time. According to Wikipedia, Owen Wilson once said Shanghai Dawn could maybe start in Hollywood and then go to Africa or the pyramids in Egypt, but who knows if that's still the case.
There was a rumor about Shanghai Dawn coming together last summer from Tracking Board but since their track record for rumors isn't so great, the story didn't gain any traction. Their report indicated that Lucy Liu would also return with Jackie Chan and Owen Wilson, but that's not mentioned anywhere in the latest update.
Just when you thought Hollywood had exhausted all of the franchises to revive and reboot, here comes Shanghai Dawn. If this works, I wouldn't be surprised to see Rush Hour 4 come together afterward. Is this renewed interested in Jackie Chan because of Skiptrace? I find that hard to believe, but maybe audiences just need Jackie Chan's brand of action in their life again.