UPDATE: Angela Lansbury Isn't Joining 'Game Of Thrones' Season 7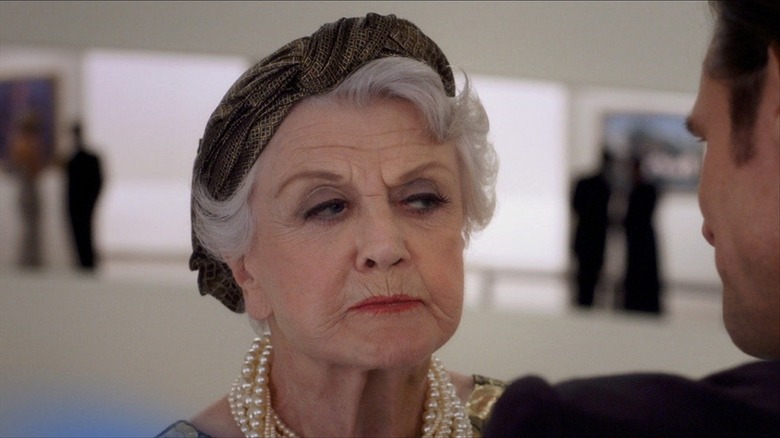 UPDATE: Entertainment Weekly has heard back from Angela Lansbury's representatives, and the actress will not be appearing in season seven of Game of Thrones. Our original report of the rumor follows below.Game of Thrones fans were none too pleased to learn that the next (and penultimate) season would return later than usual and run shorter than normal. On the bright side, though, it sure sounds like season seven will be worth the wait. Recently we heard Jim Broadbent was joining the next run of episodes for a "significant" role, and today a new rumor going around claims Angela Lansbury will pop up as well. 
You'll want to take this one with a grain of salt, as no one official has confirmed the Game of Thrones Angela Lansbury casting. However, German outlet Bild (via The Independent) claims Lansbury will appear in two episodes of the upcoming seventh season. Her role is said to be a "minor cameo" that will require Lansbury to be on set for just four days. Details on her character have not been revealed, but based on that info it sounds like she'll have a small but pivotal part along the lines of Ian McShane in season six.
One obvious guess? Lansbury could be playing Maggy the Frog, the fortune-telling witch who prophesied that Cersei would become queen someday, but also that she'd outlive all three of her children. The character last appeared in season five, during a flashback to Cersei's youth. Maggy was played by Jodhi May at the time, but enough years have passed in Game of Thrones that an older actress like Lansbury could be appropriate. And given that (spoiler alert!) Maggy's predictions have started coming true, it wouldn't be surprising if Cersei sought her out for more advice — or revenge.
But that's just speculation on our part. Really, the possibilities are endless. She could be playing a relative of another character we know (perhaps one who allies with Olenna Tyrell in her dark mission?), or maybe a long-ago figure from one of Bran's flashbacks. Heck, for all we know, she might be playing someone invented just for the show, with no counterpart whatsoever in the books. If you've got other guesses, let us know below.
Shooting on Game of Thrones season seven began last week in Northern Ireland. Other locations for the next season include Spain and Iceland. As explained by showrunners Dan Weiss and David Benioff, Game of Thrones had to delay production to accommodate the changing weather in Westeros. Previous seasons started shooting in July, but now that winter has finally arrived in the show, the producers wanted to wait until late August to capture colder weather. Season seven will consist of seven episodes to begin airing in mid 2017.