'Batman V Superman' Retro Trailer: What If Christopher Reeve And Michael Keaton Faced Off?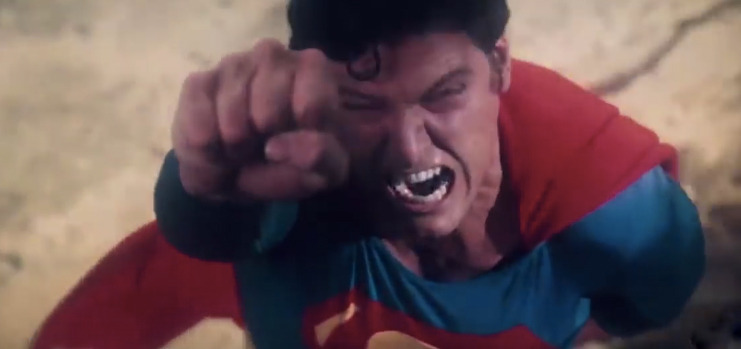 Batman v Superman: Dawn of Justice may be old news, but fans are still having fun playing with the iconic face-off between the two biggest superheroes in the DC Comics universe. Since some believe Zack Snyder didn't give us exactly the versions of Batman and Superman that fans have loved for decades, maybe a version of the movie starring a couple of the earlier big screen incarnations of The Dark Knight and The Big Blue Boy Scout may be more acceptable.
A new Batman v Superman retro trailer imagines what it might have been like if Michael Keaton's Batman and Christopher Reeve's Superman went head-to-head. It's a fun little edit that makes me wish that these two versions of the heroes would have had some kind of crossover a couple decades ago. Watch it below!
Bringing Lynda Carter as Wonder Woman into the mix is a nice touch, but it's the use of Nuclear Man in place of Doomsday that really makes me love this trailer. Plus, it's hard not to get nostalgic for having Gene Hackman involved as Lex Luthor. Maybe there's a way that a battle between Keaton and Reeve can be brought to life in comic book form. It's just a shame that Reeve isn't still around, because that would have opened up the possibility of bringing them back for an animated feature, not unlike the forthcoming Batman: Return of the Caped Crusaders bringing back Adam West and Burt Ward as Batman and Robin.
Thanks to Stryder HD for putting this together and letting us imagine the superhero battle that could have been.