Will 'American Horror Story' Season 6 Be Titled 'The Mist'?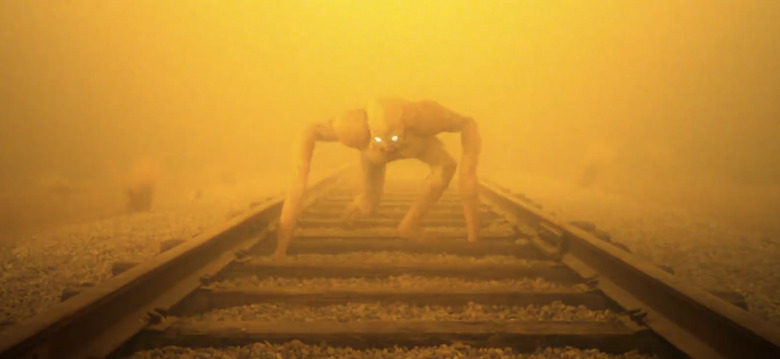 Over the past couple months, FX has been releasing a series of teaser trailers for the next season of American Horror Story. However, at the Television Critics Association panels for the cable network last month, FX CEO John Landgraf explained that most of the teasers were merely intentional misdirection, and not all of the teasers point to what the mystery theme and setting for the sixth season of the horror anthology show will actually be. But the mystery may have just been solved.
Thanks to the latest issue of TV Guide and a brief listing on Rotten Tomatoes, it appears that American Horror Story season 6 may be called The Mist. And there's even a promo that would support that revelation. Get the details below.
This revelation comes from both Rotten Tomatoes (via The Wrap) listing American Horror Story The Mist as a new series on their site (before removing the listing) and TV Guide having that same title in the latest print edition of their TV schedule (via EW). Check it out: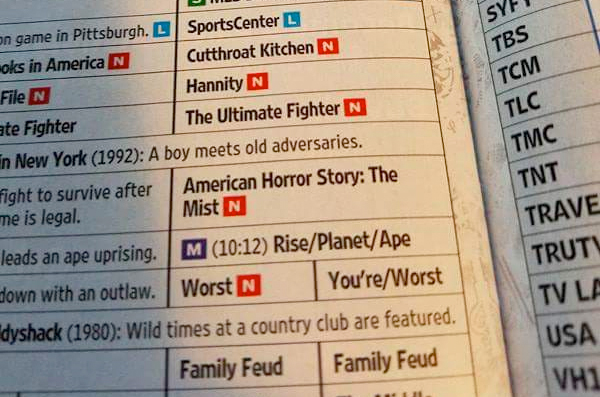 When Landgraf revealed that many of the American Horror Story teasers we've seen so far were, fake, he indicated that only one of them actually had the real theme and setting for the new season of the show. It just so happens that there's a promo that lines up perfectly with this leaked title, and here it is:
All evidence points to this season of American Horror Story focusing on some kind of storyline that is likely inspired by Stephen King's The Mist. The concept alone certainly offers a fun playground for Ryan Murphy to bring the creepiness this season, and if the monster teased in the promo above is involved, then we know they're on the right track to totally freaking everyone out yet again.
However, if this really is the theme of the sixth season of the show, I wonder if it will have an effect on the development of The Mist TV series that's actually based on Stephen King's novella of the same name. Spike TV has already given a 10-episode order to the show, so they're not likely to cancel it, but it might change the direction of the series if there end up being similarities between the two. Since this is American Horror Story we're talking about, it's bound to jump all over the place with a bunch of different story threads and weirdness while The Mist at Spike will like be far more focused.