The 'Uncharted' Movie Needs To Seek Out And Plunder A New Release Date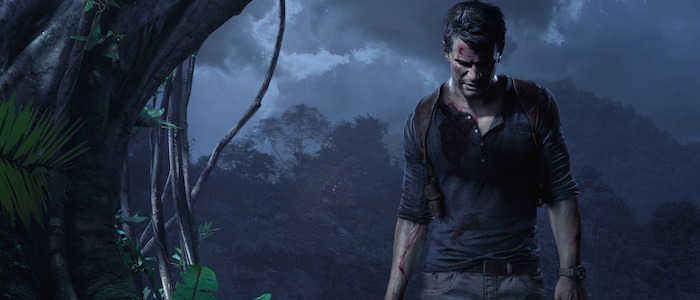 In the least surprising movie news you'll read this week, Sony has removed the long-gestating film adaptation of the hugely popular Uncharted video game from their schedule. That June 30, 2017 release date has felt unlikely for some time, so this shouldn't come as a shock to anyone, especially since new talent was just brought hired to beat this movie into shape a month ago.
Of course, that new talent is Joe Carnahan, the writer/director of movies like The Grey and The A-Team, who feels like a strong fit for this material. Let's face it: a movie studio deciding that having a major movie in theaters less than a year after hiring a new writer to work on the screenplay is a good thing. Uncharted may have encountered nothing by speed bumps over the past few years, but at least a crummy version hasn't been rushed into theaters.
And man, what speed bumps this movie has encountered! I'm just going to quote myself from a previous article:
Sony delayed the film last year after director Seth Gordon left the project. That was after Academy Award-winning screenwriter Mark Boal took a shot at the script, which was after Marianne and Cormac Wibberley took a stab at it. And all of this followed Neil Burger signing on to direct and dropping out, which only came about because David O. Russell exited the film.
So yeah, those of us who have been following this project knew that the 2017 release wasn't going to happen. In fact, I won't be convinced that this move really exists until I'm sitting in a theater and the opening credits start rolling.
I still think Carnahan is perfect fit for this series, which followers a professional thief named Nathan Drake as he embarks on a series of Indiana Jones-esque adventures around the world, most of which conclude with him discovering a secret city of some kind with a supernatural twist. The video games have all been bestsellers and, more importantly, they've all been really good, valuing character and humor on the same level as action. Nathan himself is one hell of a role for the right kind of movie star (Handsome! Charming! Effortlessly cool!) and his support team feels like a great chance to sneak in a bunch of wonderful talents.
Sony hasn't set a new date for Uncharted yet and that may be the best move. The film has missed so many previously established dates that it's starting to feel silly. In fact, maybe Sony should consider holding off Uncharted until Carnahan has finished filming Bad Boys For Life. He's a strong choice to write a Nathan Drake adventure, but an even stronger choice to direct it.