'The Light Between Oceans' Is Beautiful, Effective Melodrama [Video Review]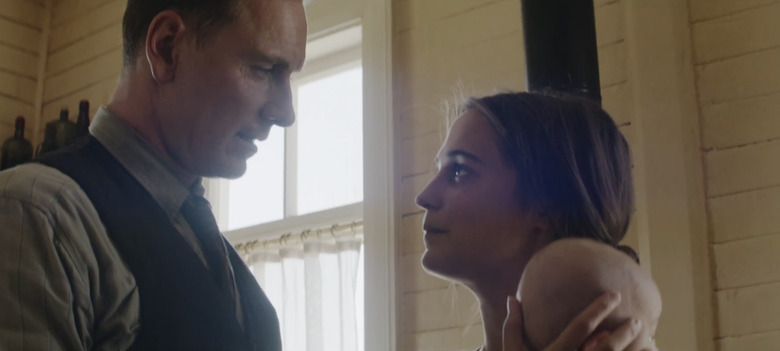 Derek Cianfrance's Blue Valentine blew me away when it debuted at Sundance in 2011, with its evocative style and its powerful performances. Thus, I was excited to learn Cianfrance would be applying his skills to a period drama starring Michael Fassbender and Alicia Vikander in The Light Between Oceans. Oceans is grander on every level — in its setting, its scope, its ambition, and the emotional heights of its performances. And while its latter half does give way to some overwrought moments and dialogue, I never lost sight of the central, compelling connection that the two protagonists had with each other. Hit the jump to see my full video review of the film.
Here's a plot summary of The Light Between Oceans:
A lighthouse keeper (Michael Fassbender) meets the daughter (Alicia Vikander) of the school's headmaster and is immediately captivated, and they are soon married and living on the island. Their happiness is marred only by their inability to start a family, so when a rowboat with a dead man and infant girl mysteriously washes ashore, Isabel believes their prayers may have finally been answered. As a man of principle, Tom is torn between reporting the lost child and pleasing the woman he loves.
Be sure to also read Jack Giroux's interview with Derek Cianfrance.