This Week In Trailers: Buster's Mal Heart, David Lynch: The Art Life, Supersonic, '85: The Story Of The Greatest Team In Pro Football History, Chasing Great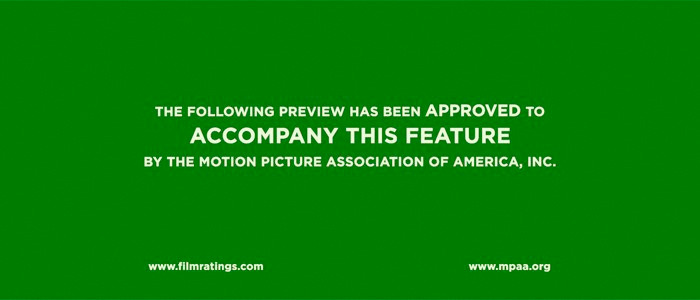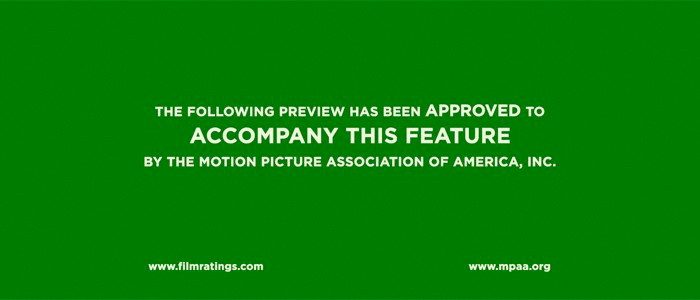 Trailers are an under-appreciated art form insofar that many times they're seen as vehicles for showing footage, explaining films away, or showing their hand about what moviegoers can expect. Foreign, domestic, independent, big budget: What better way to hone your skills as a thoughtful moviegoer than by deconstructing these little pieces of advertising? This week we get metaphysical with Rami Malek,  dig into David Lynch's process, watch the world burn with Oasis, get to know one of rugby's finest, and we finish 'er off wit' a look at daaa Bears.Buster's Mal Heart Trailer
Director Sarah Adina Smith, who really made her way onto many people's cinematic radar with her 2014 film The Midnight Swim, looks like she's digging into the psyche once more to unearth something wildly intangible in a way so that we all can see it in its purity. I am downright smitten by the approach here and what we're given, what we're not, and how we are led to certain conclusions only based on the information provided. It's spartan. But it works. It's a strange, fantastical fever dream that is made real with sight and sound. Even though the narrative is a little wobbly to understand we're pushed into a world that feels real and maddening. It's less than a minute but I want to see so much more.
David Lynch: The Art Life Trailer
Yes.
Director Jon Nguyen is going inside the mind of a man who's made his way into ours so it's only fitting that this movie delivers on exactly that. What gave me pause here is how matter-of-fact the story is but how hallucinogenic the experience is of making your way through this trailer. It's wonderfully edited and crafted as it captures that essence of what kindling helped David Lynch start to use as fuel for his creative development as an artist. The mood is slow, deliberate, soothing even, but you just have the sense that we're not going to end up in a comfortable place by the end. That's OK, though, as what we get here is more than enough to make a statement about why this is essential viewing. The portrait of the man as he is today as a reflection of his past. Solid.
Supersonic Trailer
I admit it. I owned a couple albums.
Mat Whitecross, who in 2006 shared a BAFTA nomination with Michael Winterbottom for The Road to Guantanamo, a part drama/part documentary that starred Riz Ahmed, along with an assist from the producers of Amy, Senna, and Exit Through the Gift Shop, is back with something I wouldn't think would be interesting. Turns out, by the time this is over, I'm wanting more. Somehow, some way, Whitecross made me give two flying figs about these boorish brothers who, by the end of Oasis' world domination, you just wish would off one another just so we could be done with the drama of everything they did that would somehow infect our lives like they were the Kardashians of the mid/late-90's. There's actually a story here. What I think I enjoy more than the schadenfreude to see these twits muck it all up and implode is knowing that it didn't have to be that way and the trailer talking about what it took to tear it all down. To examine the end is to examine what led to that point and I think it's what documentaries like Amy so great. Don't hide it, show it.Chasing Great Trailer
Geography doesn't matter.
Kicking off our 1st of 2 sports related documentaries, this particular one (which I talked about last year) by directors Justin Pemberton and Michelle Walshe, still resonates with me and the new trailer is good example of why that's the case. For every example of bureaucracy where only the slickest and smoothest can rise through the ranks it's really the stories of those who belong to the meritocracy and earn their way to the top that genuinely resonate. As I mentioned, geography or sport doesn't matter so much as the lessons that can be pulled out from those narratives where hard work, dedication and adoration coalesce into a story that compels you to listen to the story. Somehow, whether you know about the importance of the All Blacks or not, just understanding what it takes to be the best transcends any barriers of what sport or continent we're talking about.
'85: The Story Of The Greatest Team In Pro Football History Trailer[NOTE: Looks like someone got all uppity and made this trailer disappear off YouTube. Lo siento.]
It's that time of the year. When men's thoughts turn to nothing else other than football.
Filmmakers Scott Prestin and Rich Lenkov have put together a timely doc about the 1985 Chicago Bears that even can boast that it even has reflections of that team from Barack Obama. I lived in the eye of that hype, being a young lad of only 10 years of age, and remember the VHS copy of the Super Bowl Shuffle coming out and completely losing my mind over what would be seen, nowadays, as fodder that would be used to mock, humiliate and vilify across social media. It was a different time, as they say, and this trailer makes a compelling case as to why this nexus in sports history is deserving of some recognition. For anyone not enamored with the team, football, sports in general, or even Chicago, this might not be for you. It probably explains why it just debuted on the local PBS station in Illinois, WTTW, just this week. For me, though, someone who could go either way on anything with regard to sports, it's a welcome whiff of nostalgia.
Nota bene: If you have any suggestions of trailers to possibly be included in this column, even have a trailer of your own to pitch, please let me know by sending me a note at Christopher_Stipp@yahoo.com or look me up via Twitter at @Stipp
In case you missed them, here are the other trailers we covered at /Film this week: