Netflix Trailers: Joe Swanberg's 'Easy', 'Chef's Table: France', Time-Loop Thriller 'ARQ'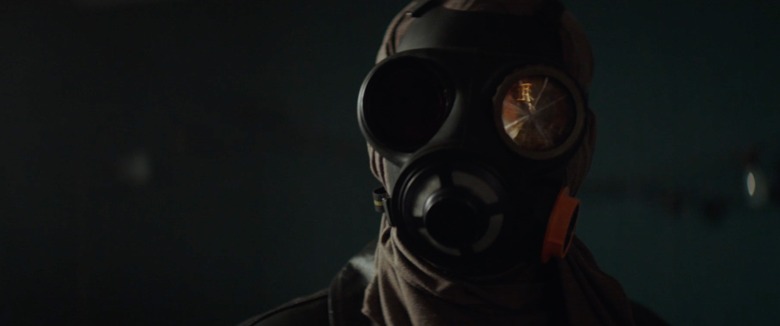 This morning Netflix released a batch of new trailers for new television shows and movies. We've already written about Christopher Guest's Mascots, but after the jump, you can watch some trailers and clips for the following shows and movies:
Easy:  an original comedy anthology series written, directed and produced by filmmaker Joe Swanberg (Drinking Buddies, Happy Christmas)
Chef's Table: France: A new installment of the critically acclaimed food documentary series, four new episodes dedicated to the world's most renowned French chefs.
ARQ: A small budget sci-fi original movie written and is being directed by Tony Elliott (Orphan Black).
And a new clip from Narcos: Season 2.
Hit the jump to get watching.
Easy Teaser Trailer
Easy is a new half-hour comedy anthology series written, directed and produced by filmmaker Joe Swanberg (Drinking Buddies, Happy Christmas). The microbudget mumblecore filmmaker explores "diverse Chicago characters as they fumble through the modern maze of love, sex, technology, and culture." The eight stand-alone episodes supposedly showcase "the diversity of the city itself, focusing on characters from different neighborhoods and economic backgrounds."
The teaser trailer is a quick animation that doesn't show us any actual footage from the show itself, instead teasing some of the all-star cast that makes appearances. The show will feature Orlando Bloom, Malin Åkerman, Michael Chernus, Marc Maron, Kiersey Clemons, Elizabeth Reaser, Gugu Mbatha-Raw, Jake Johnson, Aya Cash, Dave Franco, Jane Adams, Hannibal Buress, Emily Ratajkowski, Aislinn Derbez, Mauricio Ochmann, Jacqueline Toboni, Zazie Beetz and Evan Joingkeit.
ARQ Trailer
ARQ is a low budget contained original science fiction film written and is being directed by Tony Elliott (a story editor and writer on BBC America's Orphan Black). The film is a post-apocalyptic thriller set in the near future when the oil supply has run dry.
In a dystopian future, an engineer trapped in a house and surrounded by a mysterious gang of masked intruders must protect a technology that could deliver unlimited energy and end the wars that have consumed the world.
But the titular piece of technology has apparently created a time loop that "condemns him and his friends all to relive the same day over and over." I love film plots that involve time-loops like Groundhog Day, Edge of Tomorrow and Source Code, so this movie is on my list for sure. My only concern is the small budget contained setting, while ideal for dramatic tension (like in 10 Cloverfield Lane) might not make for the best venue for a time-loop story. But the ARQ trailer looks like a film I might have loved discovering at the Sundance Film Festival. ARQ will be released on Netflix on September 16th, 2016.
Chef's Table: France Trailer
Chef Table returns with four special episodes dedicated to four of the world's most renowned French chefs.
Audiences are invited back to take another globe trot with Chef's Table: France where the series will showcase the crème de la crème of French chefs; talking about what inspires them and how it translates into their individual styles. The filmmakers embark on a personal look into the daily lives of these carefully curated chefs, from their diverse backgrounds to the evolution and craft of their chosen cuisine as well as their quests for sensory perfection.
The four French chefs featured in Chef's Table: France are:
Alain Passard, L'Arpege
Adeline Grattard, Yam'Tcha
Alexandre Couillon, La Marine
Michel Troisgros, Maison Troisgros
I have still yet to check out Chef's Table but have heard its amazing. Chef's Table: France will premiere on September 2nd, 2016.
Narcos Season 2 Clip
Narcos is set to return this week, and for those who can't wait a few more hours, Netflix has released the above clip titled "Pablo Escapes."