The Emperor Won't Appear In 'Rogue One: A Star Wars Story', But This New Droid Will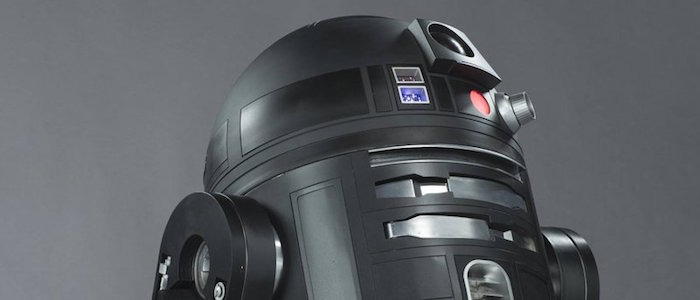 I know I speak for many Star Wars fans when I say I'm excited for Rogue One: A Star Wars Story because it pushes familiar faces to the sidelines and focuses almost exclusively on a batch of brand new characters. I'm more excited to meet Jyn Erso and Orson Krennic and Cassian Andor than I am to see Darth Vader pop up in a cameo appearance. The Star Wars universe is gigantic. Bring on people I haven't seen in five or six movies already.
So I won't be shedding any tears over the news that Emperor Palpatine won't have a role in Rogue One. Although I will express my delight that the film will feature a new droid that looks like R2-D2's evil cousin.
Let's start with that first piece of news, which was revealed by actor Ian McDiarmid, who played Palpatine in Return of the Jedi, The Phantom Menace, Attack of the Clones, and Revenge of the Sith and was added to The Empire Strikes Back for the special edition releases. In an interview at the Amsterdam Comic-Con with XGN (via Hounds Tooth Blog), he was upfront about his non-involvement in Gareth Edwards' spin-off:
And of course Rogue One is on its way, when I was in charge of things. I mean the Emperor, not me. I don't feature in that myself, but I understand Darth Vader may be making an appearance.
McDiarmid doesn't seem too bent out of shape about it and you shouldn't either. After all, Emperor Palpatine is at his best when he's an offscreen threat, an all-powerful menace that other villains talk about in hushed whispers. Plus, we're getting a new Star Wars baddie played by the great Ben Mendelsohn in Rogue One, so it's not like we'll be starving for someone to boo and hiss at.
You can see McDiarmid's comments for yourself in the video below at the 6:30 mark.
And that brings us to C2-B5, an Imperial Astromech droid who was recently unveiled on an episode of The Star Wars Show. As you can see from the image below, he's practically the same make and model as R2-D2...except that his color scheme instantly shows off which side of the conflict has his loyalties.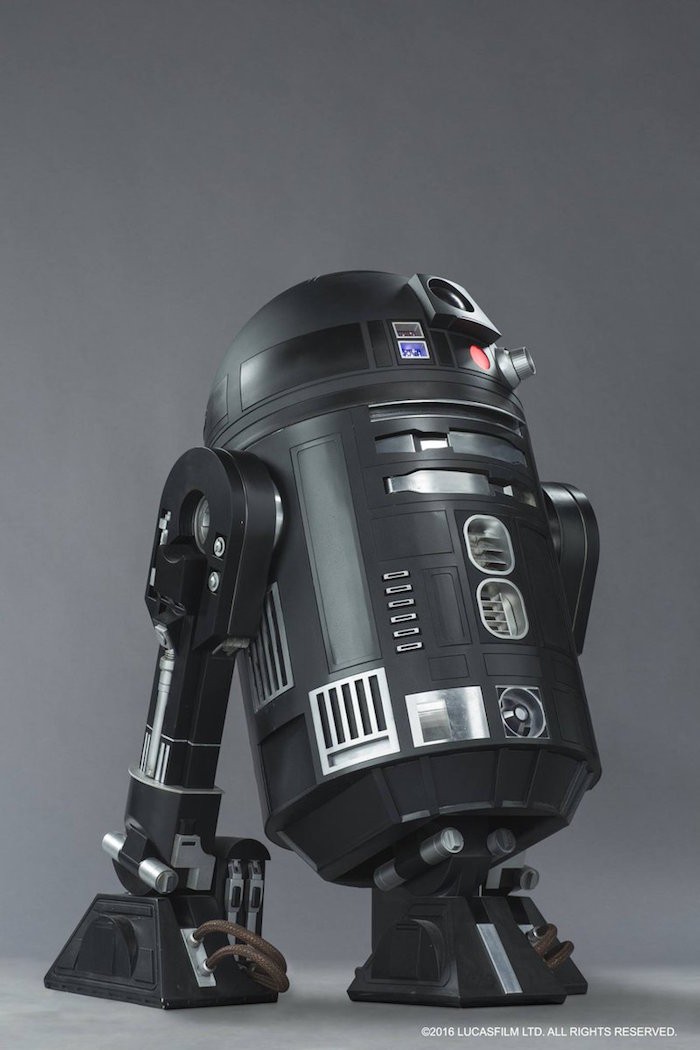 Although The Star Wars Show reminds us that Imperial droids aren't treated nearly as well as their Rebel counterparts and are subject to frequent memory wipes, they don't go so far as to reveal what kind of role C2-B5 has in the actual movie. He could be an important player or he could be just another background character, a droid that will get his story fleshed out in future novels and comics and what-not. In any case, Rogue One already features a new droid as a major character in the form of K-2SO, the reprogrammed Imperial security droid played by Alan Tudyk.
You can watch the reveal of C2-B5 at the 2:07 mark in the video below.
Rogue One: A Star Wars Story hits theaters on December 16, 2016.