2016 Fall Movie Preview: 34 Films We Can't Wait To See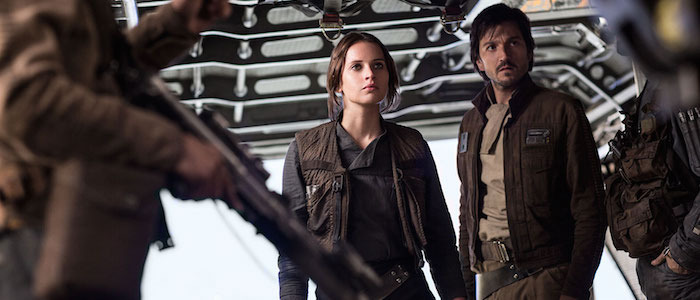 This 2016 fall movie preview was written by Jacob Hall and Jack Giroux.
The summer is over and the days are getting shorter and the weather is getting milder and (fingers crossed) the movies are going to start getting better. The next four months offer an embarrassment of cinematic riches, with new films from Martin Scorsese, Damien Chazelle, Tim Burton, Gareth Edwards, Paul Verhoeven, Mel Gibson, Robert Zemeckis, Park Chan-Wook, Terrence Malick, J.A. Bayona, Jeff Nichols, Ang Lee, Denis Villeneuve, Kenneth Lonergan, and other filmmakers of note waiting in the wings.
We've narrowed down the list of must-see movies to 32 titles and have ranked them from "We really want to see this!" to "We will push you out of the way at a sprint to see this!"
34. Miss Peregrine's Home For Peculiar Children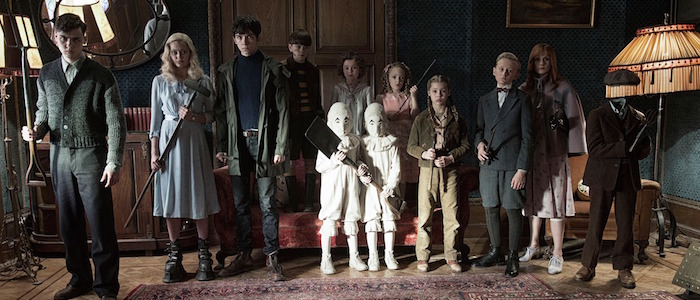 Tim Burton's films are generally only as good as the material he's working with. Over the past few years, his output has been inconsistent, but this time, he has a script from screenwriter Jane Goldman (Kick-Ass) based on author Ransom Riggs' popular series. Goldman's involvement is what gives us hope there's a cohesive, satisfying story to go along with Burton's lavish visuals. The trailers have been teasing what some call "Tim Burton meets X-Men," but more promising than that combo is that it looks like one of Burton's more heartfelt efforts. – Jack Giroux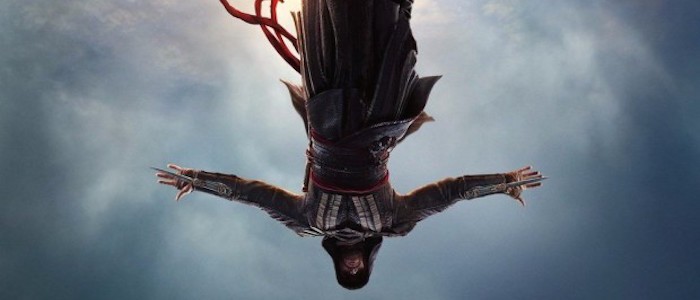 33. Assassin's Creed
For many video game fans, Duncan Jones' Warcraft did not break the famous video game movie curse. Will Assassin's Creed be the one to do it? Impossible to say right now, but with Justin Kurzel behind the camera and working with his Macbeth star, Michael Fassbender, in front of it, this loose adaptation of Ubisoft's wildly popular video game series certainly has a shot at defying expectations. Plus, putting aside that this is Assassin's Creed for a second, just the idea of Kurzel and Fassbender reuniting after their visually stunning and visceral William Shakespeare adaptation is enough to make this action movie promising. – JG
32. Deepwater Horizon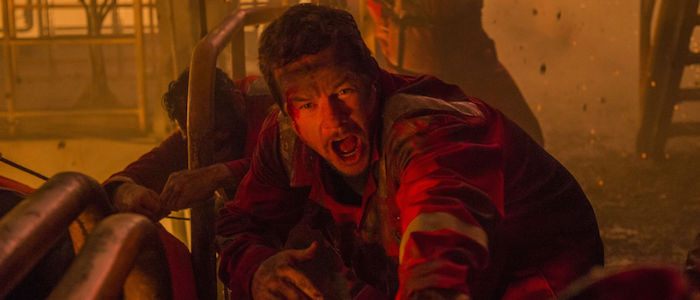 Peter Berg's career is in a great place right now. No matter what you think of Lone Survivor, it probably afforded him opportunities to make movies like Deepwater Horizon and Patriot's Day. While we all wait for Berg to stop toying with our emotions and finally direct The Rundown 2, these potentially inspiring, brutal true life stories are far more preferable to Berg having to direct, say, another Battleship (his most pedestrian work to date). Deepwater Horizon, which is about the horrific oil spill in 2010, not only reunites Berg with Mark Wahlberg but also gives the director the opportunity to work with Kurt Russell — an actor we're always excited to see on the big screen. The trailer isn't subtle, but it sure is effective. – JG
31. The Magnificent Seven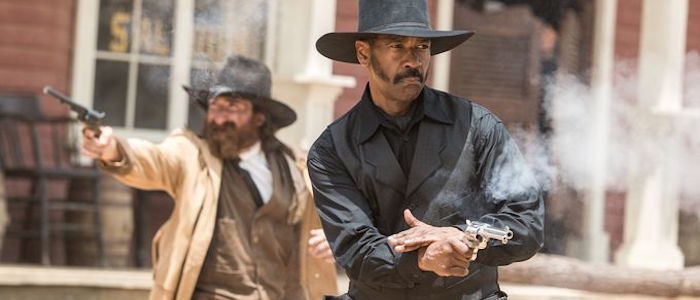 Is a remake really a remake if it's remaking a remake? You can debate that amongst yourselves. The new version of The Magnificent Seven finds star Denzel Washington teaming with director Antoine Fuqua for the third time following Training Day and The Equalizer, but as the title implies, he has some assistance in the form of Chris Pratt, Ethan Hawke, Vincent D'Onofrio, Lee Byung-hun, Manuel Garcia-Rulfo, and Martin Sensmeier. Even if you haven't seen the original movie (or Seven Samurai, upon with the the original is based), you know the drill here: nasty bad guys threaten a town, who hire a band of misfit outlaws, bounty hunters, and gunmen to save the day. If that cast is any indication, there will be terrific banter a'plenty and if the trailer keeps its promises, there will be one action-packed western. – Jacob Hall
30. Keeping Up With the Joneses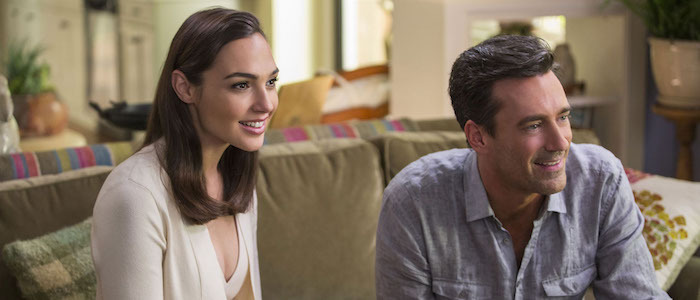 Jon Hamm is one of those actors I want to see in more comedies. He's always a committed and game host on Saturday Night Live, even when the sketches aren't the sharpest, and who could forget his unforgettable turn as Ted ("You're no longer my no. 2!") in Bridesmaids? In Keeping Up With the Joneses, Hamm is starring in his first comedy in a while, and it's coming from director Greg Mottola, the director behind Superbad and Adventureland. There's plenty of talent involved in Keeping Up with the Joneses – Zach Galifianakis, Isla Fischer, Gal Gadot, Patton Oswalt, and Kevin Dunn, to name a few – but seeing Hamm at the center of it is an opportunity hard to pass up. – JG
29. The Birth of a Nation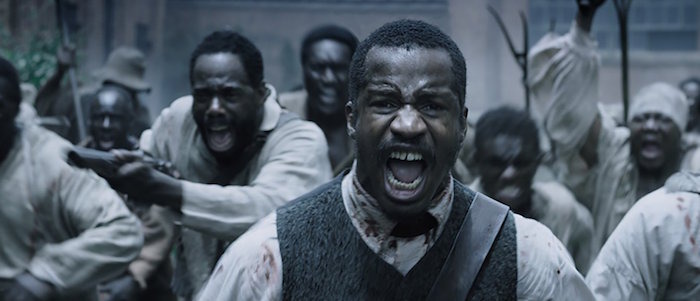 While discussing The Birth of a Nation, it's best to separate the art from the artist. If you're incapable of doing that with Nate Parker's (Beyond the Lights) film because he was charged, tried and acquitted for rape, and after he recently made some unsavory comments about that part of his life, that's understandable. For those who can separate the filmmaker's life from the film, The Birth of a Nation is still the Nat Turner story, still the movie that Fox Searchlight acquired for a record-setting figure, and it's still the movie most critics applauded at this year's Sundance Film Festival. "While the film errs on the side of bluntness," Angie wrote at the festival, "there's no denying it packs a powerful punch. The Birth of a Nation isn't an easy story to watch, but it's one that absolutely demands to be told." – JG
28. Patriot's Day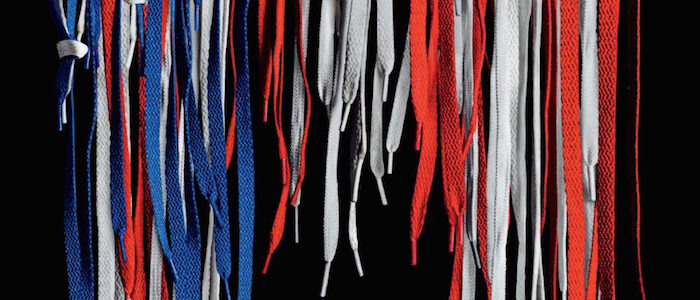 Patriot's Day is the second Mark Wahlberg/Peter Berg project arriving in theaters before the year is out, and like Deepwater Horizon, this is a dramatization of a very real, very recent, and very painful event. Set in 2013, the film follows the lead up to and the aftermath of the Boston Marathon bombing, including the manhunt for those responsible. It's a brutal and heartbreaking story, but also one that has the potential to make for gripping, journalistic cinema in the same vein as something like Zero Dark Thirty. It helps that Wahlberg is backed up by a stunning cast that includes Michelle Monaghan, Kevin Bacon, and John Goodman, J.K. Simmons. – JH
27. Hackshaw Ridge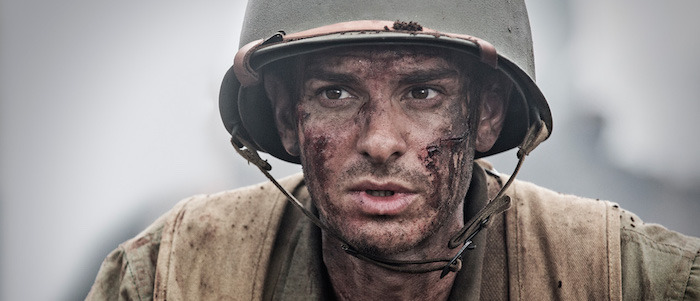 Here's another case where you don't have to approve of what an artist has said or done to appreciate their work. After nearly a 10-year absence from directing, Mel Gibson returns with this World War II drama starring Andrew Garfield, Vince Vaughn, and Teresa Palmer. Hackshaw Ridge is poised to be his comeback as a filmmaker, but we'll see about that. The trailer is perhaps a little cheesy, but we expect more than grandiose drama from the director of Apocalypto and Braveheart. Gibson is a fine filmmaker that will most likely dig deeper into Desmond T. Doss' (Garfield) inspiring story than the trailer suggests. – JG
26. Elle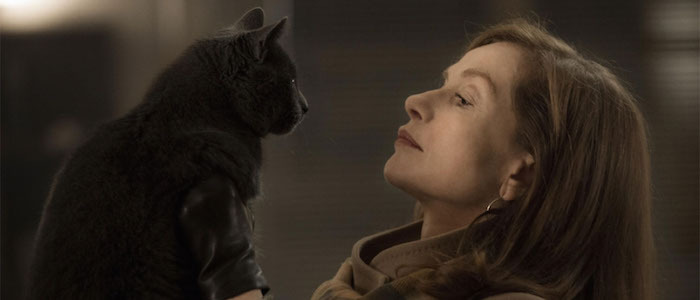 Elle arrives a decade after the brilliant and wildly underrated World War II drama Black Book showcased a new side of RoboCop and Starship Troopers director Paul Verhoeven. From the sound of things, he's not done pushing buttons. His latest feature inspired a, uh, passionate response out of the Cannes Film Festival, with critics debating whether or not this rape/revenge thriller took things a step too far. In other words, it sounds like classic Verhoeven. Early buzz suggests that any plot synopsis should be kept to a minimum, but Elle stars the great Isabelle Huppert as a woman who is sexually assaulted and sets out to find her attacker. What happens (and I can honestly say that I remain spoiler-free) got a lot of people talking earlier this year. I'm impossibly intrigued to discover the details for myself. – JH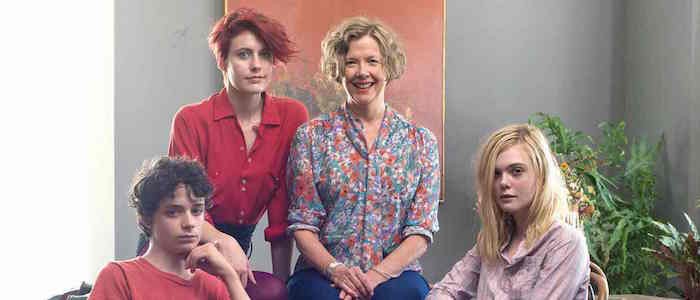 25. 20th Century Women
Mike Mills makes really tender, empathetic dramas. The writer-director behind Thumbsucker and Beginners is back with 20th Century Women, a Megan Ellison-produced picture starring Annette Benning, Alia Shawkat, Elle Fanning, and Billy Crudup. The 1970s-set story will make its debut at next month's New York Film Festival, so we'll see first reactions to the film soon. We're hoping 20th Century Women is another slightly off-center, poignant drama from the filmmaker, as that seems to be his specialty so far. – JG
24. Moana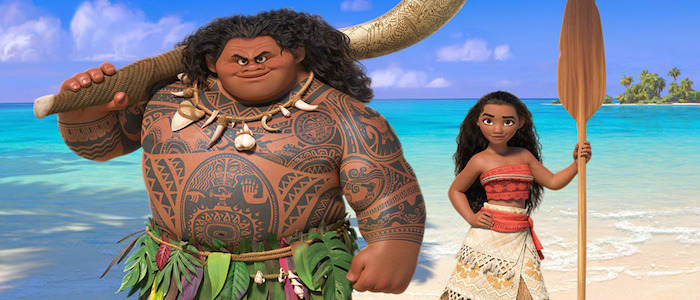 Just about everyone involved with Moana has created a masterpiece at one time or another. There's directors Ron Clements and John Musker, who kickstarted the Disney Animation Renaissance of the early '90s with The Little Mermaid and Aladdin (and later the very good The Princess and the Frog). There's the presence of Hamilton creator Lin-Manuel Miranda, who is contributing original songs alongside Opetaia Foa'i and Mark Mancina (did somebody say EGOT?). And then there's the voice of Dwayne Johnson, a man whose every single day appears to be a masterpiece of life itself (I would like to be his best friend, thank you very much). All of these people, making an animated musical adventure set in the South Pacific that's full of magic and demigods and a new princess character with an adorable pig sidekick? Sign me up, please. - JH
23. Gold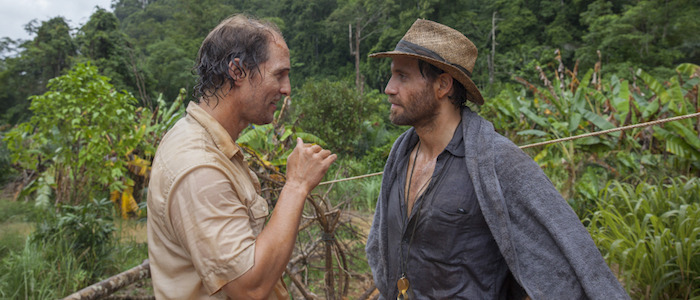 The Academy Award-winning screenwriter behind Traffic, Stephen Gaghan, hasn't directed a feature since 2005's Syriana. It was a promising debut, with a great, image-twisting performance from George Clooney and some thrilling sequences. After Syriana, Gaghan worked on a few projects that, for whatever reason, didn't come to fruition. But maybe the wait will be worth it, as he has an alluring story and cast in the case of Gold, a film about two men (played by Matthew McConaughey and Édgar Ramírez) searching the Indonesian jungle for gold – a synopsis which calls to mind The Treasure of the Siera Madre. McConaughey's physical transformation alone warrants purchasing a ticket to this drama, which co-stars Bryce Dallas Howard, Toby Kebbell, Bill Camp, Stacy Keach, and, an actor who rarely disappoints, Bruce Greenwood. – JG
22. The Accountant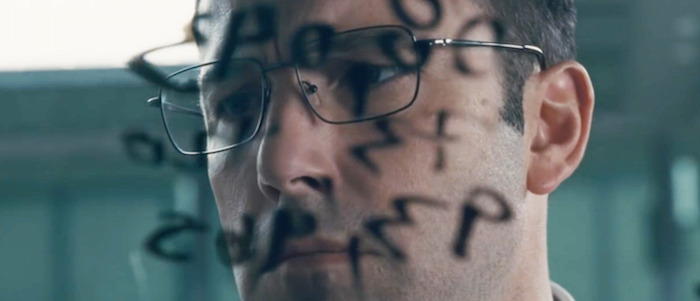 Gavin O'Connor (Miracle) arguably hasn't reached the level of success that he should have. Putting aside his one notable misfire, Pride & Glory, he makes the kind of sincere, heart-on-their-sleeves dramas that deserve a bigger audience. Maybe that'll change with The Accountant, a movie that looks far more commercial but no less appealing than his previous efforts. The thriller stars Ben Affleck, Anna Kendrick, J.K. Simmons, John Lithgow, and Jeffrey Tambor. O'Connor almost always gets top-tier performances, and with an ensemble that good, that's reason enough to look forward to The Accountant. – JG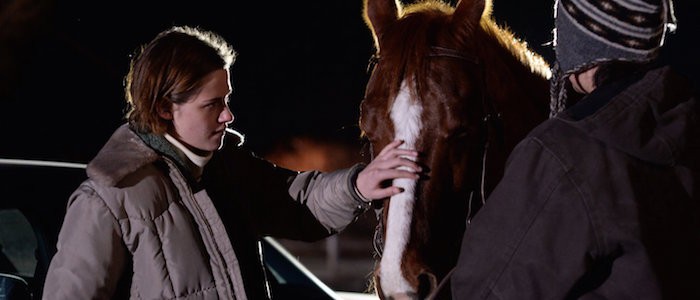 21. Certain Women
If only Michelle Williams and Kelly Reichart could continue to work together until the end of time. The actress and director first collaborated on Wendy & Lucy, a movie that repeatedly rips your heart out with its depiction of a woman's love for her dog. They followed up that pic with another intimate drama (and western), Meek's Cutoff, and now they're back with Certain Women. Reichart's story is about four women crossing paths in a small American town, which is pretty much all the story the director needs to make another quietly hypnotic film. – JG
20. Fantastic Beasts and Where to Find Them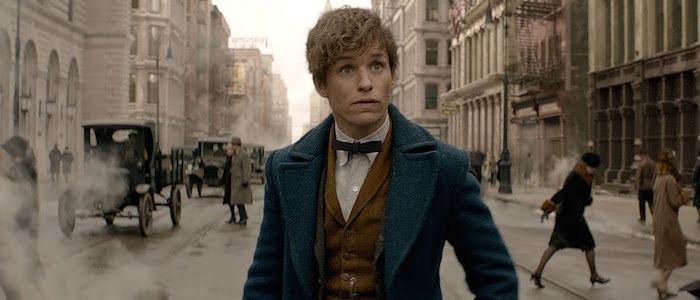 While the story of Harry Potter and and his friends has moved forward on the London stage, creator J.K. Rowling is using the big screen to take us back in time and across the ocean to explore the Wizarding World in New York City circa 1926. Rowling herself wrote the screenplay and David Yates, who helmed the last four Harry Potter movies, is back behind the camera. In other words, Fantastic Beasts and Where to Find Them is as official as the Harry Potter movies...just without the boy wizard himself. And yet, this rich and detailed world is a star itself, and the chance to explore it in a different era, to see how the American Wizarding World compares to the magical England of the seven novels and eight movies, sounds downright magical. Of course, that setting is backed up the Oscar winner Eddie Redmayne, Katherine Waterston, Samantha Morton, Colin Farrell, Ezra Miller, and Dan Fogler. - JH
19. Allied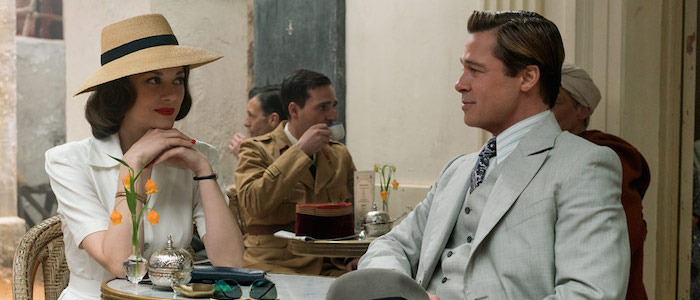 Robert Zemeckis' work has been hit or miss over the past decade, but at the end of the day, he's still Robert Zemeckis, the director that made Back to the Future, Who Framed Roger Rabbit?, Romancing the Stone, Used Cars, Death Becomes Her, and other film fan favorites. This war romance, which stars Brad Pitt and Marion Cotillard, looks like an intense, refreshingly grounded movie from the filmmaker. The pairing of Pitt and Cotillard has potential, but what's truly promising about Allied is Zemeckis directing a script from screenwriter Steven Knight (Locke) – a writer that could give the director another great tale to tell. – JG
18. The Handmaiden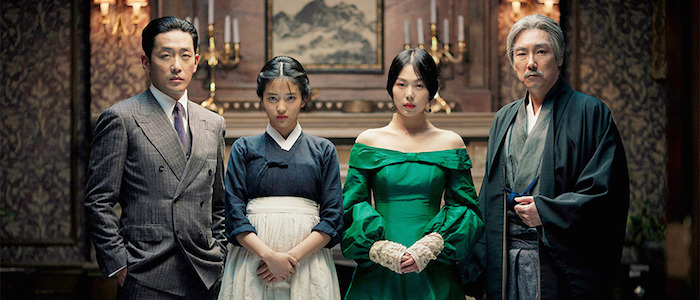 I feel very comfortable calling Park Chan-wook a genius. The South Korean filmmaker made his fair share of masterpieces in his home country (including Oldboy, Thirst, and Sympathy For Mr. Vengeance) before he took a quick jaunt to Hollywood to show us westerners how it's done with 2013's exceptional Stoker. Now, he's back home and returning to theaters with The Handmaiden, a psychological thriller set in the 1930s about a thief who gets herself hired as the maid of a wealthy woman as part of a plot to rob her of her wealth and ruin her reputation. Since this is a Park Chan-wook film, things don't go as planned. South Korea continues to cultivate one of the most exciting film industries in the world and The Handmaiden looks like the kind of intense, fearless, and downright kooky thriller that other nations would shy away from. God bless, South Korean film. Bring on The Handmaiden. - JH
17. The Girl on the Train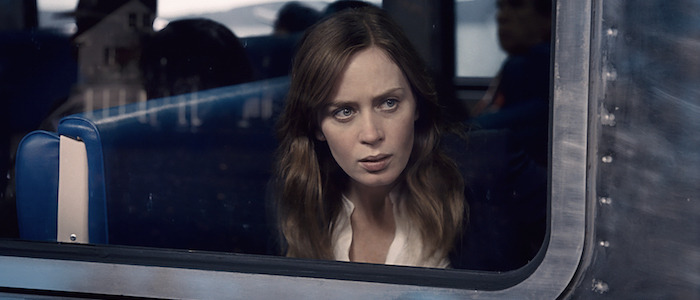 Paula Hawkins' novel is an exciting, suspenseful, and often darkly funny page turner. What's most thrilling about Hawkins' story is that, as fun as the mystery is, it's Rachel (Emily Blunt) and her personal struggles that make The Girl on the Train such an entertaining read. How she'll resolve her issues is more engaging than who's behind Megan Hipwell's (Haley Bennett) disappearance. It's a great character, and Emily Blunt should work wonders with the role in Tate Taylor's (The Help) film. – JG
16. American Honey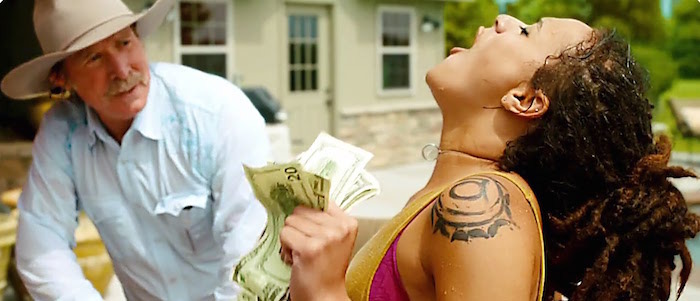 Some people have hailed American Honey as a towering piece of art, while others have called it a bloated, surface-level piece of work from Andrea Arnold, the filmmaker behind Fish Tank and Red Road. The polarizing responses, which started pouring in after American Honey's premiere at the Cannes Film Festival, makes this near-three-hour drama all the more exciting. It's a movie that, whether people love it or hate it, at least they'll be talking about. The level of passion American Honey is stirring up makes it a must-see, especially if you're already a fan of the hard-hitting filmmaker. – JG
15. Voyage of Time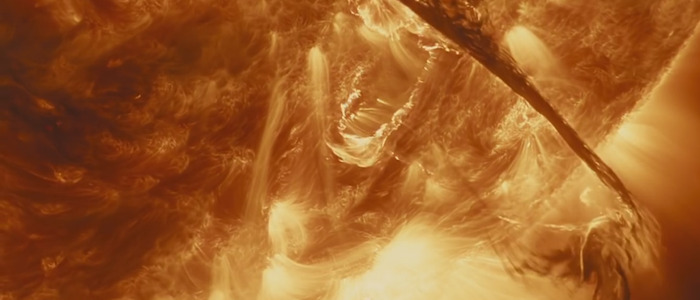 We all know Terrence Malick likes to take his sweet time. He's in no rush, and why should he be? If you have all the time in the world to make a picture, why not take it? In the case of the Voyage of Time, the Badlands and The Tree of Life director has spent the past two decades working on the ambitious documentary, described as "an examination of the birth and death of the known universe," as narrated by Cate Blanchett, in the the theatrical cut that'll play in most theaters, and, in the 40-minute IMAX version, narrated by Brad Pitt. Exploring the universe through Terrence Malick's lens for 90 minutes is most likely an unmissable experience. – JG
14. Nocturnal Animals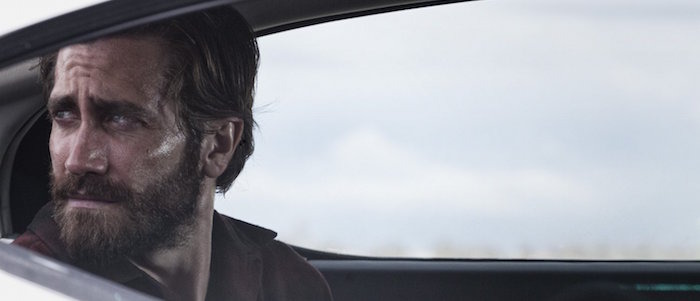 There's no denying Tom Ford makes great suits. In 2010, the fashion designer also made a great film, A Single Man, a drama that just washes over you with its sense of melancholy; it's a movie bursting with love and pain. Six years later, we'll see if Ford can recapture some of that emotion with his sophomore effort. Amy Adams, Michael Shannon, Armie Hammer, Laura Linney, Isla Fischer, and, an actor who's been making some stellar choices lately, Jake Gyllenhaal, star in the film about an art gallery owner haunted by her ex-husband's novel; it could be, at its core, a warning to her. The drama/thriller sounds like a major departure from A Single Man, which is more reason to look forward to Ford's newest picture. – JG
13. Doctor Strange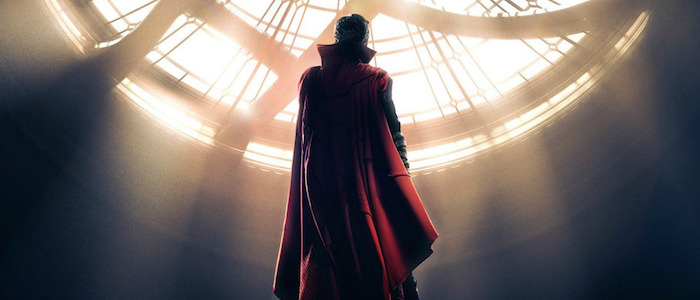 The fourteenth film in the Marvel Cinematic Universe promises to break the comic book movie mold. After all, you don't take a character as odd Dr. Stephen Strange to the big screen if you want to make just another superhero adventure. In the Marvel comic book world, Doctor Strange is the Sorcerer Supreme, a master of mysticism who defends Earth from supernatural and magical threats using his command of the occult. Director Scott Derrickson's film will definitely cover the basics: the accident that ruins his hands, his ensuing journey around the globe, and his training at the hands of the Ancient One. However, the trailer suggests that won't be just another origin story, with its wild, kaleidoscopic imagery and action that looks like it borrowed a thing or two from Christopher Nolan's Inception. It helps that the cast, which includes Benedict Cumberbatch, Chiwetel Ejiofor, Mads Mikkelsen, Rachel McAdams, and Tilda Swinton, may be the finest ever assembled for a Marvel movie. - JH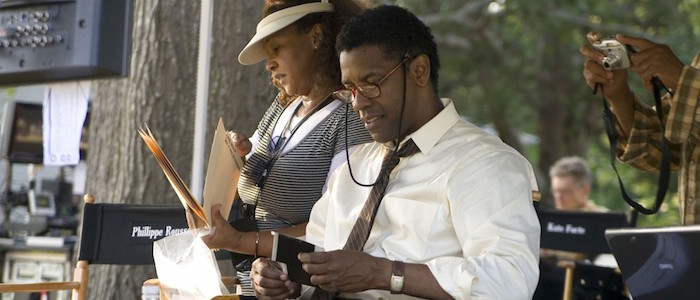 12. Fences
August Wilson's play is a beautiful, heartbreaking – mostly heartbreaking – story that actor and director Denzel Washington is bringing to the big screen. In his adaptation, which marks his first directorial effort since The Great Debaters, Washington plays Troy, a waste collector who once dreamed of playing professional baseball. Set in 1957, Wilson explores race relations, life and death, religion, and fatherhood and motherhood in one location. Both Denzel Washington and co-star Viola Davis acted in Fences on Broadway, but they'll be introducing Wilson's powerful story to a wider audience this December. If Washington does Wilson's play justice, expect a powerful drama with some of the finest dialogue you'll hear this year. – JG
11. Jack Reacher: Never Go Back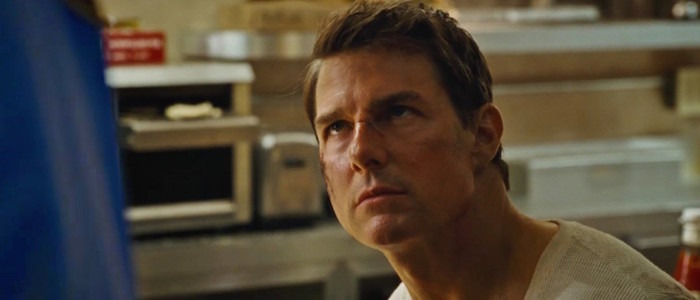 The first Jack Reacher has become one of my go-to movies, the kind of thing I just toss in the Blu-ray player when I know I want a smart, exquisitely crafted thriller that doesn't waste my time. If Jack Reacher: Never Go Back is half as tough and fun and confident as its predecessor, it will still kick the ass of most action movies. This time around, Tom Cruise's military police officer turned wandering vagabond/occasional problem solver doesn't take the advice of the title, pays his an old compatriot a visit, and finds himself caught up in the middle of an ugly conspiracy. Naturally, the only way to get out of a pickle like this means a lot of broken arms and shattered skulls. Director Edward Zwick (who previously worked with Cruise on The Last Samurai) steps in for Christopher McQuarrie this time around, and he's the kind of talented journeyman director who could take what worked about the first movie and make it work again for another two hours. And hopefully he does, because I want a new Jack Reacher movie every three years until Tom Cruise dies at the age of 156. No pressure, guys. - JH
10. A Monster Calls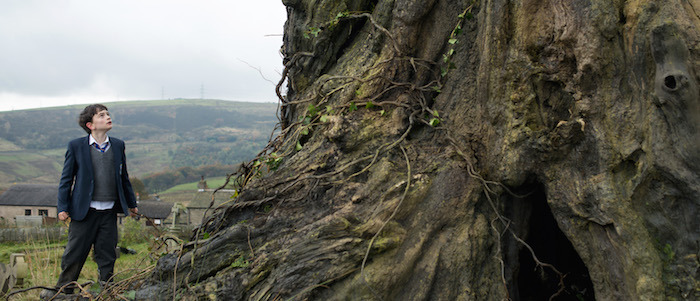 I first encountered the work of J.A. Bayona almost a decade ago when I stumbled across The Orphanage, a deeply moving tragedy cleverly hidden within a creepy ghost story. More movie fans learned his name following The Impossible, his technically astonishing and brutal drama about the the massive tsunami that devastated Thailand in 2004. Soon, he will direct Jurassic World 2 and everyone will know his name. But right now, he has A Monster Calls waiting in the wings and it looks spectacular. Based on the acclaimed book from writer Patrick Ness and illustrator Jim Kay, the film follows a young boy who spends his days dealing with bullies at school and his mother's terminal cancer at home. But he spends his nights being visited by a massive tree-like monster with the voice of Liam Neeson and this creature sets out to help him channel his aggression, overcome his grief, and improve his life. A Monster Calls looks beautiful and sad and thrilling and the new late December release date suggests Universal sees some serious Oscar potential in it. - JH
9. Passengers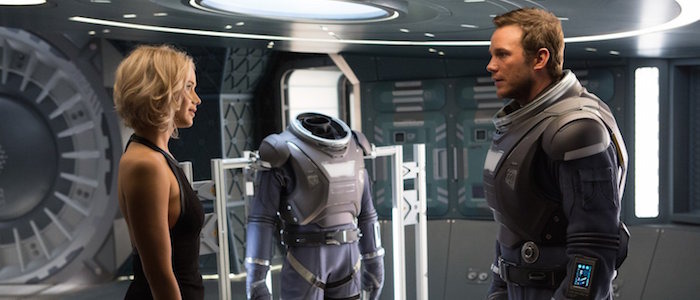 Jon Spaihts' screenplay for Passengers was one of the most acclaimed unproduced scripts floating around Hollywood for the better part of a decade before Sony and director Morten Tyldum pulled everything together. But it sounds like it may have been worth the wait – who could possibly say no to a big budget science fiction romance starring Chris Pratt and Jennifer Lawrence, two of the most charismatic and inherently likable people currently being projected on to movie screens? Passengers itself is built around a brilliantly simple premise: a spaceship transporting thousands of people to a distant planet suffers a malfunction and two people are awakened from their frozen hibernation 90 years before they are set to arrive. What do these two strangers do with an entire lifetime of isolation? Since it's Pratt and Lawrence playing those two, you know you'll want to find out. While I wasn't the biggest fan of Tyldum's The Imitation Game, I adore his 2011 black comedy Headhunters and hope he'll bounce back in a huge way with this film. - JH
8. Manchester by the Sea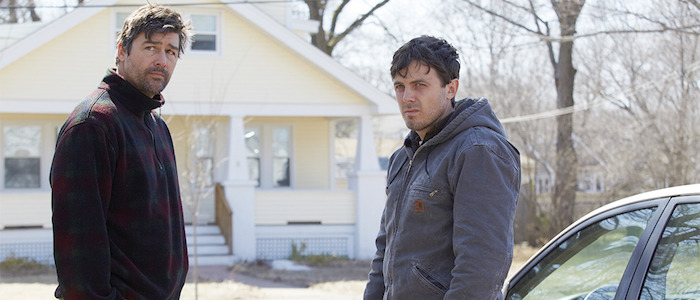 Kenneth Lonergan's last directorial effort didn't go so well. His messy but ambitious Margaret went through its legal and release troubles, and during that time, it sat on a shelf for too much time. Thankfully, the playwright has had better luck with his third directorial effort. So far, Manchester by the Sea is a huge success story, having earned rave reviews at this year's Sundance and being bought by Amazon Studios for a total of $10 million. Angie gave the film, which deals with loss, a 10 out of 10 at Sundance. "This film wrecked me, to the point that I started crying all over again while working on this very review," she wrote. – JG
7. Rogue One: A Star Wars Story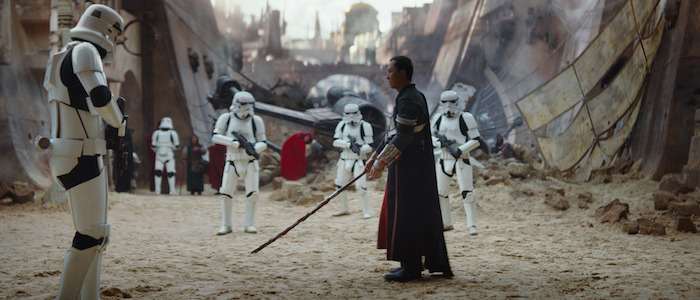 If there's any movie coming out in the next few months that needs no introduction, it's one. And yet, Lucasfilm is rolling the dice with Rogue One: A Star Wars Story, the first spin-off Star Wars film and the first entry in the saga to not center around the Skywalker family and their various allies. Instead, this is a prequel of sorts, telling the story of the Rebel soldiers who stole the Death Star plans in the days before the original film, allowing those adventures to occur in the first place. Director Gareth Edwards says that he set out to make a war movie with Rogue One and the trailers showcase a movie that, while certainly set in a familiar universe, looks utterly unlike anything that has come before. While that is certainly a risk, it's also what makes this movie look so damn exciting. - JH
6. Rules Don't Apply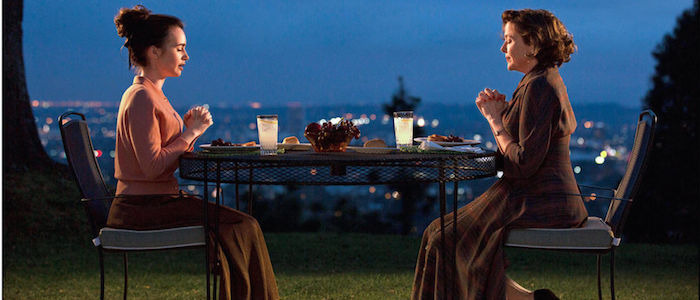 It's been far, far too long since Warren Beatty has graced the screen with his presence. The actor and director's career has almost always been influenced by quality over quantity, and partly because of that, we haven't seen Beatty act since 2001's disastrous Town & Country, and nor has he directed since his wonderful and hilarious 1998 film, Bulworth. 18 years later, he's returning with a longtime passion project of his, Rules Don't Apply. In the period romance, Beatty plays Howard Hughes, and he looks delightful in the role. The trailer is meandering, but who cares? This is the return of Warren Beatty, the director who gave us movies as varied and as entertaining as Reds, Dick Tracy, Bulworth, and half of Heaven Can Wait. Another feature film from this man is an event. – JG
5. Billy Lynn's Long Halftime Walk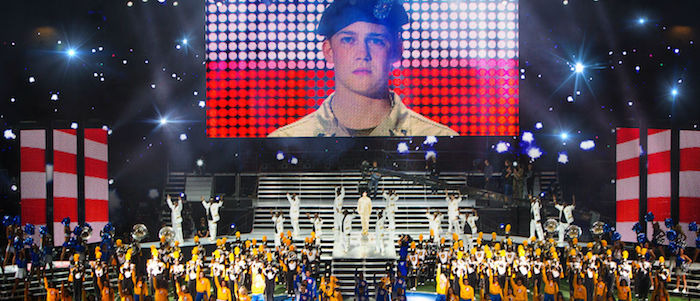 What, exactly, is Billy Lynn's Long Halftime Walk? For starters, it's an Iraq War drama from director Ang Lee with one seriously bonkers cast, including Kristen Stewart, Vin Diesel, Chris Tucker, Garrett Hedlund, Steven Martin, Tim Blake Nelson. It's based on a 2012 novel by Ben Fountain. It was shot in 3D at 120 frames per second, the highest rate for a major feature film to date. And it will apparently take place predominately at a Dallas Cowboys halftime show where the title character and a few other war heroes are paraded before the American people before they're shipped back to Iraq. All of that makes me say "Huh?", but there's no getting around how fascinating this all sounds. Lee is one of the most ambitious filmmakers a live today and his films have often been windows that allow us to peer at great truths and engage with stunning beauty. If he wants to make an anti-war drama set mostly at a football game while experimenting with film technology that is apparently next-level astonishing, I will will happily pay for a ticket. - JH
4. Arrival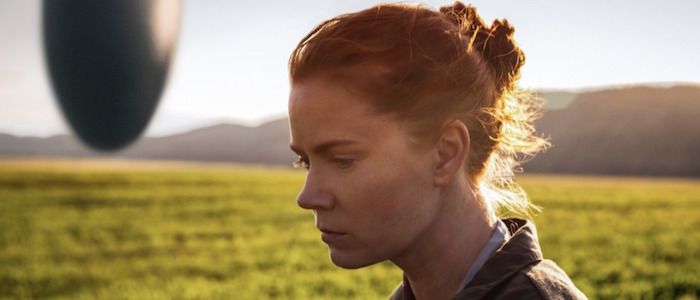 Denis Villeneuve has proven himself time and time again to be one of the most exciting directors working at the moment and the thought of this sophisticated, thoughtful, and intense filmmaker tackling hard science fiction is exciting stuff. Arrival looks like a cousin to movies like Close Encounters of the Third Kind and Contact, sci-fi movies that don't treat alien life as a threat that has arrived to blow up skyscrapers, but as a beautiful and intriguing mystery that needs to be solved. Amy Adams stars as a linguist who is brought in by the United States government to find a way to communicate with the extraterrestrial spacecrafts that have suddenly arrived on Earth with Jeremy Renner playing a mathematician who assists her with her mission. In a year where everyone is talking about Star Wars, Arrival sounds like a necessary change of pace. Smart, adult science fiction is a rarity and it should be treasured. - JH
3. La La Land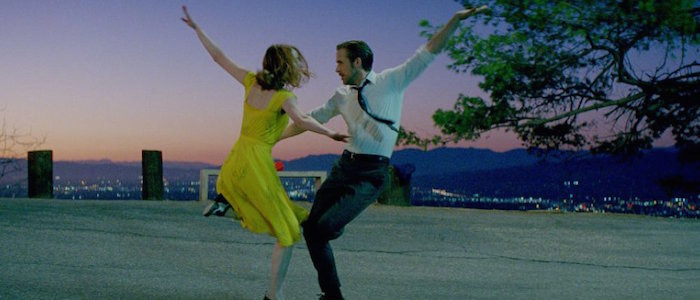 After Whiplash, I decided I was ready to follow director Damien Chazelle wherever he went next...and he apparently decided that a colorful, romantic musical starring Ryan Gosling and Emma Stone was the way to go. And can you blame him? The early teaser trailers for La La Land suggest only the most basic skeleton of the plot  – Gosling's jazz pianist falls for Stone's aspiring actress and they sing and dance and look gorgeous – but they are stunning to behold, showcasing lush colors, cleverly composed set pieces, and the flavor of an old technicolor musical gracefully transported to the year 2016. It looks sweet and melancholy and magical. In Chazelle I trust. - JH
2. Loving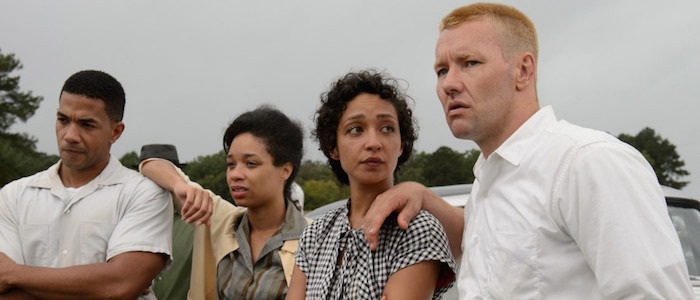 Jeff Nichols is four-for-four, with Shotgun Stories, Take Shelter, Mud, and Midnight Special deserving consideration for any list of the best movies released in the past decade. Loving continues his trend of rotating between thoughtful genre fare and deeply personal Southern dramas – of course he'd follow the movie about a kid with mysterious superpowers with a historical romance about Mildred Jeter and Richard Loving, an interracial couple who were arrested imprisoned after getting married in Virginia in 1958. While that story sounds like a perfect foundation for a straightforward and Oscar-friendly biopic, Nichols is one of our most sensitive and observational filmmakers, the kind of director who favors small moments of grace instead of sweeping gestures. I'm fascinated by what he'll do with this material. It helps that the film finds him once again teaming up with Joel Edgerton, who's so incredibly good in Midnight Special. And it definitely helps that he shares the screen with Ruth Negga, who had me at hello with her work on AMC's Preacher and continues to be one of the most exciting modern presences on both film and television. - JH
1. Silence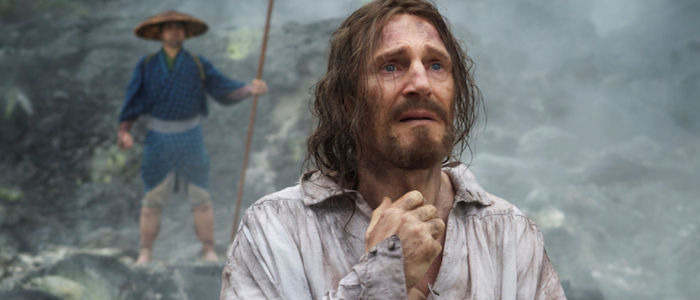 Martin Scorsese has always been a deeply religious filmmaker, an artist obsessed with sin and guilt and the possibility (and improbability) of of redemption. He has a fascination with monsters and the violence they visit upon the world, but he also explores the darkest nooks and crannies of his Catholicism, looking for some kind of light in the darkest places. The Last Temptation of Christ remains the finest film ever made about religion, a moving and humanistic examination of what it means to serve the greater good and the sacrifices that such a life involve. So yeah, Scorsese making a new movie that is directly and entirely about faith and Christianity is a reason to celebrate...and possibly to steel yourself. Silence, which stars Andrew Garfield, Adam Driver, Liam Neeson, and Ciaran Hinds, follows two Jesuit Catholic priests who travel to Japan in the 17th century to track down their mentor and spread the gospel. Things do not go well, as both men endure various trials and persecution. The film doesn't have a release date yet (and it supposedly runs north of three hours), but this is the exact kind of movie that you can expect to see squeezed in during the final days of December to guarantee a shot at end-of-the-year awards. This could be something truly special. - JH