This Week In Trailers: Little Sister, The Ardennes, My Life As A Zucchini, The Odyssey, Julieta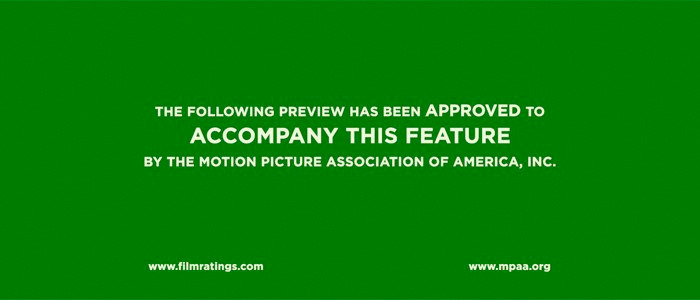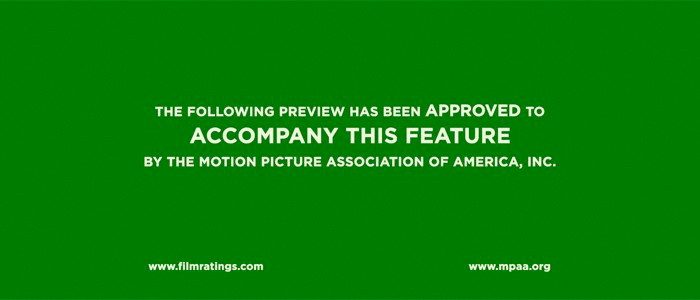 Trailers are an under-appreciated art form insofar that many times they're seen as vehicles for showing footage, explaining films away, or showing their hand about what moviegoers can expect. Foreign, domestic, independent, big budget: What better way to hone your skills as a thoughtful moviegoer than by deconstructing these little pieces of advertising? This week we get back in touch with our goth side, kid around with a boy who is dealing with a dead mom, grift for fun, explore the depths and legend of Jacques Cousteau, and see what Almodóvar is up to.Little Sister Trailer
Friday, I'm in love.
Sometimes things strike me in just the right way and this couldn't have been more of a direct shot. Director Zach Clark, who directed 2013's White Reindeer, establishes something that immediately feels grounded in a reality that genuinely exists out there. Somewhere between the life we leave when we leave home to a life that still tries to find meaning, there exists this twilight zone of those who are caught between the two. What I find so endearing about this trailer is how well we move from moment to moment, understanding these little pieces of life that are happening, and believe in it all. I honestly felt at ease and allowed this narrative to steer itself as it sold me on the idea that what we have here is a tense family drama that is punctuated with moments that seem genuine but completely bizarre at the same time.
The Ardennes Trailer
Belgium's entry for an Academy Award.
Director Robin Pront's debut, which many at saw at TIFF last year, even the trailer is that old, has made quite a stir since last year. Not seeing this until now only makes me want to view this dirty, scheming, conniving story in all its ungloriusness. It's been too long since seeing something this angry and I can see why Belgium would want the rest of the world to witness its nefariousness. It's light on the narrative details but that's not a problem as the real draw here is just admiring the scenery as we tumble down a very dark mountain. I'm so giddy with anticipation at wanting to see this.
My Life as a Zucchini Trailer
And this is Switzerland's entry for a foreign language Oscar.
Director Claude Barras isn't pulling any emotional punches with this animated film about a young boy. To wit, the film deals with a heady foundation:
After his mother's sudden death, Courgette is befriended by a police officer Raymond, who accompanies him to his new foster home filled with other orphans his age. At first he struggles to find his place in this strange, at times, hostile environment. Yet with Raymond's help and his new-found friends, Courgette eventually learns to trust, finds true love and at last a new family of his own.
OK, so once we push past the death and destruction and destitution of a young boy's emotional core, what we end up with here looks utterly fantastic. It looks like while it is pushing some real tough topics of parent-less children there is a wonderment about the world they've created. It's wildly vivid and alive which helps contextualize the more dense subject matter. It may look like a simple kids film but I couldn't be more jazzed about a story that looks like it has as much heart as this does.
The Odyssey Trailer
Allo.
When I realized I couldn't understand what anyone was saying in the first version of this trailer I found, but was being swept up in the beauty of it, I went on a hunt to find something proper and discovered this little gem. Director Jérôme Salle, along with acting stalwarts Lambert Wilson (really, the best part of Matrix Reloaded next to Monica Bellucci) and Audrey Tautou, turns in one of the more captivating trailers I have seen in some time. Without uttering a word, using only Tom Rosenthal's "It's OK" to help guide us, the focus is put on the moments. There are these flourishes of color, of motion, both above the water and below, that help make this a visual painting of sorts. You marvel at the sights offered up and instead of having to understand the plot all you have to do is understand the feeling it's trying to convey. Which is done quite convincingly.
Julieta Trailer
Over a 100 nominations and over 115 award wins. Plus, an Oscar.
Director Pedro Almodóvar doesn't need much in the way of an introduction but I'm not sure the information we're given in thin drips and drabs help in any way contextualize what is happening here. It doesn't help matters that this is a story is actually three stories wrapped into one so the shifting of one narrative to another is slightly jarring if not completely confusing when you try and piece together which person belongs to which story and what is that story anyway. Regardless, though, the languid pace of it has a sultriness to it and I love how elegantly we waltz in and out of these strangers' lives as we decipher the hidden meaning of it all. I'm in for sure.
Nota bene: If you have any suggestions of trailers to possibly be included in this column, even have a trailer of your own to pitch, please let me know by sending me a note at Christopher_Stipp@yahoo.com or look me up via Twitter at @Stipp
In case you missed them, here are the other trailers we covered at /Film this week: