'Max Steel' Trailer: Mattel's First Film Is Finally Coming To Theaters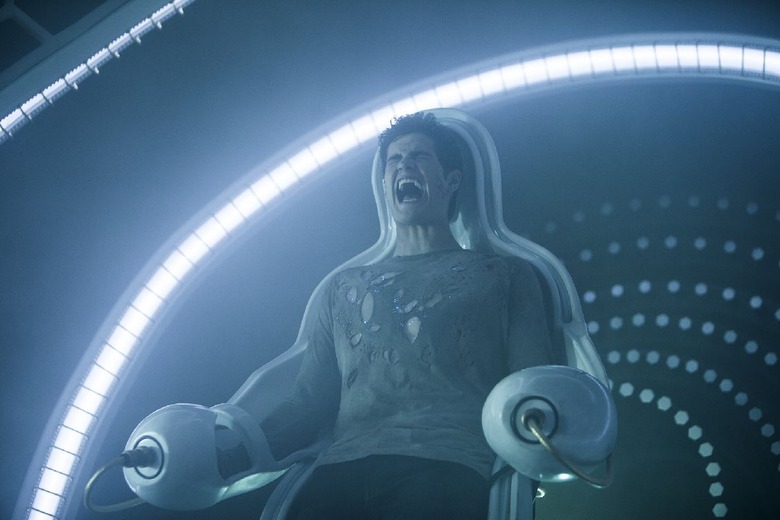 After sitting on the shelf for a decent amount of time, Max Steel is now less than two months away from being released. Six years ago, Paramount announced they were making a feature based on the Mattel action figure and the animated series. Following that announcement, Taylor Lautner signed on to star, only to then depart from the project and attach himself to, weirdly, Stretch Armstrong, another picture based on a toy. Ben Winchell took over the lead role in Max Steel, and two years after he shot the film, it's now coming out.
Below, watch the Max Steel trailer.
Starring alongside Winchell are Maria Bello (A History of Violence) and Andy Garcia (Ballers). Voicing Maxwell McGrath's (Winchell) extraterrestrial sidekick is Josh Brener, who of course plays Bighead in HBO's Silicon Valley. Together, Maxwell and Steel will have to defeat the evil threat that shows up about 30 or 40 seconds before this lethargic trailer concludes.
Here's the official Max Steel trailer, which isn't the same as the intentional trailer we saw last week (Source: Yahoo! Movies):
According to director Stewart Hendler (Sorority Row), the delay was caused by paperwork and trying to settle on a release date. In an interview with Yahoo, he said it took time for Mattel and Open Road Films to work out all the fine details, but didn't get too specific about the holdup. The trailer itself is a mess, going slowly from the setup to the training montage to the big bad showing up at the end. It's one of those trailers that, at times, feels almost more like a drawn-out sizzle reel. All of that exposition doesn't help it flow particularly well, either.
Here's the official synopsis:
16-year old MAX MCGRATH has just moved to a new town – and is desperately trying to fit in – when he discovers his body can generate the universe's most powerful energy. Unbeknown to Max, a slightly rebellious and hilarious techno-organic extraterrestrial named Steel has been keeping an eye on him, hungry for his super-human energy. When they finally meet, they discover that together they form MAX STEEL, a superhero possessing powerful strength beyond anything in our world. These two unlikely friends soon find themselves hunted by sinister forces who want to control Max's powers, as well as an unstoppable enemy from another galaxy.
Max Steel opens in theaters October 21st.