'Ghostbusters' Reboot Extended Cut Details Revealed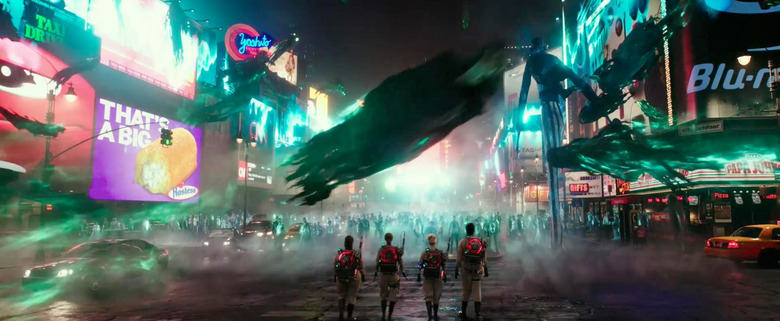 Even though we've heard that a Ghostbusters sequel is unlikely after the box office numbers were analyzed a little more closely, there's a chance the home video release could help convince Sony Pictures otherwise. Plus, when the reboot hits home video, we'll be getting a different cut of the movie as an extended cut has been confirmed to be on the home video release, as teased by director Paul Feig a little while back.
The film has officially been given the title of Ghostbusters: Answer the Call, which appeared at the end of some of the trailers and the movie once it hit theaters, as you can see in the cover art. You can check that out after the jump along with the list of special features and the release date for the Ghostbusters extended cut on Digital HD as well as Blu-ray and DVD.
Here's the Ghostbusters Blu-ray cover art, which is the same as the 4K Blu-ray 3D Combo Pack: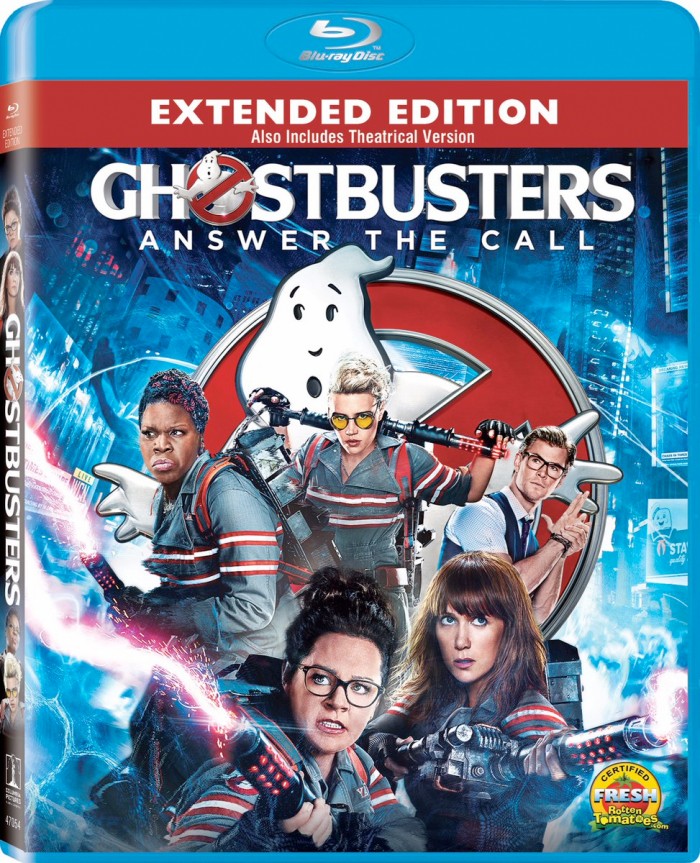 Also, here's all the special features confirmed to be on the home video release by Sony:
Ghostbusters
Extended Edition & Theatrical Version
2 Hysterically Haunting Gag Reels
4 Unearthed deleted scenes
11 Totally Possessed Alternate Scenes and more than 60 minutes of additional extended and alternate scenes with Ultraviolet download
6 Jokes-A-Plenty alternate take reels
5 Supernatural Featurettes: "Chris Hemsworth is 'Kevin'"; "The Ghosts of Ghostbusters"; "Meet the Team"; "Visual Effects: 30 Years Later"; "Slime Time."
Filmmaker Commentaries
Photo Gallery
While I could do without the silly descriptors of some of the special features, I'm interested to see the gag reels and alternate take reels. Even though the Ghostbusters reboot may not have been what fans of the classic franchise were hoping for, it was still a pretty funny flick despite some of the narrative problems it had in the end.
But easily the most interesting aspect of this release is the extended cut, which will hopefully fill some of the gaps in the clunky story with the 15 minutes of footage added back into the movie. The most perplexing exclusion appeared to be some cut sequences involving Kevin. His desperate desire to be a Ghostbuster comes out of nowhere, and his possession also had an entire elaborate, expensive musical sequence cut out of the movie that we might see put back into the film instead of relegated to playing during the credits.
Ghostbusters: Answer the Call hits Digital HD on September 27 and arrives on physical media on October 11.