Mel Gibson Discusses 'The Passion Of The Christ' Sequel 'The Resurrection'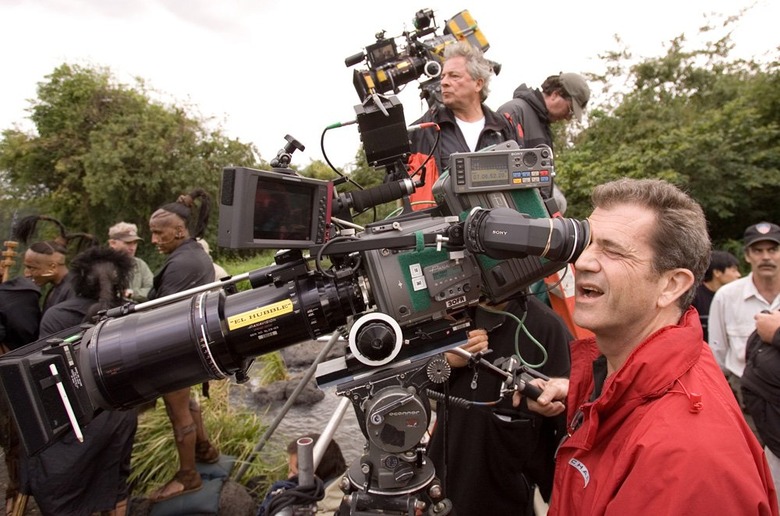 Earlier this summer, screenwriter Randall Wallace (Braveheart) revealed he was writing a sequel to The Passion of the Christ for Mel Gibson. The two longtime collaborators are in very, very early stages of working on the film. Wallace stressed the sequel wasn't guaranteed when he first mentioned it, and Gibson clearly isn't in a rush to make the movie, titled The Resurrection, considering it's been 12 years since Passion of the Christ came out and based on his comments on the sequel.
Below, read Gibson's thoughts on The Passion of the Christ sequel.
The Passion of the Christ remains the highest-grossing R-rated movie in the history of the domestic box-office. Worldwide, the divisive and fairly controversial film made over $600 million. With a box-office take that huge — the film only cost around $30 million to make — folks would often joke about one day seeing a sequel to The Passion of the Christ, and that joke might become a reality.
Via CP Entertainment, Gibson recently spoke with evangelist Greg Laurie about the 2004 film and its possible the sequel, which would depict Jesus Christ's resurrection:
We're talking about that. Of course, that is a huge undertaking. And you know, it's not The Passion 2. It's called The Resurrection. Of course, that's a very big subject and it needs to be looked at because we don't want to just do a simple rendering of it — you know, read what happened... But in order to read it, experience and explore probably deeper meanings of what it's about, it's going to take some doing and Randall Wallace is up to the task.
When asked why Gibson often explores faith in his work, including in his upcoming film Hackshaw Ridge, he responded:
Faith is a real thing. I think that often times, I made the ultimate superhero film in The Passion of the Christ. Someone like Desmond Doss is also a superhero and real superheroes don't wear spandex and they don't have a lot of 3-D special effects. But, they do operate on a higher level, on a supernatural level. They actually look and appeal to something greater than themselves and then they do something super human.
Gibson didn't say if or when the Passion of the Christ sequel could happen, but it's one of the few projects he'll be considering directing after his upcoming World War II drama, Hackshaw Ridge, opens in theaters this Fall. Gibson — who recently gave a towering, adrenaline-fueled performance in Blood Father – is also eying a Tequila Sunshine reunion between him and Kurt Russell for television, and maybe he's even still developing that promising Viking movie we heard about all those years ago. Over a decade ago, we saw Gibson's last directorial feature, the fantastic Apocalypto. Even though a sequel The Passion of the Christ may not entice all of the director's fans, at least he's lining up more projects for himself to direct because he really is an actor that should get behind the camera more often.