Adorable 'Finding Dory' Clip Reminds You To Catch The Film's Theatrical Re-Release This Weekend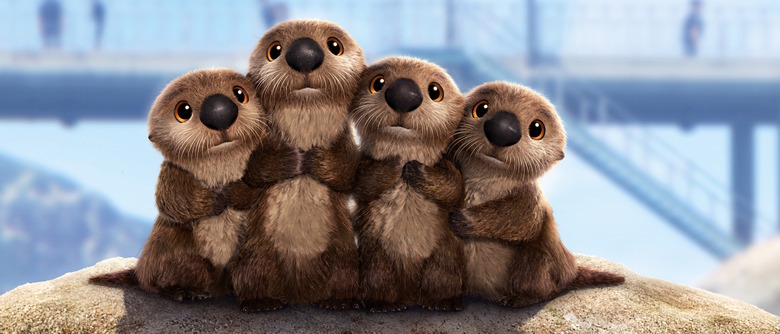 Audiences had no trouble finding Finding Dory this summer, as evidenced by the Pixar sequel's $930 million worldwide gross. But in case you missed her the first time around, or in case you just want to see her again, everyone's favorite forgetful blue tang will be swimming back into theaters. Disney has announced a Finding Dory re-release in theaters across the country this weekend. And if you're still on the fence, maybe this adorable Finding Dory clip will change your mind. 
In a summer filled with high-profile sequels that disappointed or completely tanked, Finding Dory was a rare bright spot. It's a worthwhile follow-up to the bonafide classic that is Finding Nemo, serving as a warmhearted reminder of everything we loved about the original film while also introducing dazzling new settings and memorable new characters. (Hank the Septopus is a particular favorite at /Film.) Its box office performance wasn't too shabby, either. Since opening June 17, Finding Dory has raked in $479 million in the U.S., the highest domestic gross of any animated feature ever.
But apparently, Disney wants to wring still more money out of these lovable sea creatures. They're putting Finding Dory into 2,900 theaters nationwide this Labor Day weekend, starting Friday, September 2. And they're probably right, because as is usual for this time of year, the pickings are pretty slim at the theater. Besides, who could possibly resist the pull of those adorable otters? Just look at those big, innocent eyes.
Which brings us to this Finding Dory clip. Be warned it's a bit spoilery if you haven't seen the movie yet. If you have, though press play to enjoy the cuddle party.
The Labor Day re-release isn't a new move from Disney — the company has done the same in the past for films like Cars 2, Toy Story 3, Brave, and The Avengers. Nor is Disney the only one to take advantage of the late-August doldrums. Last year, Open Road put Dope back into theaters Labor Day weekend to capitalize on the success of Straight Outta Compton a few weeks prior.