The Toy Box: Rogue One, Doctor Who, Supernatural, Captain America & More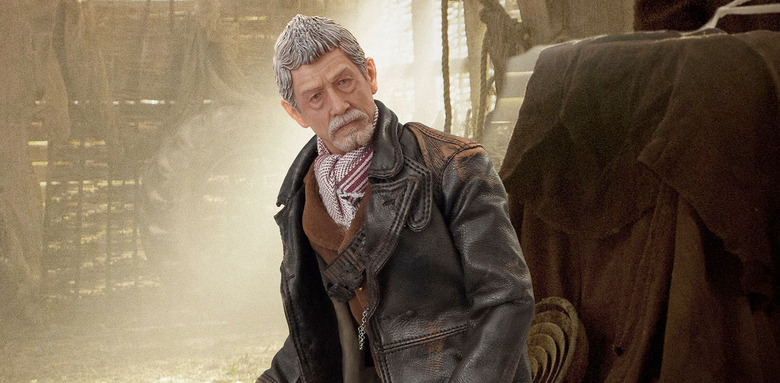 The Toy Box is a recurring feature at /Film that rounds up some of the newest and coolest collectibles, decorations, gadgets and other memorabilia that you nerds might want for your shelves.
This edition of The Toy Box has some new Disney Store exclusive figures from the upcoming Rogue One: A Star Wars Story, a nice little vehicle set for fans of Supernatural, an outstanding figure of the War Doctor from Doctor Who and more.
Check out everything in The Toy Box after the jump.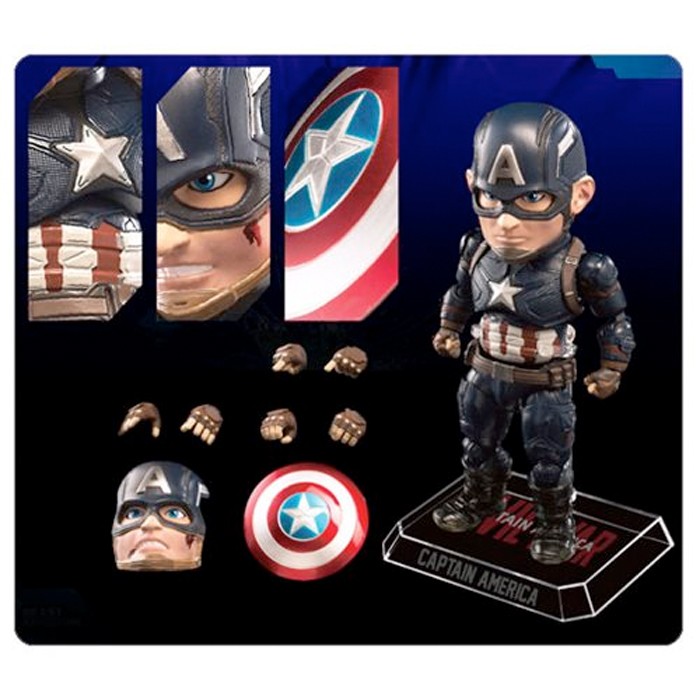 Captain America: Beast Kingdom's Civil Egg Attack Figure
If stylized figures of your favorite superheroes are your jam, then Beast Kingdom has a new Egg Attack figure of Captain America from Civil War that will make a great addition to your collection. The figure stands at 6 inches, is fully poseable with 30 joints and comes with two interchangeable faces. Plus, the shield is magnetic metal which can attach to the figure's forearms and back.
The figure will cost $109.99 at Entertainment Earth and ships in February 2017.
Star Trek: The Next Generation: Isolinear Chip and LCARS Magnets
Every Star Trek: The Next Generation fan's refrigerator deserves to look like it has Starfleet technology, and that's why these magnets of isolinear chips and LCARS interfaces were made. Both sets are clear acrylic with colored backing and a magnet across the entire back. The isolinear chips measure 3 inches tall and 1 inch wide while the LCARS are 4 inches by 1.5 inches.
Both sets cost $9.99 at ThinkGeek and you can buy each at their respective links above.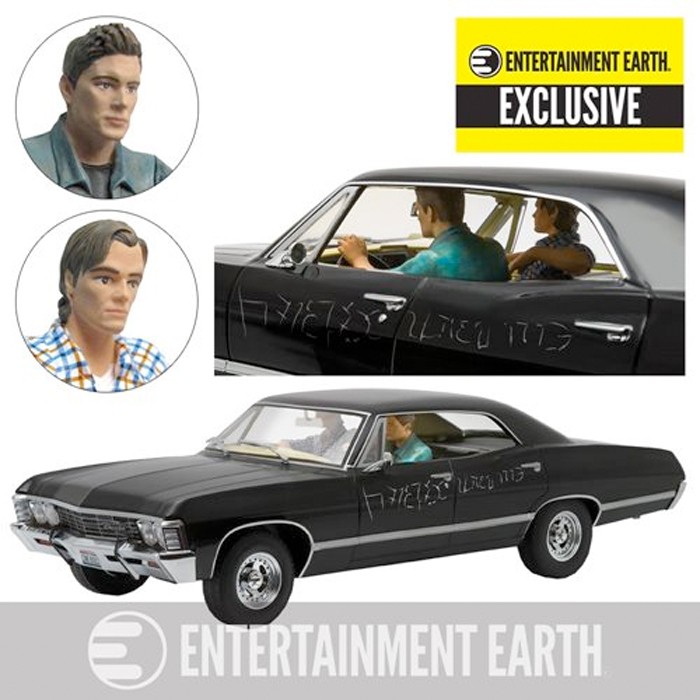 Supernatural: Greenlight Collectibles 1:18 Scale Die Cast Vehicle with Figures
For fans of Supernatural, this 1:18 scale 1967 Chevrolet Impala Sport Sedan with Sam and Dean figures is a must-have. Inspired by the ninth season episode "Bladerunners," the vehicle feature Enochian writing on the side, which as viewers will tell you, means "Be afraid – your Queen." The figures fit inside the car, making this collectible a fine addition to the shelf of any Supernatural fan.
The vehicle will cost $99.99 and is an Entertainment Earth exclusive shipping in October.
Rogue One: A Star Wars Story: Disney Store Exclusive Elite Figures
Force Friday is under a month away, and that means a bunch of toys from the forthcoming Rogue One: A Star Wars Story will be emptying your wallet sooner than later. We've already seen some of the images of toys leak online, but today brought the official unveiling of a bunch of the items that will be on shelves, and Disney Store's exclusive Elite Figures are among the coolest.
Made of die-cast metal, these poseable, deluxe figures feature the characters of Rogue One. The first line of Elite Series figures (as revealed by Yahoo), which are a little taller and heftier than the 6-inch Black Series figures will include Jyn Erso, Cassian Andor, Baze Malbus, Chirrut Imwe, K-2SO, Bodhi Rook, and a Death Trooper. The Elite Series figures usually cost $26.95 in the Disney Store and online, so that's expected to be the price for these as well. They'll be available starting September 30th.
Doctor Who: Day of the Doctor: War Doctor Sixth Scale Figure
John Hurt brought the War Doctor to life in Day of the Doctor and now you can bring him home. A sixth scale figure of John Hurt as the War Doctor has been created by BIG Chief Studios who comes with all the outstanding accessories you'd want in a Doctor Who figure. The War Doctor comes with a Sonic Screwdriver, the Gallifreyan laser rifle, 'The Moment' cube and a light-up display base. In addition, if you pick up the Signature Edition, you'll get a special autograph plaque hand-signed by John Hurt himself.
If you want the Signature Edition of the War Doctor figure, act fast because there are only 300 pieces available worldwide at a price of £219.99 (or about $289) over at BIG Chief Studios. Otherwise, the regular edition will run you £189.99 (or about $250).
***
That's all for The Toy Box for now. If you're looking for some superhero goodies and other memorabilia, be sure to check out the third page of Superhero Bits or our recurring Cool Stuff articles.
Read the previous edition of The Toy Box right here.