Cool Stuff: 'Judge Dredd' Dishes Out Justice In New Prints By Tom Whalen And Matt Ferguson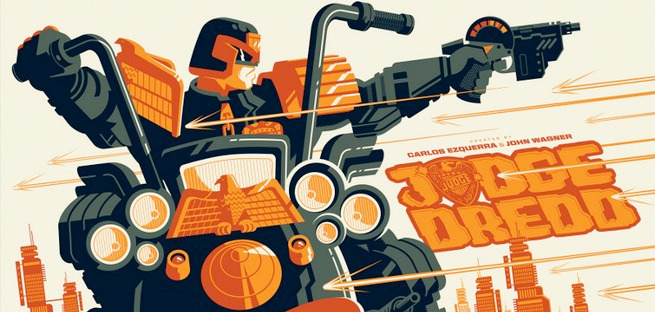 If you're one of those fans who is still disappointed that we won't get a sequel to Dredd, we have a couple cool pieces of artwork that might help you feel a little better.
Vice Press has announced the impending arrival of two new Judge Dredd prints created by Tom Whalen and Matt Ferguson, two of our favorite artists. Whalen opted to create a bright and bold design showing Dredd doing what he does best while Ferguson created a print in the form of a propaganda poster that you might see in the world of Mega-City One. Check them both out after the jump.
Here's the Tom Whalen print for Judge Dredd which has a regular (left) and a variant:
The regular version will have an edition of 110 and will cost £30 (or nearly $40) while the variant only has an edition of 40 and will cost you £40 (nearly $53). Both prints are 4 color screen prints that measure 18x24 and will serve as a strong reminder of who the law truly is in your house.
In addition, here's Matt Ferguson's Judge Dredd print: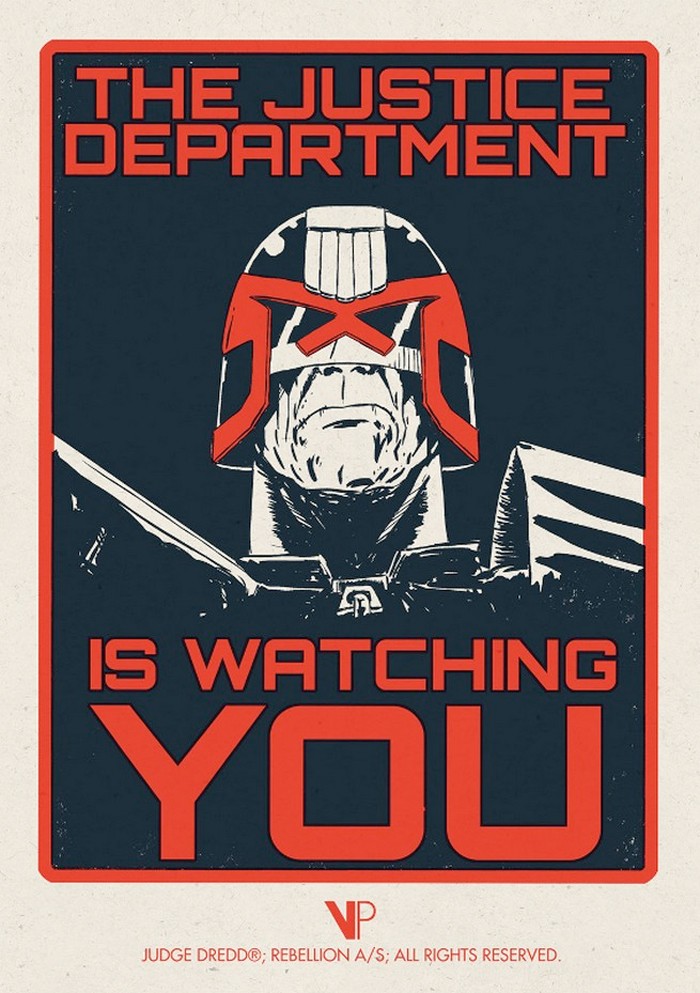 This one has an edition of 100 and is classified as an A5 size print, which is about 8.27 x 5.83 inches. Since it's a smaller print, this one will only cost you £10 (just over $13).
All of these pieces will first be available at the Vice Press booth at Nice Comic-Con in Bedford, United Kingdom, but after that, any prints that are left over will go on sale at 6pm British Summer Time (which is 1pm Eastern time) on Monday, September 5th at the Vice Press website. So if Judge Dredd is your jam, then get your wallet ready on Labor Day.