'City Of Tiny Lights' Clip: Riz Ahmed Gets Bruised And Bloodied For 'Dredd' Director Pete Travis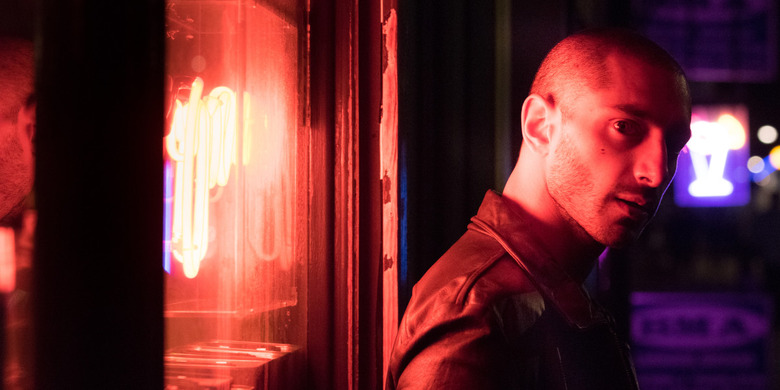 The Night Of may be over and done, but the year of Riz Ahmed continues. Following his supporting role in Jason Bourne and ahead of his blockbuster turn in Rogue One: A Star Wars Story, the British actor has not one but two films premiering next month at TIFF. Today we've got an intriguing look at one of them, City of Tiny Lights from Dredd director Pete Travis.
The neo-noir thriller puts Ahmed back into the criminal justice system, this time from the other end. His Tommy is a private eye investigating a missing persons case in London. As he digs deeper into the mystery, however, he finds himself facing dark secrets from his past. The first City of Lights clip has Tommy visiting a certain key figure from his history, an ex-girlfriend played by Billie Piper. Watch the City of Tiny Lights clip below. 
The Hollywood Reporter debuted the first City of Tiny Lights clip.
If you've spent the last eight weeks hanging onto Nasir Khan's every word in The Night Of, Ahmed's British accent may come as a bit of a shock. Less surprising is that this looks like another interesting performance from Ahmed. He's done fantastic work in films like The Road to Guantanamo, Four Lions, and Nightcrawler, and this winter's Rogue One should make him an even bigger star. Toss in the fact that City of Tiny Lights is the latest feature from Travis, whose Dredd remake so dazzled us back in 2012, and this definitely looks like a film worth keeping on our radar.
City of Tiny Lights has its world premiere September 12 at TIFF. Here's the synopsis from the festival:
Tommy Akhtar (Ahmed) is a down-at-the-heels London detective who always seems to have one too many problems on his plate. One day Melody (Cush Jumbo) walks into his office, like a classic femme fatale. Her friend Natasha has gone missing. Can Tommy help? Should he?
"I deal in the lies people tell and the truths they don't," Tommy says in the hard-boiled narration. As he scours London's streets for Natasha, he's drawn into a complex web. It begins with intimate betrayals but extends to scandals fairly ripped from today's headlines. And as he tries to solve the mystery in front of him, other secrets open up — ones surrounding a tragic accident buried deep in his past.
Oh, and if you were wondering, Ahmed's other TIFF movie is Una, which reunites him with his Rogue One co-star Ben Mendelsohn. You can get more details on that one here.