Shannon Purser (A.k.a. Barb From 'Stranger Things') Is Coming To The CW's 'Riverdale'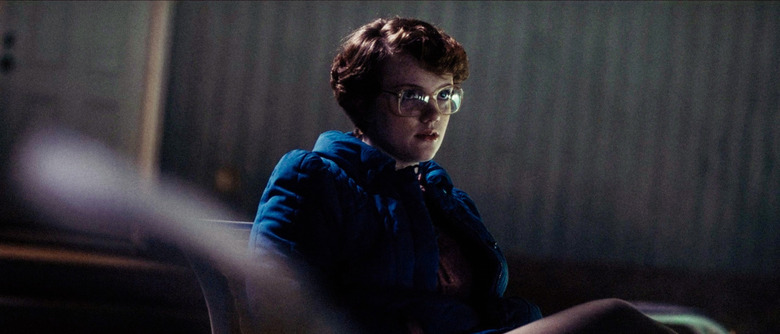 It's not quite "justice for Barb," but until Netflix gets around to announcing a second season of Stranger Things, this might be the next-best thing. Shannon Purser, who broke out this summer as Stranger Things fan favorite Barb, has joined the cast of The CW's Riverdale in the role of Ethel Muggs. In the comics, Ethel's a homely type who has a huge crush on Jughead, but her live-action small-screen counterpart will be headed in a different direction. 
Entertainment Weekly reports Purser will have a recurring role in The CW's Riverdale, appearing in "at least" three episodes of the first season. The publication reveals Barb will get caught up in a romance with someone who's not Jughead, but stops short of saying who it is. In addition to her budding love affair, she'll also strike up a friendship with Veronica (Camila Mendes) and Betty (Lili Reinhart) as they plot to get revenge on school bully Reggie (Ross Butler).
Purser expressed her excitement on Twitter.
The Riverdale characters differ from the source material in some big ways, so we'll have to wait and see what they do with Ethel Muggs. But Ethel in her original incarnation has some Barb-like qualities. Like the Stranger Things fan favorite, Ethel isn't exactly Miss Popular. She was originally conceived in the 1960s as a plain, ungainly girl who's obsessed with Jughead. The comics' portrayal of her has softened a bit over the years, and she's gotten less awkward and more attractive. Given that every Archie character in Riverdale is a hotter version of themselves, up to and including Miss Grundy, we can probably expect Ethel to get a glam makeover too.
Riverdale was developed by Roberto Aguirre-Sacasa, the chief creative officer of Archie Comics. His TV credits include Big Love, Glee, Looking, and Supergirl. Greg Berlanti (The Flash) serves as executive producer. K.J. Apa plays Archie and Cole Sprouse plays Jughead. Riverdale premieres midseason on The CW. In the meantime, read our first impressions of the Riverdale pilot here.