Brad Bird Teases A New Direction For 'The Incredibles 2'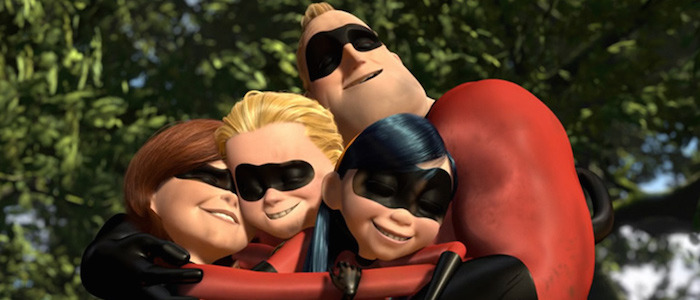 We may receive a commission on purchases made from links.
Hopefully, you didn't see that headline and rush to read this article hoping for any kind of solid information about the long-awaited sequel to The Incredibles, which remains one of the best superhero movies ever made. After all, The Incredibles 2 is still three years away from its June 21, 2019 release date and while director Brad Bird does a fine job of occasionally reminding us that this movie exists, he's not going to tell anyone anything. However, he will briefly touch on a "new direction" for the next adventure of the Parr family and hey, that's something.
Entertainment Weekly recently sat down with Bird to talk about the upcoming Blu-ray release of The Iron Giant (a bonafide masterpiece of animation, science fiction, and family entertainment that all people of taste should have pre-ordered by now), but the interview drifted in the direction of The Incredibles 2. First, Bird confirmed that it is still a thing that exists:
It's very actively moving, and we're excited about it. [We're] trying to take it in some new directions.
He later reiterated the "new direction" angle, touching on the tricky balancing act that is making a sequel of any kind:
Hopefully it's the same characters and feel, but going in a new direction. I mean, that's the trick with a sequel. It's repeating yourself, without repeating yourself.
We don't have much to work with here, but what could Bird mean when he talks about a new direction? After all, the first Incredibles movie arrived when the superhero movie boom was still young. By the time part two hits theaters, the Avengers will have fought in an Infinity War and the Justice League will have assembled. The Incredibles 2 will arrive in a very different time and we could probably expect it to reflect this new cinematic environment. Pixar has always given its storytellers a lot of free rein, but audiences have been slowly acclimated to all kinds of comic book weirdness over the past decade-plus. It's easy to imagine Bird taking advantage of this.
That brings me to my next question: when will The Incredibles 2 be set? While Finding Dory picks up only months after the events of Finding Nemo, Toy Story 3 allowed Andy to age in real time, allowing him to grow up and go to college, leaving his toys in the possession of a new character. The Incredibles is flexible because it's set in a timeless riff on the 1960s, but I would love to see Bob and Helen as grandparents, with Dash and Violet raising super-powered children of their own. The first movie already established a fantastic family dynamic, so why not expand that?
We'll just have to wait a few more years to learn anything concrete. All we really know for sure is that Michael Giacchino will once again provide a score. In the meantime, this is your reminder that Bird's first foray into live action filmmaking, Mission: Impossible – Ghost Protocol, is nothing short of fantastic. Oh, and that his other Pixar film, Ratatouille, is very possibly the best movie the studio has released so far.