'A Monster Calls' Pushed Back A Couple Months, May Be On The Hunt For Awards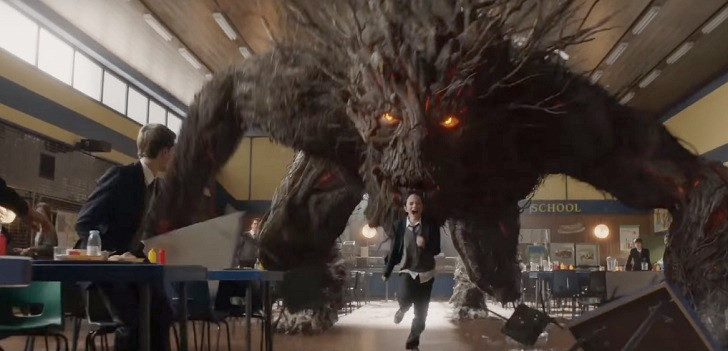 Right now we're in a bit of a dead zone between the blockbuster summer season and awards season, but that's going to change once Snowden arrives in the middle of September as we start to move into October. However, one of the movies that I was looking forward to quite a bit has just been bumped back from its original October release date into December.
A Monster Calls will no longer arrive this fall, but the good news is that this date looks like a vote of confidence in the film's quality to potentially be in contention for some awards. Find out the new A Monster Calls release date below.
If you're just now hearing about A Monster Calls, here's the trailer for the promising film:
The film directed by J.A. Bayona (who will direct Jurassic World 2 next) is based on the book of the same name by Patrick Ness and follows a 12-year-old boy (Lewis MacDougall) who in dealing with his mother's (Felicity Jones) terminal illness, his less-than sympathetic grandmother (Sigourney Weaver), and bullying classmates, finds a friend in a nocturnal monster (voiced by Liam Neeson).
Focus Features has pushed A Monster Calls back from October 21 to a limited release on December 23 with a wide release following a couple weeks later on January 6. The move is a smart one for Focus Features because the previous October date was already crowded with four other major releases: Jack Reacher: Never Go Back, Keeping Up with the Joneses, Ouija: Origin of Evil, Boo! A Madea Halloween. Plus there's that religious teen drama I'm Not Ashamed opening that weekend.
Every film has its respective target audience, but A Monster Calls looks like it could be a great holiday release that mostly the whole family can see. It appears to be something along the lines of E.T. The Extra Terrestrial, The Iron Giant and this summer's Pete's Dragon. That's the kind of story that could do very well at Christmas, even if has to contend with that other Felicity Jones movie, Rogue One: A Star Wars Story, which hits theaters a couple weeks earlier.
Once the film gets a wide release in January, the competition will be next to nothing, leaving the movie to take in some decent box office. The only competition in that January weekend right now is Underworld: Blood Wars and Amityville: The Awakening, which won't be anything to worry about.
This also bodes well for the quality of the movie, because the reason for the release date change comes after some positive test screenings and press reactions. It could also mean A Monster Calls could be going for some awards love as well. The film is preparing to have its world premiere at the Toronto International Film Festival next month, followed by screenings at the San Sebastian Film Festival on September 21 and the Mill Valley Film Festival on October 10.
We'll be looking forward to A Monster Calls in its new release date. How about you?