'Terminator 2: Judgment Day' 3D Release Is Coming To Theaters Next Year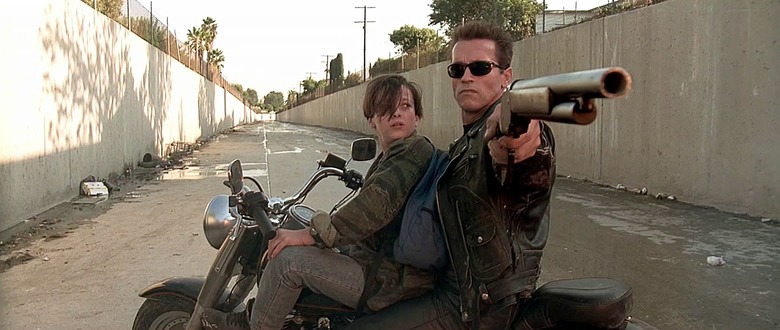 Terminator 2: Judgment Day celebrated its 25th anniversary this summer. Initially, James Cameron was hoping to celebrate the occasion around this time of year with a 3D re-release of the film. For unspecified reasons, there was a bit of a delay, but we'll see the 3D conversion sometime next year.
Below, check out the Terminator 2 3D poster.
Back in 2014, Cameron first expressed interest in making a 3D version of Terminator 2: Judgment Day. He felt the gritty aesthetic of the first movie wouldn't play well in 3D, and that its "polished" sequel's "timeless appeal" would benefit more from a conversation. Converting the original film, too, would've cost more than its production budget.
A 3D conversion costs around seven million dollars, which, Cameron figured, is a low enough sum of money to make a 3D version of Terminator 2: Judgment Day viable. On the sequel's Facebook page, a poster for the 3D re-release was unveiled: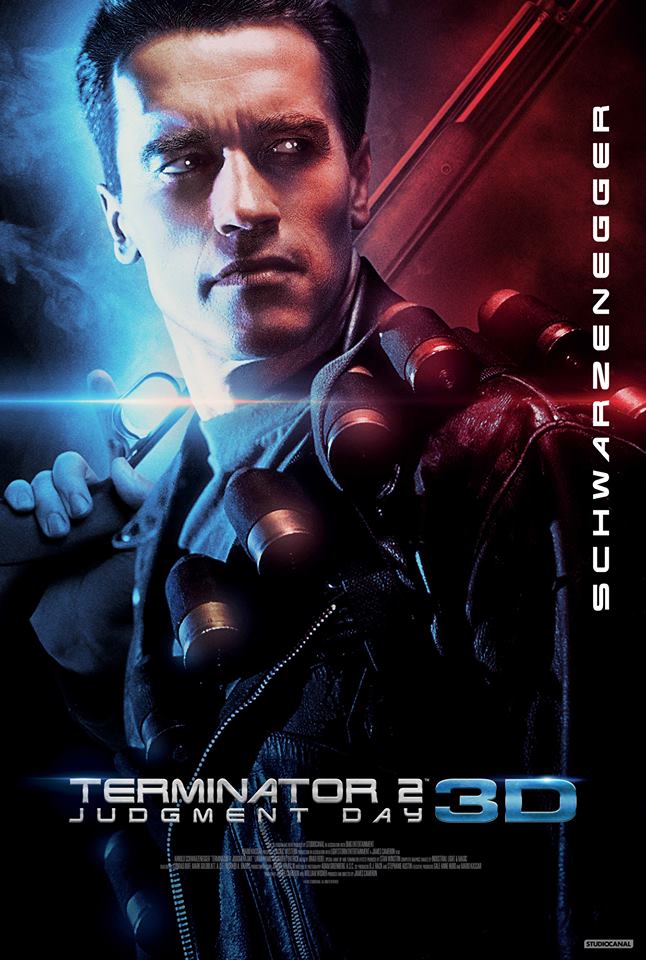 August 29th 1997: The day Skynet first became self aware.
August 29th 2016: The day you first saw the brand new poster for Terminator 2 in 3D. Coming to theaters in 2017.
The text above was the only comment in the post about the release, which is partly happening because of China. James Cameron is collaborating with Studiocanal and DMG Entertainment on the project, and DMG has a Chinese branch. They're all working with the China Film Group on the project. In fact, the original plan was even to have the global premiere in China, where the sequel never played in theaters.
As James Cameron explained, the audience in China alone justified the cost of the conversion:
If there was someone who was interested in doing that, and we could make a good case for the business model like, perhaps let's say, it's never been on screens in China which in the next few years is about to become the biggest market for films worldwide. That alone might justify the cost of a conversion which might be 6 or 7 million dollars. And then a 3D re-release might attract some eyeballs in North American and Europe and then the Chinese release, which would be the first release on the big screen, might pay for it. I'm just using that as an example. I'm just saying we're not ruling it out. We're looking at it.
Cameron added, "if you've never seen it, this'll be the version you want to see and remember." DMG Entertainment and Studiocanal are supervising and producing the conversion, and for the digitally remastered 3D re-release, they're using some of the newest and best technology available from StereoD, the company that worked on Avatar, Jurassic Park 3D, and Titanic in 3D.
Terminator 2: Judgment Day 3D opens in theaters in 2017.