The Toy Box: Teenage Mutant Ninja Turtles, Doctor Who, Guillermo Del Toro & More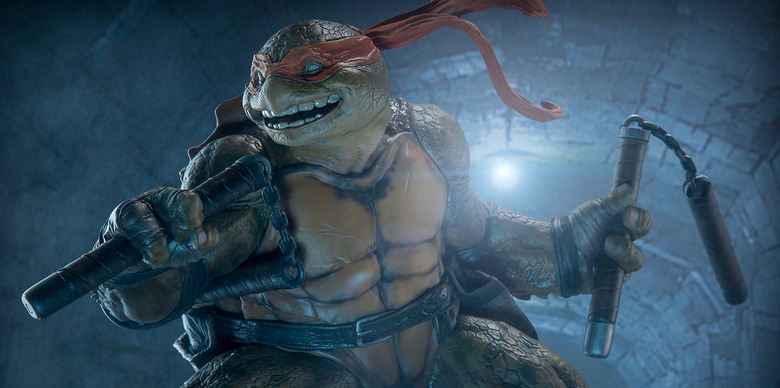 We may receive a commission on purchases made from links.
The Toy Box is a recurring feature at /Film that rounds up some of the newest and coolest collectibles, decorations, gadgets and other memorabilia that you nerds might want for your shelves.
This edition of The Toy Box includes an iteration of the Teenage Mutant Ninja Turtles that you've never seen before from Sideshow Collectibles, the latest edition of the helpful tool that belongs to Doctor Who, a collection of Guillermo Del Toro's most important influences, a stylish jacket straight from Star Wars: The Force Awakens and more.
Get all the items in The Toy Box after the jump.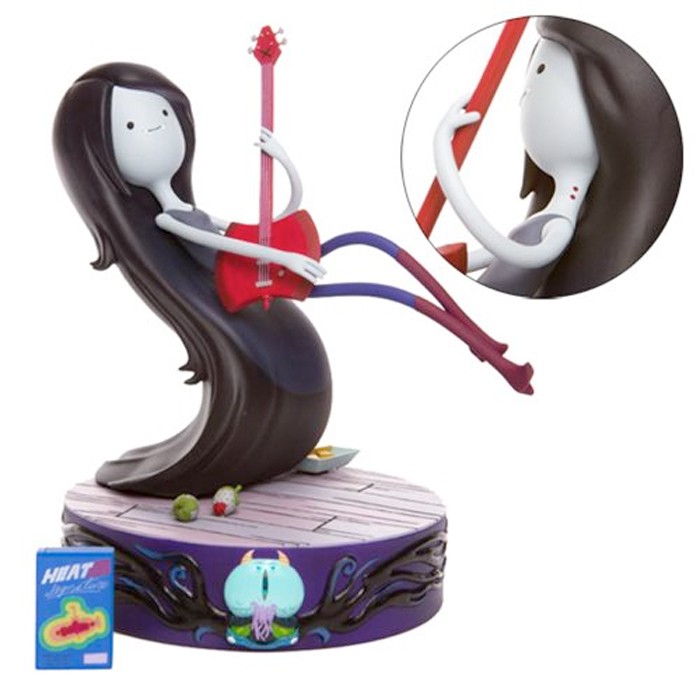 Adventure Time: Marceline the Vampire Queen Statue
For all you Adventure Time rockers out there, the perfect collectible has just arrived for your shelf. Straight from the Land of Ooo comes Marceline the Vampire Queen, floating in all her glory with her Axe Bass in hand. You'll find some of her snacks on the floor, and Marceline also comes with the cool little accessory of the movie Heat Signature.
The polystone statue stands 9 inches tall and will cost you $99.99 over at Entertainment Earth.
Star Wars: The Force Awakens: Poe Dameron's Jacket
If you saw the stylish jacket worn by Poe Dameron, later handed down to Finn, and thought that would look good on you when the weather starts cooling down, FanJackets.com has you covered. They have a leather jacket modeled after the same one worn by John Boyega and Oscar Isaac, though it's not exactly the same. Depending on your color preferences, you can actually get it in a slightly darker chocolate brown (left) or the antique beige.
The jacket will cost you $169.00, but since it's made of real leather, that's not a bad price.
Guillermo del Toro: At Home with Monsters
If you are unable to head over to Los Angeles County Museum of Art (LACMA) for Guillermo del Toro's current exhibition of his finest horror collectibles, artwork, movie props and more, you can pick up this book that will give you a closer look at he filmmaker's collection.
Guillermo del Toro: At Home with Monsters: Inside His Films, Notebooks and Collections is full of images from the exhibit, explanations as to what they are from del Toro himself, pages from his various journals and interviews and commentary from plenty of other artists. The book is available for pre-order right now for $20.25 at Amazon, and it will be released on August 30th.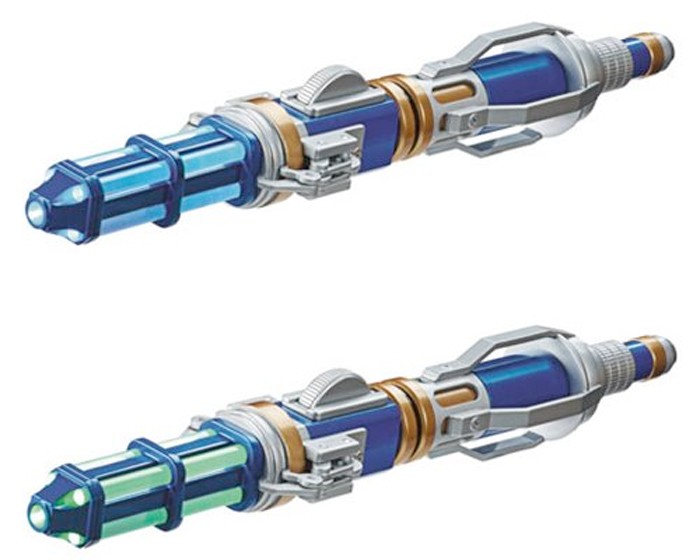 Doctor Who: The 12th Doctor's Sonic Screwdriver
Everyone knows Doctor Who's reliable tool known as the Sonic Screwdriver, and there have been countless collectible iterations of the iconic sci-fi item. Now The 12th Doctor finally sees his version of the Sonic Screwdriver, which is brighter and more complex than the ones that came before it.
The 12th Doctor's Sonic Screwdriver is available for pre-order for $34.99 at Entertainment Earth and it will be shipped out in November this year, just in time for a Christmas gift.
Warcraft: Stormwind Shield Backpack
School is a battlefield in itself, and you don't want to be on the frontlines without a reliable shield. Thankfully, this Stormwind Shield from Warcraft doubles as a backpack to hold all your books. Plus, it has a padded iPad/tablet sleeve that will keep your helpful tech safe.
This item is a ThinkGeek exclusive for $69.99.
Teenage Mutant Ninja Turtles: Sideshow Collectibles Original Statue
There are plenty of toys and collectibles out there bringing various iterations of the Teenage Mutant Ninja Turtles to life. The comic books, animated series and movies have all seen their versions of the turtles, but this time Sideshow Collectibles is delivering their original take on the iconic characters created by Kevin Eastman.
Sideshow has a whole new line of statues for each of the Teenage Mutant Ninja Turtles designed by their own artists, and Michaelangelo is the second hero in a half-shell to be officially unveiled and available for pre-order (you can see them all from the Comic-Con 2016 show floor right here). With nunchaku that have metal chains and a sewer-themed base, the statue is designed to match up with all the rest of the turtles, so getting all four is a smart decision.
The Michelangelo statue will cost you $349.99 and is expected to ship in the summer of 2017. You can also check out the Leonardo statue that is also available for pre-order for the same price right here.
***
That's all for The Toy Box for now. If you're looking for some superhero goodies and other memorabilia, be sure to check out the third page of Superhero Bits or our recurring Cool Stuff articles.
Read the previous edition of The Toy Box right here.