Rumor: 'The Flash' Villain Will Be The Rogues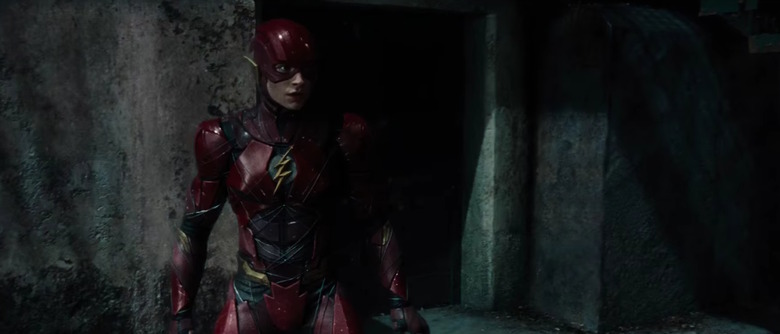 Warner Bros.' The Flash is assembling quite a team of good guys, including Ezra Miller as Barry Allen, Kiersey Clemons as Iris West, and Ray Fisher as Victor Stone (a.k.a. Cyborg). But a superhero movie is nothing without a supervillain. So who'll be the one to threaten the Scarlet Speedster in his solo movie? As it turns out, the answer may be no one baddie in particular — because, rumor has it, he'll be facing off against an entire team of supervillains known as the Rogues. 
Heroic Hollywood got The Flash villain rumor. As with all unofficial reports, this one should be taken with a grain of salt.
Created during the Silver Age, the Rogues are a collection of criminals who band together to stop the Flash. As with any team in superhero comics, the lineup has changed over the years and could change again for the movie. But the current iteration is led by Captain Cold, whom Heroic Hollywood (via Movie Pilot) says will be included in the film. Other members of the Rogues have included Heat Wave, Mirror Master, Weather Wizard, the Trickster, the Top, and Captain Boomerang.
You'll recall the last of those was already introduced in this summer's Suicide Squad, played by Jai Courtney. If this rumor is indeed true, it's probably reasonable to assume Courtney will reprise his role for the Flash movie. Miller even cameoed in a Suicide Squad flashback featuring Courtney's Boomerang, so the two already have a history in this continuity. No other notable Rogues members have appeared in the current DC cinematic universe to date.
Rick Famuyiwa (Dope) is directing The Flash, having replaced original helmer Seth Grahame-Smith. The film is scheduled for release on March 16, 2018. But before we get there, Miller will reprise his role as the Fastest Man Alive in next year's Justice League, appearing alongside Fisher as Cyborg, Ben Affleck as Batman, Gal Gadot as Wonder Woman, Henry Cavill as Superman, and Jason Momoa as Aquaman.