The Best Movies Leaving Netflix In September 2016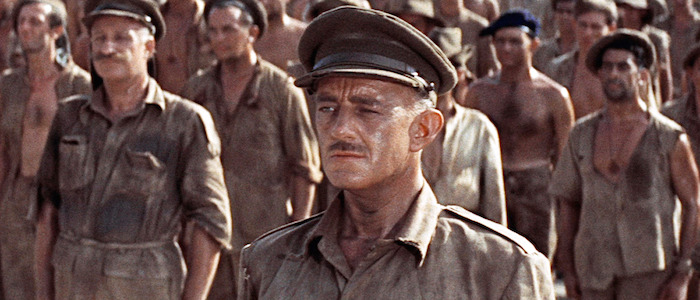 While next month will see a number of great movies arriving on Netflix, it will also see more than a few must-see films vanish. Here are the movies leaving Netflix in September 2016 that you need to catch before they're gone.
The Bridge on the River Kwai
Nobody wants to admit it, but let's face it: sometimes you look at older movies, at undisputed classics, and see them as homework. You can't help but dread them ever so slightly. That's not the case with the work of director David Lean and that's certainly not the case with The Bridge on the River Kwai, a war movie epic that manages to be a stirring adventure and an unsettling portrait of madness. If you only know him from his role in the Star Wars movies, you need to see this film just to watch Alec Guinness sink his teeth into the role of Colonel Nicholson, a British soldier and prisoner in a Japanese POW camp who finds himself recruited to built an important bridge for his captors. Things aren't so simple: the allies set out to destroy the bridge and Nicholson begins taking genuine pride in his work, leading to a gigantic climax that is very much worth three hours of your time.
The Emperor's New Groove and Lilo & Stitch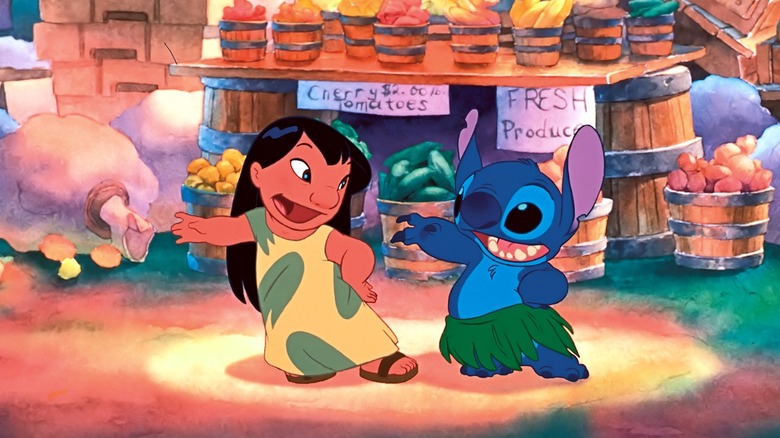 The late early '00s were not the best time for Disney Animation, who followed the Disney Renaissance of the early '90s with lousy sequels (Return to Neverland), ambitious box office bombs (Treasure Planet), and movies that felt like they were made for no one (Home on the Range). However, a few minor gems exist within this wasteland. The Emperor's New Groove isn't a great movie, but it's a fast and silly throwback to the days when Disney animation embraced slapstick. It is also the only good movie to feature David Spade in a leading role, which is...well, it's something. However, the real film of note here is Lilo & Stitch, a movie that looked poised to become the next great Disney movie before promptly vanishing into the ether. Over a decade later, it still feels fresh and fun, taking a crafty sci-fi premise (adorable alien convict escapes to earth!) and placing it in a unique setting (Hawaii!) and letting it go from there. Although silly and cute, Lilo & Stitch has tons of heart and just enough dramatic heft to sell its flashes of drama. It's no wonder that directors Dean DeBlois and Chris Sanders would go on to make the stirring How to Train Your Dragon.
How to Train Your Dragon 2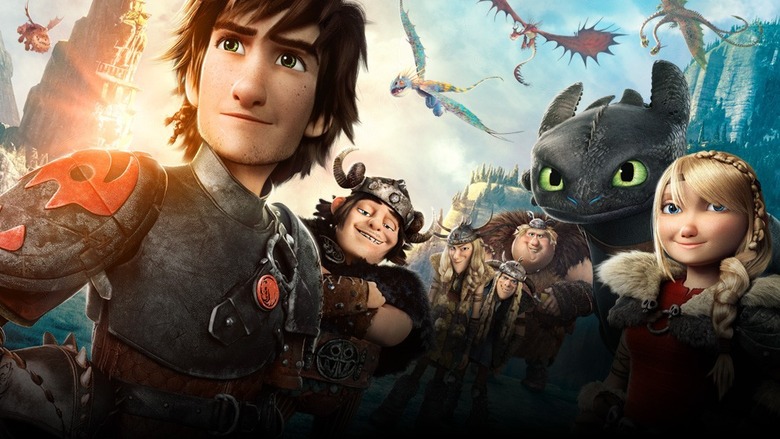 Hey, remember how we were literally just talking about Lilo & Stitch and how directors Dean DeBlois and Chris Sanders went on to make How to Train Your Dragon? Well, the sequel to that film (which was directed by DeBlois) is on the Netflix chopping block and it's a very good movie, pushing the mythology established by part one into bolder, stranger directions. How to Train Your Dragon 2 is also much bleaker than its predecessor, aging up the characters and forcing them endure all kinds of personal tragedy. It's very much a "dark middle chapter," even though the third chapter has yet to get made. The result is a film that lacks the joy of part one, but makes up for it with big action and bigger emotional beats.
Open Water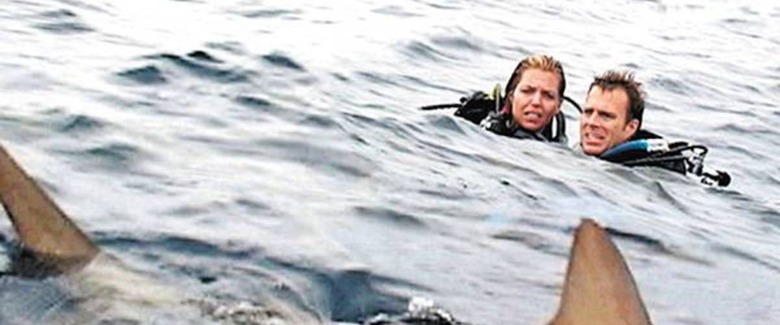 Welcome to the Land of Unpopular Opinions, where I will actually recommend Open Water and encourage you to give this often maligned film a chance. Chris Kentis' film is built around a sublime low-budget premise: a squabbling couple are accidentally left behind on a scuba diving excursion and find themselves battling hunger, exhaustion, the elements, and ultimately a group of hungry sharks as they float in the middle of the ocean and wait for a rescue that isn't coming. This is an intense, uncomfortable experience, a movie that mines dread from every frame while deliberately denying its characters (and the audience) any promise of hope. Open Water is a mean movie that uses its small scale and smaller budget to its advantage – the camera spends most of its time above water, forcing us to imagine what is lurking below the surface. It's the not-knowing that makes the film so effective. This is Jaws as an existential nightmare.
Traffic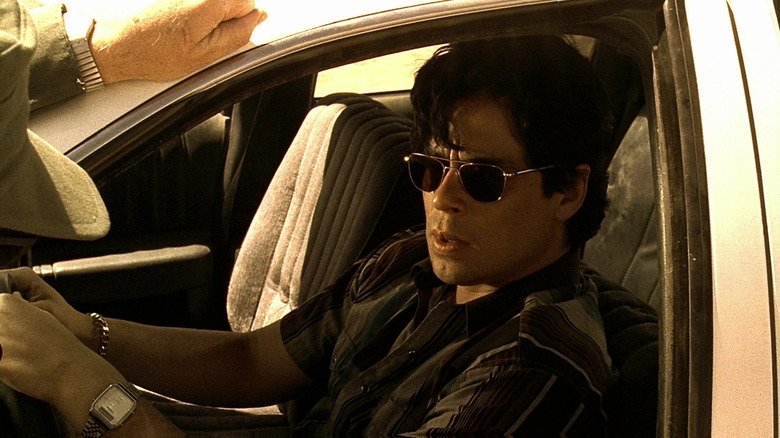 Steven Soderbergh's drug war epic was one of the best movies released in the year 2000 and 16 years later, it remains one one of the few truly Hollywood movies to tackle the United States' war on drugs. Although Benicio del Toro won all of the accolades (and an Oscar) at the time, he's backed up by an enormous supporting cast that has only grown more impressive over the years. Michael Douglas, Catherine Zeta-Jones, Luis Guzman, Don Cheadle, Dennis Quaid, and a small army of recognizable character actors help explore every nook and cranny of the drug war. Traffic is a fine thriller, but it's at its best when it slows down to explore the human faces of both sides of the conflict (and the countless victims caught in the crossfire). Soderbergh has built his career on exploring process, on examining people who are exceptionally good at their jobs, and through his lens, we are shown how everyone operates within this complex world. And while you're at it, you should follow up your viewing of Traffic with Sicario, just to explore how much this landscape has changed since 2000.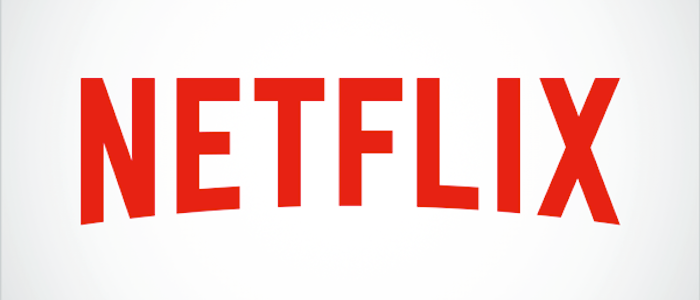 SEPTEMBER 1
2 Fast 2 Furious (2003)
A Walk to Remember (2002)
Anywhere but Here (1999)
Avengers Confidential: Black Widow & Punisher (2014)
The Bridge on the River Kwai (1957)
Call Me Crazy: A Five Film (2013)
The Color Purple (1985)
Crocodile Dundee (1986)
Days of Thunder (1990)
Defending Your Life (1991)
Double Jeopardy (1999)
Everybody Loves Raymond: Seasons 1­ – 9
Exporting Raymond (2010)
Flight of the Intruder (1991)
Girl Rising (2013)
Hachi: A Dog's Tale (2009)
Hardball (2001)
The Haunting (1999)
Nick Cannon: Mr. Showbiz (2011)
Our Man in Tehran (2013)
Primal Fear (1996)
Roboshark (2015)
Roman Holiday (1953)
S.W.A.T. (2003)
Sins of My Father (2009)
Spanglish (2004)
Traffic (2000)
The Weather Man (2005)
The Wood (1999)
Zoolander (2001)
SEPTEMBER 4
Melissa & Joey: Seasons 1­ – 4
Shanghai Knights (2003)
SEPTEMBER 5
Gabe the Cupid Dog (2012)
SEPTEMBER 6
Hollywood Homicide (2003)
My Babysitter's a Vampire: The Movie (2010)
SEPTEMBER 9
The Emperor's New Groove (2000)
Lilo & Stitch (2002)
SEPTEMBER 11
Fringe: Seasons 1­ – 5
How to Train Your Dragon 2 (2014)
SEPTEMBER 15
Bob Saget: That's What I'm Talkin' About (2013)
SEPTEMBER 16
Gridiron Gang (2006)
The Kids Are All Right (2010)
SEPTEMBER 17
Gimme the Loot (2012)
Simon Killer (2012)
SEPTEMBER 20
Something, Anything (2014)
SEPTEMBER 23
The Lost Medallion (2013)
SEPTEMBER 24
The Forbidden Kingdom (2008)
SEPTEMBER 25
Alias: Seasons 1­ – 5
Jobs (2013)
SEPTEMBER 28
Open Water (2004)
Open Water 2: Adrift (2006)
SEPTEMBER 30
666 Park Avenue: Season 1
Another Gay Movie (2006)
The Aviators (2008)
League of Super Evil: Season 1
We Were Soldiers (2002)
Wolf (2013)