First Look: Lumiere And Cogsworth From Disney's Live-Action 'Beauty And The Beast'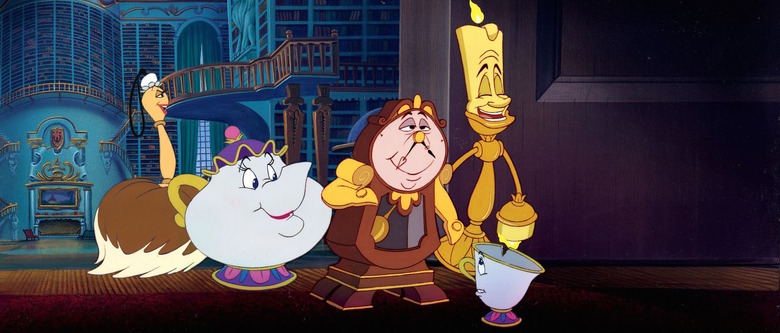 So far we haven't seen much from Disney's live-action adaptation of Beauty And The Beast, just a teaser trailer teasing some of the iconic locations and our new Beauty. Directed by Academy Award-winning filmmaker Bill Condon (Dreamgirls, Gods and Monsters) the film stars Emma Watson as the new Beauty and Dan Stevens as the new Beast. And now we get a first look at some of the other iconic supporting characters from the new film: Lumiere played by Ewan McGregor and Cogsworth played by Ian McKellen. Get a first look at the what these two characters from Beast's castle look like in the new movie, after the jump.
Lumiere and Cogsworth From Beauty And The Beast
The following image was found on Twitter via a retweet from Erik Davis: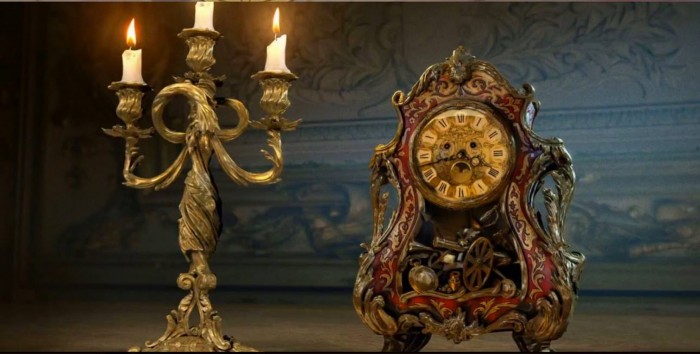 The above photo is apparently included on the Beauty and the Beast: 25th Anniversary Edition home video release, which hits stores on September 20th, 2016 (you can pre-order it now here). According to the Facebook of producer Jack Morrissey (found via io9), this image is actually concept art: "These designs are close but may not be final."
Another image from behind the scenes B-roll footage shows off Luke Evans as Gaston filming a Gaston musical scene in the tavern. "I use antlers in all my dec-o-rating..."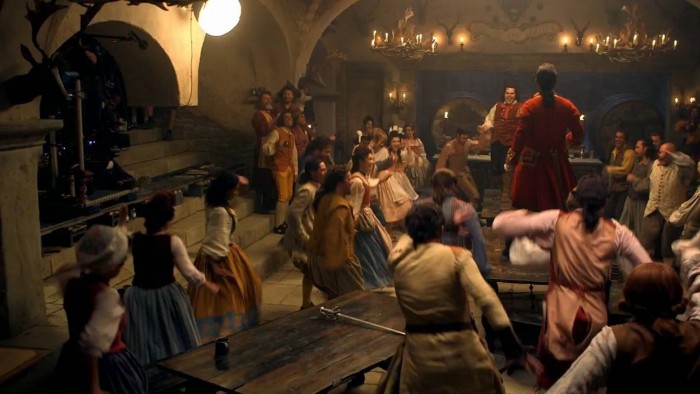 You can also see Josh Gad as Le Fou in the background, as well as Alexis Loizon as Stanley.
Update: Another still from the behind the scenes b-roll footage has been posted of Dan Stevens as Prince Adam: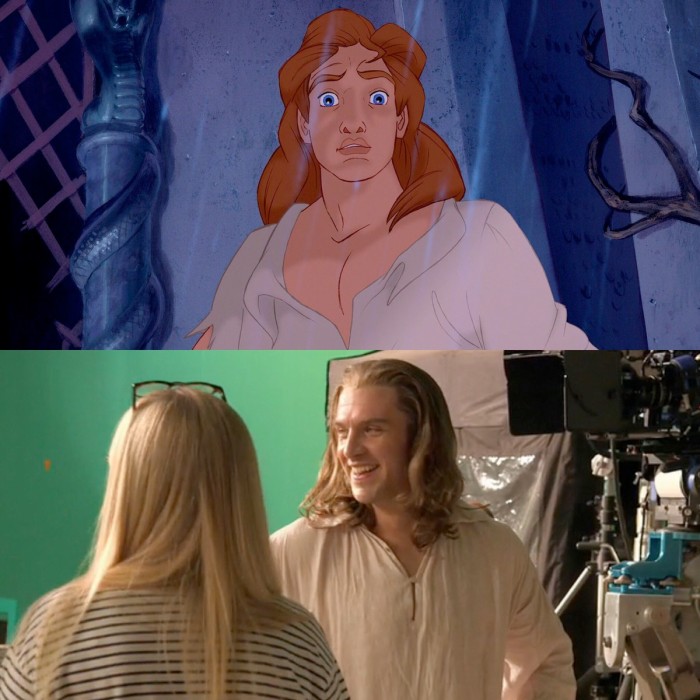 Everything we've seen from this film thus far has been gorgeous, and I'm very excited to see this tale in live action with this cast and crew.
Walt Disney Pictures is on a roll recently with their animated classics to live-action remakes. I've liked pretty much all of them and am one of those people that will argue to the death that Jon Favreau's The Jungle Book is 100 times better than the Walt Disney animated classic.  I'm very hopeful that Condon and crew were able to create something special with this version of Beauty and the Beast. I'm sure we'll be getting a new trailer in the next couple months. I can't wait to hear what the musical numbers will sound and look like.
Beauty and the Beast will hit theaters on March 17th, 2017.