'Death Wish' Adds Vincent D'Onofrio And Dean Norris, Corners The "Awesome Stocky Character Actor" Market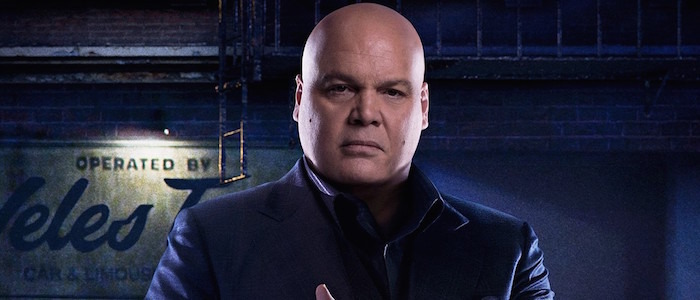 I'm still not sure if Bruce Willis is the right man to star in a remake of Death Wish. Hell, I'm still not sure if Death Wish is a movie that needs to be remade at all. And yet, I'm interested what a director like Eli Roth, a filmmaker with a penchant for getting really ugly, does with material this inherently dark and toxic. I'm especially interested now that he's started filling out his supporting cast with character actors I would happily watch read the phone book. Vincent D'Onofrio and Dean Norris have joined the cast of Death Wish, which means the production has officially met its quota for stocky men who make that bald thing look really good.
Deadline first reported the news of their casting. D'Onofrio will play the brother of Willis' Paul Kersey, an ordinary family man who turns into a bloodthirsty vigilante after a brutal attack on his family. Norris will play a character named Detective Rains. Neither of these characters existed in the 1974 original, so it's not clear what kind of role they'll play in the remake. However, we can safely assume that D'Onofrio will probably not approve of his brother buying a gun and baiting criminals into attacking him so he can gun them down. We can also safely assume that Norris will play the cop who's tracking down a mystery man who has declared war on the local criminal element.
While I don't think Bruce Willis (an alpha male and action hero who looks perfectly at home wielding a pistol) is an exciting choice to play an ordinary man driven to violence and despair, I wouldn't say no to watching him interact with D'Onofrio, who has grown into one of our strangest and most entertaining character actors. He's fantastic on Netflix's Daredevil, where he plays the world's most terrifying overgrown baby, and he's even boosted bad movies like Jurassic World through sheer audacious weirdness. He has a big crazy beard in the upcoming The Magnificent Seven, which feels like a promise for some really great D'Onofrio wackiness.
And of course Dean Norris is playing a cop. The man has been playing cops for his entire career and he's pretty damn good at it. His work on Breaking Bad may have put him under a big spotlight, but some actors are just built to look tough and yell and solve crimes.
Death Wish is set to begin filming later next month.