Sam Mendes To Direct Live-Action 'James And The Giant Peach' For Disney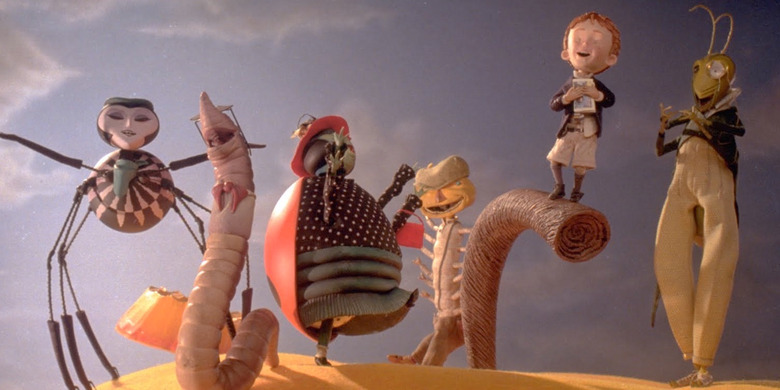 We may receive a commission on purchases made from links.
Director Sam Mendes may be done with James Bond, but now he's in early talks to take on another familiar James from the pages of literature.
The Skyfall and Spectre director is currently negotiating with Disney to develop and direct a new live-action take on James and the Giant Peach, based on the book of the same name by Roald Dahl, which was previously turned into a stop-motion animated film by The Nightmare Before Christmas director Henry Selick in 1996. It's just one more live-action remake from the animation vaults of Disney.
Deadline has the news on the James and the Giant Peach remake developing over at the House of Mouse, and it sounds like it's just in the early stages for now. If you somehow missed the 1996 stop-motion animated film, here is the official synopsis of the book:
When poor James Henry Trotter loses his parents in a horrible rhinoceros accident, he is forced to live with his two wicked aunts, Aunt Sponge and Aunt Spiker. After three years he becomes "the saddest and loneliest boy you could find." Then one day, a wizened old man in a dark-green suit gives James a bag of magic crystals that promise to reverse his misery forever. When James accidentally spills the crystals on his aunts' withered peach tree, he sets the adventure in motion. From the old tree a single peach grows, and grows, and grows some more, until finally James climbs inside the giant fruit and rolls away from his despicable aunts to a whole new life. James befriends an assortment of hilarious characters, including Grasshopper, Earthworm, Miss Spider, and Centipede–each with his or her own song to sing.
The movie changed things up a bit as you can tell from this synopsis from the most recent home video release:
After the daring rescue of a spider, a young boy named James finds gains possession of some magic crocodile tongues.  When James spills them in the garden, out sprouts an enormous peach!  Climbing inside, he meets an astonishing cast of characters and embarks on a magical odyssey full of thrills and adventure.
Between the two versions of the story, the core narrative is the same. A young boy leaves behind his awful aunts to go on a fantastical adventure in a giant peach, which ends up flying thanks to the help of some seagulls, taking James to New York City.
In the wake of the successes of The Jungle Book, Cinderella, and Maleficent, it's easy to see how this could be a lucrative title for Disney to remake in live-action. In fact, Disney could likely make the movie in the same fashion that they created The Jungle Book by digitally creating most of the environments required once the adventure begins.
Sam Mendes is an interesting choice to direct the movie since he's never ventured into family-friendly territory before. But when you see what someone like director David Lowery can do with Pete's Dragon (one of the best movies of the summer), it's no surprise that Disney wants to give filmmakers like Mendes free reign with some of these properties. We'll keep you posted as this project develops.