Cool Stuff: Anthony Petrie's 'Charts 2' Art Show Maps Out 'Godzilla', 'Ferris Bueller', 'Rocky' & More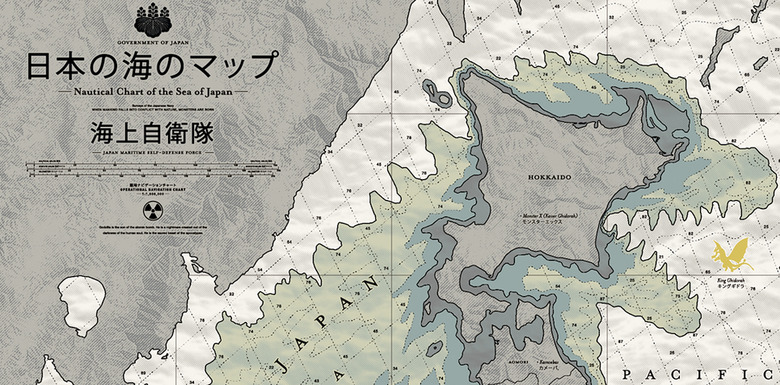 While this weekend brings Mass Hysteria 2 to Gallery 1988 with some outstanding new pieces from 100% Soft, next weekend brings another sophomore show from one of our favorite artists. Anthony Petrie is known for his details maps and charts artwork, and he rounded up a bunch of them for his first art show last year. Simply called Charts, the show features incredible pieces paying tribute to Jaws, Raiders of the Lost Ark, Jurassic Park, Ghostbusters and more. And now he's back with more.
Charts 2 brings Anthony Petrie back to Gallery 1988 with a whole new batch of artwork inspired by films such as Up, Godzilla, Rocky, Ferris Bueller's Day Off, The Grand Budapest Hotel and even television shows such as The Walking Dead. We have all those pieces available for you to check out after the jump, a couple of which haven't been seen anywhere else until today.
Here's some of the pieces from the Anthony Petrie Charts 2 Gallery 1988 show:
The Godzilla one is absolute perfection, crafted in the same fashion as Anthony Petrie's outstanding Jaws print from his first show back in January of 2015. But honestly, all of these pieces are outstanding. The detail is just astounding, especially on that map for The Walking Dead. That last one is actually a wood variant of the Ferris Bueller's Day Off piece that will be at the show. And these are just some of the pieces that will be on display and available to buy at Gallery 1988.
Charts 2 opens on September 3 at 7pm at Gallery 1988 West at 7308 Melrose Ave in Los Angeles. There are supposed to be some surprises in store at the show too, so make sure you check it out when the show arrives next weekend. Stay tuned to the Gallery 1988 website to see when you can buy the art that tickles your fancy