Denzel Washington Circling 'Inner City', From 'Nightcrawler' Director Dan Gilroy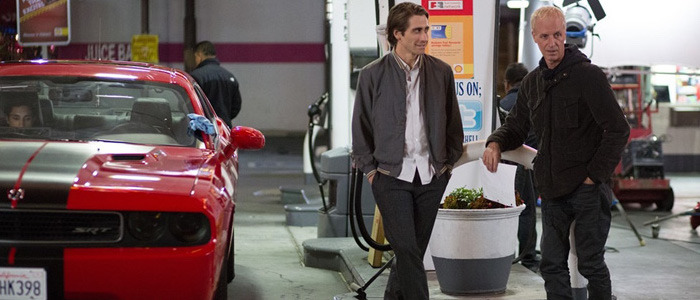 Has anyone else been anxiously awaiting the news of Dan Gilroy's sophomore effort as a filmmaker? The screenwriter, who wrote Two for the Money and worked on the script for Tarsem's The Fall, made his directorial debut with Nightcrawler, a darkly funny thriller that feels made by an old pro behind the camera. After the critical and financial success of his first feature, there was no immediate news about a follow-up project, but he may next direct Inner City, a drama possibly starring Denzel Washington.
Below, learn more about the potential Dan Gilroy Denzel Washington project.
Variety reports Gilroy wrote and will direct the legal drama. The outlet describes the project as a character study akin to Sydney Lumet's The Verdict, in which Paul Newman gave a heartbreaking and moving performance as burnt out, ambulance chasing attorney who receives a second chance in the form of a sensitive case. Variety doesn't have too much information on what Inner City is about, but they wrote Denzel Washington might play a lawyer dealing with serious changes at his law firm.
The actor is Gilroy's number one pick for the role. Washington reportedly didn't want to commit to any projects until after shooting Fences, an adaptation of August Wilson's play and the first feature he has directed in almost a decade. After principal photography was completed, Washington began considering his options, which includes Gilroy's Inner City, J.C. Chandor's (A Most Violent Year) Triple Frontier, and probably plenty of other offers. He hasn't committed yet to Inner City.
Apparently, the project is already drawing a lot of attention from prominent distributors. Netflix, for example, is interested in Inner City, but the script won't be sent out until after Labor Day. Variety's sources tell them, after a lackluster summer for sequels, some studios are keeping a serious eye on this original project, and that a huge sale is expected.
Inner City will be produced by someone who's collaborated with the Gilroy family many times, Jennifer Fox. She produced Nightcrawler, Michael Clayton, and Duplicity, in addition to We Need to Talk About Kevin, The Informant, and some other great films. As for Denzel Washington, we'll soon see him in Antoine Fuqua's The Magnificent Seven remake, which will have its premiere at next month's Toronto International Film Festival. Then the actor will shoot his first sequel, The Equalizer 2.