'X-Men' Spinoff 'New Mutants' Gets 'The Fault In Our Stars' Writers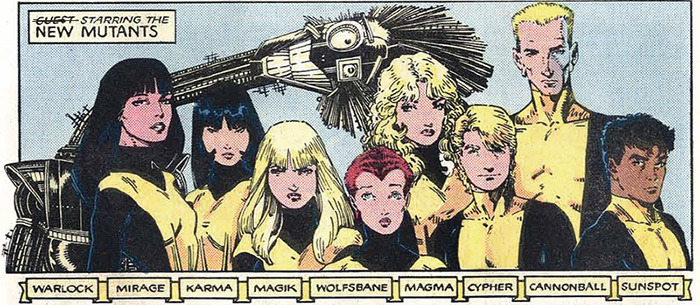 New Mutants is adding to its team behind the scenes. Last year Josh Boone was set to write and direct the X-Men spinoff, and now he's bringing on a little extra help in the form of screenwriters Scott Neustadter and Michael H. Weber. The three previously worked together on the teen cancer weepie The Fault in Our Stars. 
The Hollywood Reporter broke news of the New Mutants screenwriters. Neustadter and Weber first broke through with (500) Days of Summer, and followed up with a trio of teen dramas: The Spectacular Now, The Fault in Our Stars, and Paper Towns. Outside the YA sphere, they created the TV series Friends With Benefits (not to be confused with the movie Friends With Benefits) and recently wrote The Masterpiece, James Franco's comedy about the making of Tommy Wiseau's The Room.
The pair's teen movie experience should make them a strong fit for New Mutants, which producer Simon Kinberg has described as having "more of a YA vibe" in comparison to the core X-Men movies. Based on the 1980s comics by Chris Claremont and Bob McLeod, New Mutants follows a group of teens trying to come to terms with their mutant powers. The team lineup has varied over the years, but Boone's film will stick pretty closely to the original roster: Dani Moonstar a.k.a. Mirage, Illyana Rasputin a.k.a. Magik, Samuel Guthrie a.k.a. Cannonball, Roberto da Costa a.k.a. Sunspot, and Rahne Sinclair a.k.a. Wolfsbane, plus the shapeshifting alien Warlock. Professor X is also expected to appear, presumably played by James McAvoy.
Fox's X-Men franchise has had an uneven year. The irreverent Deadpool was a surprise smash hit, while X-Men: Apocalypse fell short creatively and commercially. At this point, the most promising thing about New Mutants is that it's not a core X-Men film – it'll have the opportunity to start fresh rather than inheriting the mistakes of X-Men: Apocalypse. But hey, getting talented screenwriters like Neustadter and Weber on board doesn't hurt either.