X-Men Probably Won't Appear In 'Avengers: Infinity War'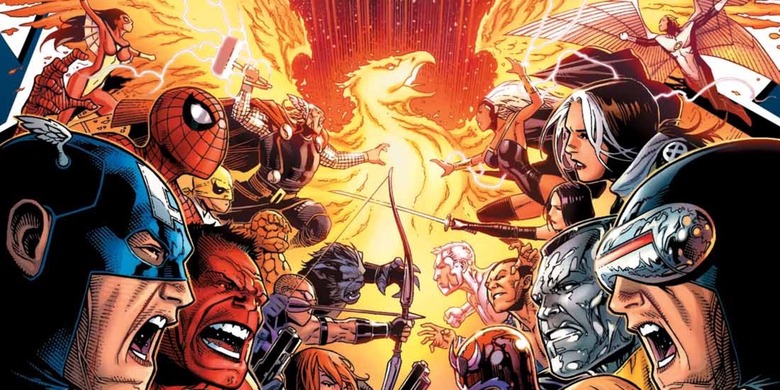 Now that Spider-Man is part of the Marvel Cinematic Universe, fans are dreaming of the day that the X-Men might share the big screen side-by-side with their Marvel comic book brothers and sisters. We've even heard rumors of Marvel possibly working with Fox to bring characters to the MCU, and many have wondered if it will be possible to see Mutants in the epic climax event Avengers: Infinity War.
But is it possible? Yes.
Will it happen? Probably not.
Co-director Joe Russo explains why we shouldn't expect an X-Men Infinity War appearance.
The Avengers: Infinity War co-director Joe Russo tells ComicBook.com that if Marvel has had discussions to bring the X-Men to the MCU, he hasn't heard anything about it:
"As far as we know, right now there isn't talk regarding the X-Men. I don't know if behind-the-scenes there were conversations or if there are conversations happening but we certainly haven't heard of any. Sony and Marvel had a relationship through Kevin [Feige] and Amy [Pascal] and through us and Amy. That's really how Spider-Man came about. It requires a certain alchemy and a very special situation for studios to share properties."
As for whether or not the X-Men were considered for Captain America: Civil War, Russo admitted it was never on the table:
"There was not talk on Civil War about the X-Men."
And Russo would know if there were discussions. Not only was he intimately involved in the last two Captain America films (Captain America: The Winter Soldier and Captain America: Civil War) but he's also co-directing the next two installments of The Avengers franchise (Avengers: Infinity War and the yet-to-be-titled sequel). If they even had a contingency plan to involve characters from X-Men of Fantastic Four, Russo would probably have heard about it.
I think it would be a mistake to bring the X-Men into the MCU at this stage as Infinity War is expected to reboot the universe in ways we can't possibly expect. A post-Infinity War introduction makes the most story and business sense, but that's if Marvel could ever convince Fox to work together. Right now the X-Men films are making too much money for 20th Century Fox for them to consider a partnership, but the possible success of Spider-Man: Homecoming could potentially entice the studio. But as Russo says, it was a very unique scenario, and I'm not sure the same type of situation will happen anytime soon at Fox.