FX's TV Series 'Legion' Will Connect With Future X-Men Movies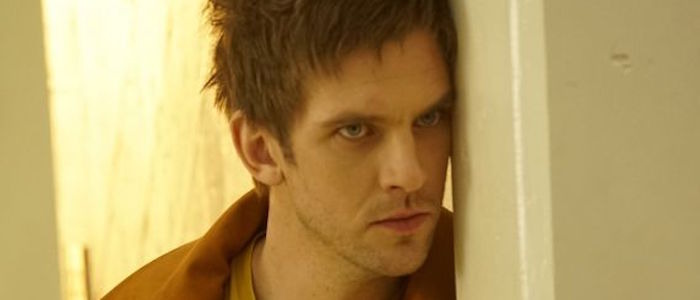 Fox's X-Men universe continues to branch out on the big screen, with this year's Deadpool and the upcoming Wolverine, Gambit, and New Mutants movies. But could it expand all the way to the small screen? According to Bryan Singer, FX's upcoming series Legion isn't just based on the X-Men comics — it's "part of the X-Men universe" and could connect to upcoming films. 
FX's Legion stars Dan Stevens as David Haller, who in the comics is the son of Charles Xavier. He's a diagnosed schizophrenic who's spent much of his life going in and out of psychiatric hospitals. But a strange encounter with a fellow patient raises the possibility that the voices in his head might have been real all along. Noah Hawley (Fargo) created the series, and Singer is executive producing along with Lauren Shuler Donner, Simon Kinberg, and more.
Previously, FX exec John Landgraf stated that Legion would not cross over with the X-Men movies.
It's not in the continuity of those films in the sense that the current X-Men films take place in a universe where everybody on planet earth is aware of the existence of mutants. Legion takes place in a parallel universe if you will where the government is aware mutants exist but the public is not. I wouldn't see characters moving back and forth because they really are parallel universes.
However, Singer now says Legion is designed to be "part of the X-Men universe, but when you watched it, you wouldn't have to label it, it could exist completely on its own," and that it "will relate to future X-Men movies." That makes it sound like Fox is borrowing its strategy from Marvel, whose shows and films are set in the same cinematic universe but rarely intersect. But there's nothing in, say, Daredevil that contradicts the reality presented in, say, Civil War, whereas the Legion and X-Men movie settings seem to have significant differences. So which is it? Do they take place in parallel continuities or do they take place in the same continuity?
One possibility is that Singer is using the phrase "X-Men universe" to mean "X-Men franchise" — in other words, that he's simply acknowledging that they stem from the same source material — and that the connection between the show and the movies will be thematic rather than narrative. Alternatively, he could be hinting that Legion takes place in some alternate dimension that the X-Men movie characters could visit (or vice versa).
Or perhaps we're reading too much into all of this. The X-Men films play fast and loose with continuity (Moira MacTaggert's apparent inability to age is the least of it), and it wouldn't be unlike them to just shrug off or handwave away any inconsistencies created by a crossover. Regardless of any possible Legion X-Men connections, Legion certainly looks worth checking out when it premieres next year.