Rovio Is Planning An 'Angry Birds Movie' Sequel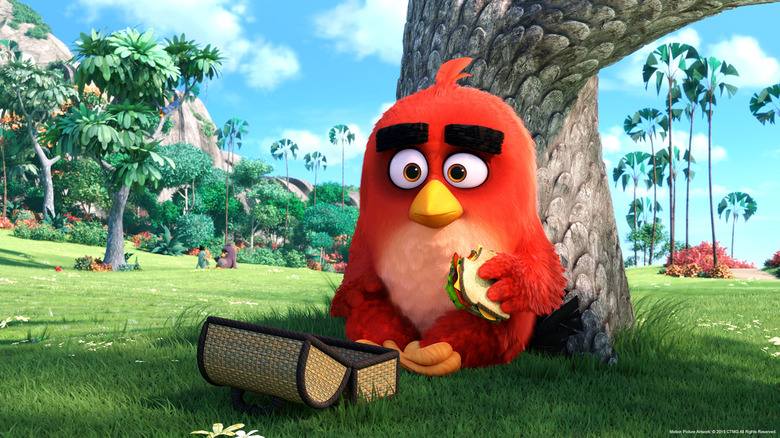 Video game movies are still a dicey proposition, as we saw when Warcraft tanked in the U.S. earlier this year. But one that did quite well for itself was The Angry Birds Movie. Sure, its reviews were mixed, but its box office performance was solid. All in all, its worldwide gross came out to more than four times its budget. So of course the people behind it want to replicate that success.
An Angry Birds Movie sequel is in the works, as confirmed by Rovio, the Finnish company that puts out the Angry Birds video games. 
Rovio chief executive Kati Levoranta announced the plans. "We have started planning the sequel to The Angry Birds Movie," she said (via Wall Street Journal). Further details are sparse. We don't know who'll direct or which stars will return or when the new movie will come out.
The first film, which opened earlier this summer, featured the voices of Jason Sudeikis, Josh Gad, Danny McBride, Maya Rudolph, Bill Hader, and Peter Dinklage. The story follows a group of birds whose home is invaded by sinister green pigs who want to steal bird eggs to eat them. If you've played the game, you'll know that's just a slightly more elaborate version of the premise that the game itself is based on.
The Angry Birds Movie's $346 million worldwide gross isn't exactly a record-breaker, but it's quite good for a film that cost only $73 million to produce. While critics mostly reacted to the film with a shrug, The Angry Birds Movie had name recognition and timing working in its favor — the next major animated feature, Finding Dory, didn't arrive until nearly a month later. The Angry Birds Movie's performance was a much-needed bit of good news for Rovio, which has struggled over the past few years.