Stan Lee Weighs In On That 'Spider-Man: Homecoming' Mary Jane Casting Rumor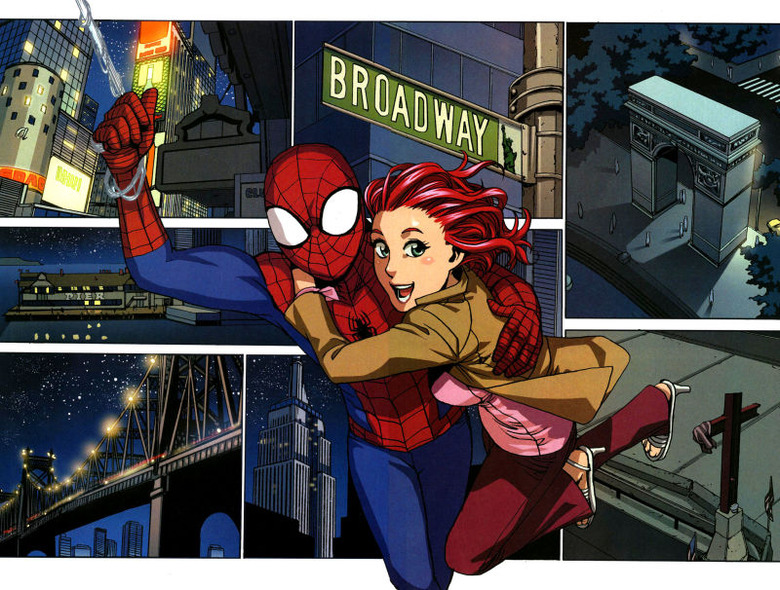 Last week, fans were thrown into a tizzy by a new rumor about the casting of Mary Jane Watson in Spider-Man: Homecoming. Some were thrilled, while others took more of a "wait and see" stance. And predictably, a handful of people were upset to hear that Spider-Man: Homecoming would stray from original vision of Mary Jane as a redheaded white girl.
But one person who seems just fine with the change is the man who helped created her. Stan Lee has spoken up to endorse the new Mary Jane in Spider-Man: Homecoming. Read the Stan Lee Mary Jane comments below. 
The Toronto Sun had the chance to ask Lee for his thoughts on Zendaya playing the new Mary Jane. His response was simple but positive. "If she is as good an actress as I hear she is, I think it'll be absolutely wonderful," he said. The character was previously portrayed by Kirsten Dunst in Sam Raimi's Spider-Man trilogy. Marc Webb cast Shailene Woodley in the role for his Amazing Spider-Man 2, but her scenes were cut. Zendaya will be the first black actress to play Mary Jane onscreen.
But as Lee points out, this kind of change isn't new for Marvel. "In the Daredevil movie, the Kingpin — who had been white in the comics — he was a black man [Michael Clarke Duncan] playing the role, and he played it beautifully," he said. Other recent examples include Idris Elba as Heimdall in Thor and Michael B. Jordan as Human Torch in Fantastic Four. In the coming months, we'll also see Tessa Thompson as Valkyrie in Thor: Ragnarok and Chiwetel Ejiofor as Baron Mordo in Doctor Strange.
And actually, Mary Jane isn't even the only character switching races in Spider-Man: Homecoming. Laura Harrier's Liz Allan, Jacob Batalon's Ned Leeds, and Tony Revolori's Flash Thompson also started out as white characters in the comics.
Previously, Guardians of the Galaxy director James Gunn also spoke up in favor of Zendaya playing Mary Jane:
For me, if a character's primary attribute – the thing that makes them iconic – is the color of their skin, or their hair color, frankly, that character is shallow and sucks. For me, what makes MJ MJ is her alpha female playfulness, and if the actress captures that, then she'll work.
Mary Jane's red hair makes her instantly recognizable on the page, but as Gunn says, it's not her defining characteristic. This casting could turn out to be great or terrible (just as the movie itself could turn out to be great or terrible), but Zendaya's coloring won't be what makes or breaks her performance.
Jon Watts is directing Spider-Man: Homecoming starring Tom Holland, Marisa Tomei, and Michael Keaton. It swings into theaters July 7, 2017.