'Narcos' Season 2 Trailer: Pablo's Days Are Numbered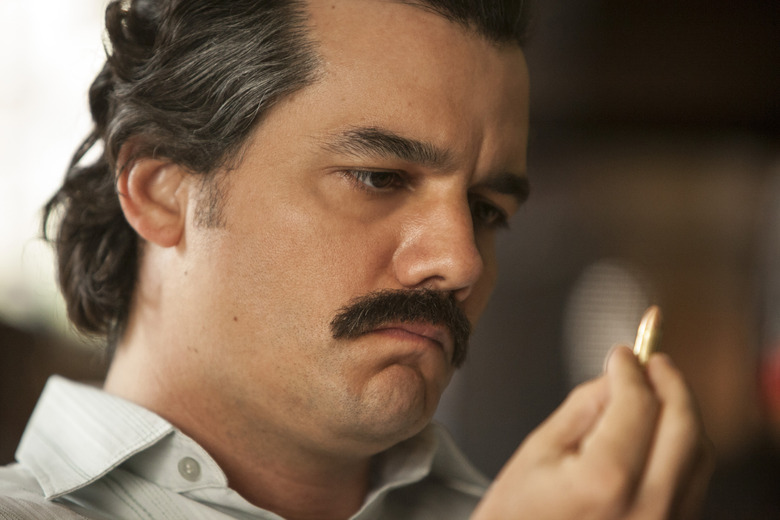 Were Narcos just another crime drama, it could go on indefinitely with the story of DEA agents Steve Murphy and Javier Peña chasing after drug kingpin Pablo Escobar . But it's bound to historical events, and the fact is that Escobar couldn't keep running forever. As of the end of season one, the clock is running out for Escobar. Season two picks up where season one left off, and promises to take us through to the end of Escobar's story.
Which isn't to say it'll be smooth sailing for our heroes from here on out. Sure, we in 2016 know what becomes of Escobar (played here by Wagner Moura). But our heroes in the show, Murphy (Boyd Holbrook) and Peña (Pedro Pascal) are still in the middle of a very intense situation. As Murphy says, "Pablo is never more dangerous than when you almost have him." Watch the latest Narcos season 2 trailer below. 
Narcos Season 2 Trailer
Speaking in front of the Television Critics Association, Moura teased a "more dramatic" season two.
I think the first season is more epic. I think Narcos has this balance of the epic and the dramatic. The first season is very epic in terms of we really explain to people how the drug trade works. We have the voiceover, the real footage. We still have the same thing. It's the same style but the second one, given the fact that it covers only one year of Pablo's life, it's very focused on Pablo so it's more dramatic than epic.
Season one covered roughly 15 years while season two spans a matter of months. Moura said the slowed-down timeline would allow the show an opportunity to delve deeper into his character. "We're going to see him in situations that we never saw him in. Emotional situations that we never saw him in the first one," he said. And that goes for Peña and Murphy, too. "They go through a very interesting emotional journey because they get so obsessed about killing Pablo that the things they decide to do in order to kill him make them become something like him."
The entire ten-episode second season of Narcos hits Netflix on September 2.
Narcos chronicles the gripping real-life stories of the infamous drug kingpins of the late 1980s and the corroborative efforts of law enforcement to meet them head on in brutal, bloody conflict. Its gritty storytelling details the many, often-conflicting forces – legal, political, police, military and civilian – that clash in the effort to control cocaine, one of the world's most valuable commodities.