Rupert Grint Will Star In Crackle's 'Snatch' TV Show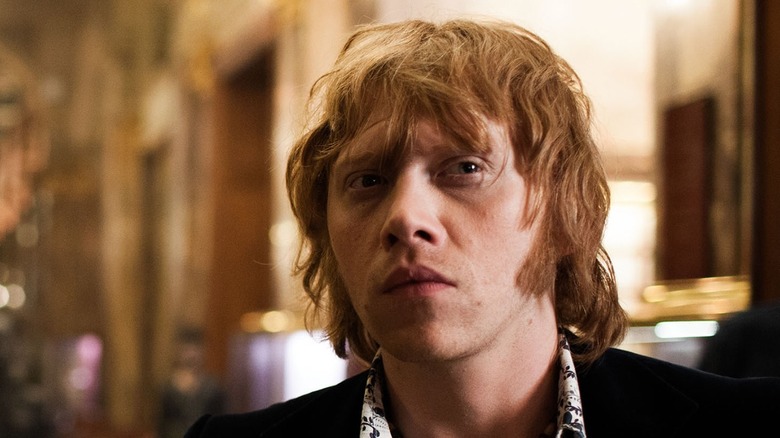 Back in April, it was announced Crackle was developing a 10-episode television adaptation of Guy Ritchie's Snatch. The actor to lead the crime series is Rupert Grint, who's most famously known for having played in Ron Weasley in the Harry Potter franchise. Grint is also executive producing Snatch, which will co-star Dougray Scott (Taken 3) and Ed Westwick (Gossip Girl).
Below, learn more about the Snatch TV show.
In the 10-episode, one hour drama, Deadline says Grint will play Charlie Cavendish, a con man described as "frustratingly chaotic and utterly posh." He'll most likely be playing one of the "up-and-coming hustlers" who find a truck filled with stolen gold bullion. These hustlers, described as "boys," become serious players in the world of organized crime, a world that's populated by international mobsters, local crooks, dirty cops, and — one of the few apparent ties to the original film — gypsy fighters. Dougray Scott will play a con man, Vic Hill, who manages to stay in the game from prison. As for Ed Westwick, he's playing another original character, club owner Sonny Castillo.
Production on Snatch begins next week in Manchester, England. Nick Renton, who directed episodes of The Musketeers and two episodes of Jericho, is directing, although it's unclear if he's directing the pilot or the entire show, which secured a straight-to-order series. None of the original film's on-screen or behind-the-scenes talent that we know of is currently involved in Snatch. Of course, a cameo or two wouldn't be shocking, unless they're trying to make the series stand completely on its own, which sounds like what they're attempting to do. That's probably for the best, because based on how much some people love Ritchie's sophomore effort, it might've been a poor idea to recast Mickey O'Neil (Brad Pitt), Boris the Blade (Rade Serbedzija), or Brick Top (Alan Ford).
Here's more information on the series:
Much like the television series, 'Fargo,' Crackle will carry the spirit of the setting in the original feature film, while creating a new world born from the original movie. Informed by a real life gold bullion heist in London, the show centers on a group of twenty-something, up and coming hustlers who stumble upon a truck load of stolen gold bullion and are suddenly thrust into the high-stakes world of organized crime. The boys must quickly learn to navigate the treacherous waters of London's underworld as rogue cops, gypsy fighters, international mobsters and local villains descend.
Snatch will debut on Crackle in 2017.