See How The 'Kubo And The Two Strings' Epic Opening Scene Was Animated [Video]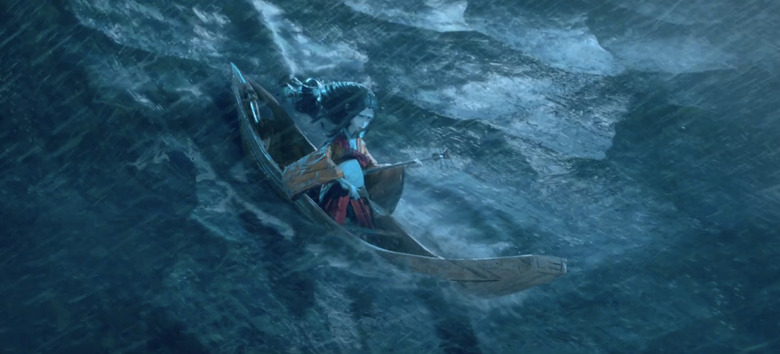 This past weekend brought Kubo and the Two Strings to theaters, another gorgeous stop-motion animated adventure from the geniuses at LAIKA. As time goes on, stop-motion animation just gets more and more impressive thanks to the advancement of the technology used to make it. There's some digital assistance here and there, but largely, it's just some fine work done by brilliant animators who know exactly what they're doing. However, one particular sequence needed a lot of digital assistance to come to life
One of the more breathtaking sequences in Kubo and the Two Strings comes from the opening scene when Kubo's mother is navigating a roaring ocean in the middle of a storm. Thanks to a new featurette, we get the details on how digital animation and stop-motion puppetry combined to create this beautiful sequence.
Here's the Kubo and the Two Strings featurette from WIRED:
It's a bit of a bummer to learn that the water wasn't created by some miraculous stop-motion animation technique, but director Travis Knight, who also just happens to be LAIKA president and CEO, explained, water and stop-motion just don't work well together. There are instances where you may have seen it happen in small doses before, but it just doesn't have the realistic, fluid feel of water.
Even though there's digital assistance here, don't think that Kubo and the Two Strings still doesn't feature mostly stop-motion animation to bring the story to life. In fact, you can go over to Cartoon Brew to learn about how LAIKA crafted a 16-foot puppet, the largest of its kind, for the sequence involving a giant skeleton. It's impressive as hell.