The TV Show 'COPS' Is Getting Turned Into A Movie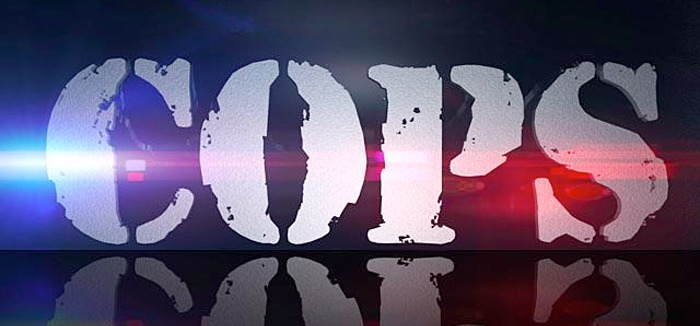 Just when you thought every possible TV show for Hollywood to turn into a movie had been exhausted, along comes this news. We all know the long-running FOX TV show COPS, if only for the catchy theme song that goes, "Bad boys, bad boys, whatcha gonna do, whatcha gonna do when they come for you?" The documentary show follows police officers as they pursue and apprehend small time criminals. Usually their collars are people illegally using or selling drugs, and sometimes those people try to run. And apparently that's compelling enough to be turned into a feature film, and there's even a director on board.
Get all the information on the COPS movie after the jump.
Deadline reports the idea behind the COPS movie is to take the vibe of the reality documentary series and turn it into an "edgy narrative feature with a buddy comedy bent on the order of a Lethal Weapon." And here we are again having the conversation that we always must when a recognizable brand name is being exploited to help boost what would otherwise just be an original movie.
Is COPS as a brand name appealing enough to the general public to get more butts in the seats of movie theaters rather than just creating an original title with the same concept? Well, if you consider that Shane Black's The Nice Guys, which is essentially an original buddy cop movie with flares of Lethal Weapon (which was also written by Black) only pulled in $36 million, I guess that makes sense, even if we don't like to hear it.
So who is directing the movie? Ruben Fleischer, the director of Zombieland, is attached to the project. I'm not sure if this is a project that he fully believes in or if he's just looking to get out of movie jail after his last two films, 30 Minutes or Less and Gangster Squad, failed to make a big splash. He's been busy in TV lately with the series Superstore, but this will be his first movie since 2013.
As for the script, that's coming from Cameron Fay, who is coming off the comedy Brother Nature with Saturday Night Live stars Taran Killam and Bobby Moynihan. Since that movie doesn't arrive until September 9, it's hard to tell if we should be hopeful that this can turn out to be something good.
Honestly, I feel like we already got perhaps the best representation of what a good COPS movie would be like with David Ayer's End of Watch. That wasn't exactly a buddy comedy, but the chemistry between Jake Gyllenhaal and Michael Pena was fantastic and it had the documentary feel that you'd expect a COPS movie to have. Anyway, this one is just now getting into developmennt, so we'll see how it goes.