Mondo Debuts A New Poster For 'Hell Or High Water,' Bottleneck Gallery Returns To The 'Alien' Series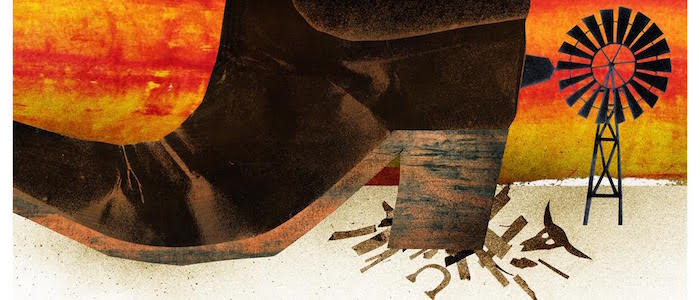 It's a good day to be a poster fan, as both Mondo and Bottleneck Gallery have revealed new posters, albeit for very different movies. As part of the film's expanded release this week, Mondo has debuted a poster for the crime drama/modern western Hell or High Water. And because you don't need an excuse to celebrate beloved movies, Bottleneck is releasing two posters dedicated to Alien and Aliens.
Directed by David Mackenzie (who previously helmed the exceptional prison thriller Starred Up), Hell or High Water has been garnering rave reviews in limited release. Mondo's poster, which is the work of artist Alan Hynes, plays up the film's west Texas setting, looking more like promotional art that would accompany an old spaghetti western from the '60s than a modern movie starring Jeff Bridges and Chris Pine. That's a compliment, of course.
Unlike other Mondo posters, this one will not be going on sale, but you can check it out below: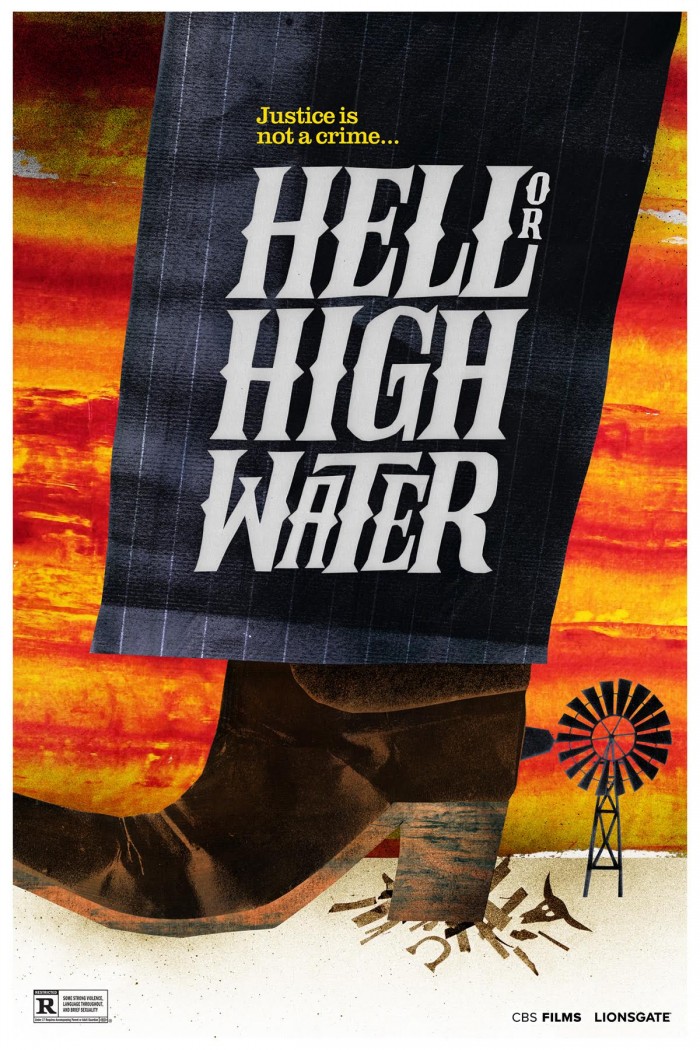 And here's the official synopsis for the film:
A story about the collision of the Old and New West, two brothers — Toby (Chris Pine), a straight-living, divorced father trying to make a better life for his son; and Tanner (Ben Foster), a short-tempered ex-con with a loose trigger finger — come together to rob branch after branch of the bank that is foreclosing on their family land. The hold-ups are part of a last-ditch scheme to take back a future that powerful forces beyond their control have stolen from under their feet. Vengeance seems to be theirs until they find themselves in the crosshairs of a relentless, foul-mouthed Texas Ranger (Jeff Bridges) looking for one last triumph on the eve of his retirement. As the brothers plot a final bank heist to complete their plan, a showdown looms at the crossroads where the last honest law man and a pair of brothers with nothing to live for except family collide.
Meanwhile, few genres and a few decades away...
Bottleneck Gallery has revealed these two new companion posters from artist Matt Ferguson. Titled "LV-426" and "Acheron," these gorgeous, creepy posters showcase the desolate landscape of the dangerous planet featured in both Ridley Scott's Alien and James Cameron's Aliens. Despite the different color scheme (and despite the passage of 57 years between movies), these prints beg to be displayed together.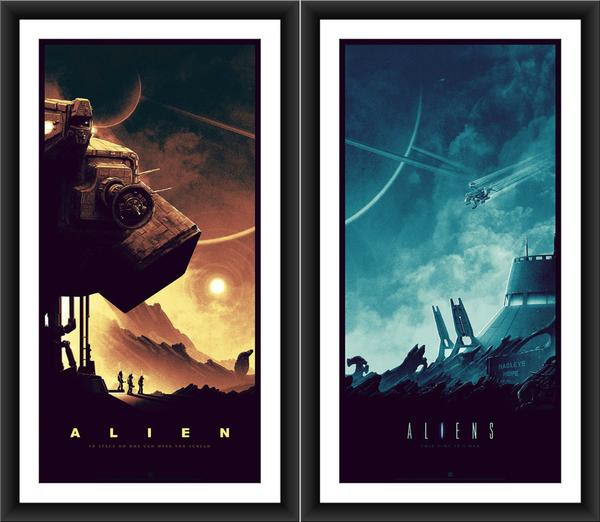 These posters measure 18" x 36" and come in an edition of 175. They are currently sold out on Bottleneck's site, but speaking as someone with an itchy mouse finger and an eBay account, I can promise you that there will be ways to acquire a set. If you like what you see, know that this isn't the first time Bottleneck has created Alien posters...