'Rogue One: A Star Wars Story' Response Is Mixed In China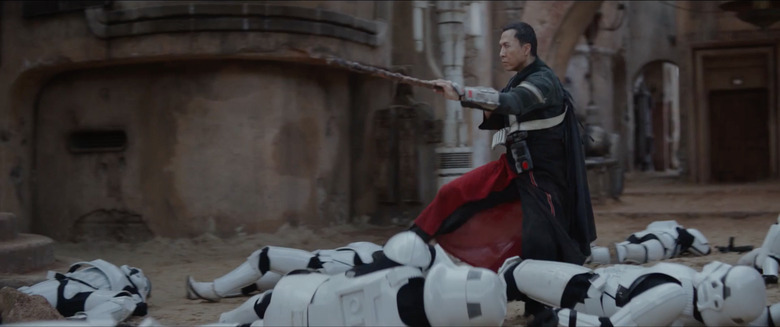 The reaction to Rogue One: A Star Wars Story in China is apparently mixed. So who is the world's second-largest film market not excited for this new Star Wars movie?
The Star Wars Box Office Struggle in China
The problem is that the original Star Wars trilogy were never released theatrically in China. And while the Star Wars prequels did get a release, it was before the big box office boom. The Phantom Menace earned 33 million Chinese yuan ($5 million in today's dollars, but considerably less at the time); Attack of the Clones grossed $7.2 million, and Revenge of the Sith earned $11.7 million. Piracy later brought the original films to China, but it is believed that the culture doesn't have a connection with the franchise in the way we do in America.
It's too early to predict what Disney can expect from the China Rogue One box office. As for the relaunch of the franchise, Star Wars: The Force Awakens grossed a healthy $124.1 million in China, but that's not great compared to other big American films:
Furious 7 $390.9 million
Transformers: Age of Extinction $320 million
Avengers: Age of Ultron $240 million
Zootopia $235.5 million
Jurassic World $228.7 million
Warcraft $220.8 million
To give you better perspective, Terminator: Genisys grossed $113.2 million and Mission: Impossible – Rogue Nation grossed $135.6 million in China.  And Disney went all out on the promotion for Force Awakens, trying to educate the Chinese audience and get them excited about the return of the franchise.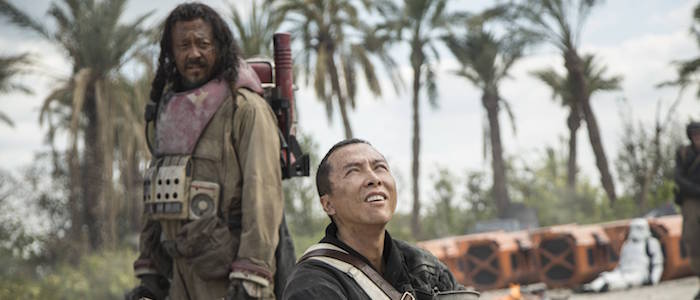 Why Is the China Rogue One Response Mixed (So Far)?
In a strategic move, Rogue One features two of the country's biggest stars: Donnie Yen and Jiang Wen. Both actors have been featured in all the marketing thus far, but apparently, analysts say the Chinese audience has had a mixed response thus far, some "don't believe the characters are pivotal to the plot at all" while "others are praising Disney for increasing diversity in the Star Wars franchise." It's easy to see why moviegoers in China are beginning to be skeptical of token castings of major Chinese stars in minor roles. It seems like that has been the answer for a lot of big Hollywood blockbusters. But it's not clear that Yen and Wen's casting is pandering in the way that other Western films have been.
Disney can only build upon the excitement created by Force Awakens at this point, but I'm not sure the marketing educates casual moviegoers on how this is related to that and previous Star Wars films. It may still be confusing to some. Even in America, I still see tweets retweeted into my social media feed asking where Rey is in this new movie.
It seems to me that American audiences are not as excited or emotionally consumed with this film as they were Star Wars: The Force Awakens. And obviously, the first standalone Star Wars story will be a harder sell than the return of the Skywalker saga. We are still a handful of months away from release and Disney has yet to launch their big guns in terms of marketing effort. If Force Awakens is any indication, we will be inundated with marketing for this film in the two months leading to release, increasing awareness and excitement for the first anthology film.